MacPhee and Brown on the pen at Maxville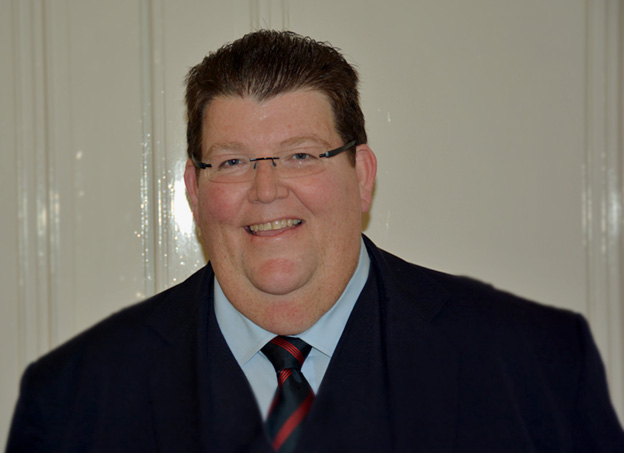 The Glengarry Highland Games are tapping the services of Royal Scottish Pipe Band Association judges Paul Brown and Donald MacPhee for the annual North American Championships in Maxville, Ontario.
Maxville organizers most years work with the Pipers & Pipe Band Society of Ontario, which in turn works with the RSPBA, to request suitable judges from the Scottish organization's panel to augment the Ontario association's roster of actively accredited adjudicators. The PPBSO must submit a request to the RSPBA, which then works to determine equitably the suitability and availability of potential adjudicators.
"The concept of 'out-of-Province' judges is not new, whether they be from the U.S., British Columbia, or overseas, and we have had people like Colin MacLellan, Terry Lee, Ciaran Mordaunt, and John Wilson," said Gilbert Young, director of piping and drumming competitions with the Glengarry Highland Games. "We hope that . . . the 'new' judges will entice bands to attend with the opportunity to be adjudicated by others in conjunction with the competent Ontario judges."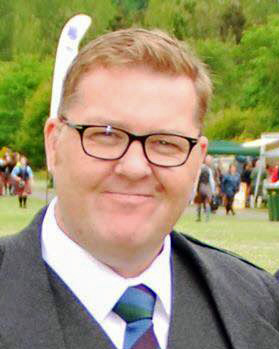 Brown is from Fife, Scotland, and played with the now-defunct Grade 1 Dysart & Dundonald after learning snare drumming in the Ballingry / Lochgelly High School teaching system. Beginning in 2007, he competed with the Grade 1 St. Laurence O'Toole of Dublin until he retired from competition in 2015.
MacPhee won the Highland Society of London Gold Medallist at Inverness in 2005, and was a member for many years each of the Grade 1 ScottishPower and Field Marshal Montgomery and, with the latter, was part of six World Championships. Born and raised in the USA, MacPhee has lived and worked as a reedmaker in Alexandria, Scotland, for more than 25 years.
+ 10 Questions With . . . Donald MacPhee
A challenge working with the RSPBA is that piping judges for Maxville need to be certified to judge bands, while also being respected solo piping judges. MacPhee is on the list of approved judges with Scotland's Solo Piping Judges Association, but relatively few RSPBA pipe band judges also carry solo piping credentials.
The Glengarry Games' Piobaireachd Society (Canada) Gold Medal competitions will be judged by Jim McGillivray of Ontario, who is also on the SPJA's approved list of adjudicators.
Young also provided an update on the Glengarry Highland Games' situation with the fraud investigation of its former treasurer, saying, "The situation is in the hands of the court with court appearances scheduled for the future and will not affect the success of the 2018 Games. Our Games Committee, together with the strong support of the community and the usual hard work of the volunteers, is moving forward with a sound financial basis and full confidence in a successful 2018 Games. Our focus will be on the Games and making them special for our competitors and spectators as usual."
+ Maxville under fraud scandal
The 2018 Glengarry Highland Games will be held August 3-4.