Midlothian wins at home after evacuation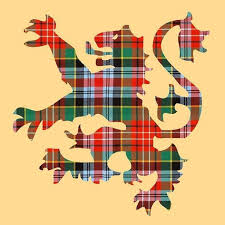 Itasca, Illinois – June 16-17, 2017 – Emergency workers and games organizers ordered the Hamilton Lakes grounds of the Chicago Highland Games to be evacuated due to heavy thunderstorms blowing through the area. After play resumed 90 minutes later, with some competitors returning from the cover of a nearby parking garage, the hometown Midlothian Scottish emerged victorious in the seven-band Grade 2 competition, despite the band not winning either the Medley or MSR events. Nearly US$12,000 was awarded to bands, and $5,500 in Grade 2 alone. It was the second big win for Midlothian in the young 2017 season, following the band's success at the Alma Scottish Festival in May.
The Grade 2 and Grade 3 medley competitions were again held with bands taking a concert formation, facing the audience and judges. The format is becoming increasingly popular with competitors and organizers of competitions.
+ Concert formation popular at Chicago; back in the future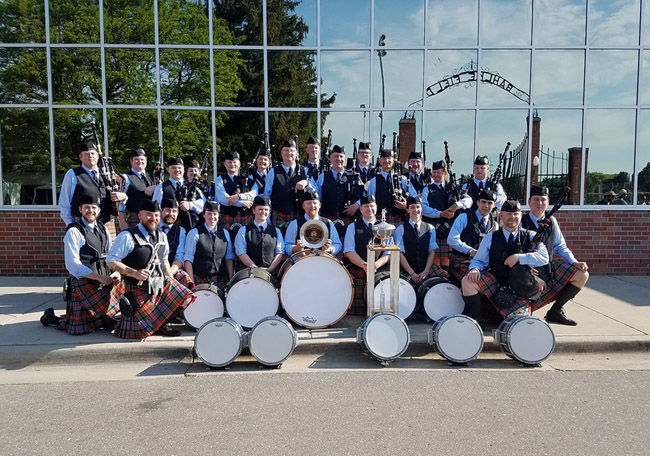 Grade 2
Overall (seven competed)
1st Midlothian Scottish
2nd MacMillan
3rd Great Lakes (BBS)
4th Greater Midwest
5th Atlanta
6th Scotia-Glenville
7th Queen City
Drumming: MacMillan
Bass section: Great Lakes
MSR
1st Great Lakes (2,1,2,2)
2nd Midlothian Scottish (1,3,4,1)
3rd MacMillan (4,3,1,3)
4th Greater Midwest (4,2,3,4)
5th Atlanta (5,5,7,6)
6th Scotia-Glenville (7,6,6,5)
7th Queen City (6,7,5,7)
Bass section: Great Lakes
Judges: Brian Donaldson, A. MacIntyre (piping); Greg Dinsdale (drumming); Ken Eller (ensemble)
Medley
1st MacMillan (2,2,1,1)
2nd Midlothian Scottish (1,1,5,1)
3rd Greater Midwest (5,5,2,3)
4th Great Lakes (3,3,4,6)
5th Atlanta (4,4,6,4)
6th Scotia-Glenville (6,6,3,5)
7th Queen City (7,7,7,7)
Bass section: Greater Midwest
Judges: Brian Donaldson, Ken Eller (piping); Greg Dinsdale (drumming); A. MacIntyre (ensemble)
Grade 3 (seven competed)
Overall
1st North Coast
2nd Wake & District
3rd Macalester College
4th Chicago Celtic
5th City of Chicago
6th Kansas City St. Andrew
7th Fountain Trust
Drumming: Wake & District
Bass section: Chicago Celtic
(continued on next page)