"Murdo's Wedding" – melody, simplicity married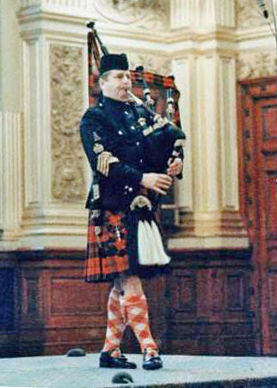 For pipers of all abilities, "Murdo's Wedding" is a staple. The two-part 4/4 march is at least as popular and played as "Flett From Flotta," and probably approaches even "Scotland the Brave" for its ubiquity in repertoires.
It's a simple tune with a memorable melody: common hallmarks of music with staying-power. But how did it come about? Many will know that "Murdo" is a fairly common male name in Scotland, especially in the Highlands and islands. So, who was this Murdo, and what was so important about the guy's wedding?
The tune was written by Major Gavin Stoddart BEM, one of the great competitive solo pipers of the latter half of the twentieth century. Among many big prizes, Stoddart won both Highland Society of London Gold Medals and the Silver Star Former Winners MSR at the Northern Meeting.
Now retired from his esteemed career with the military, during which he was awarded the British Empire Medal for services to his country and to piping, we contacted the always congenial and humble Gavin Stoddart to ask if he could enlighten us on the roots of and reasons for "Murdo's Wedding."
Here's what he returned:
"In 1964 I was playing the practice chanter in the back of my father's shop in the Lawnmarket, Edinburgh. I was really just messing around and killing time before it was time for my lesson with Captain John MacLellan. I was using a tape recorder and when I replayed the tape a musical phrase stuck out – this consisted of the first two bars of the tune. It was quite easy from there to develop it further and the first part was completed fairly quickly. I was stuck on the start of the second part and when my father heard what I was playing he said the tune had something going for it and helped out with the first bar for the second part and the remainder of the tune flowed from there.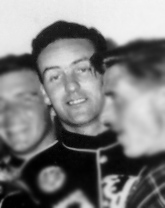 "I didn't have a name in mind for the tune and it wasn't until Murdo Murray, a tenor drummer with the Edinburgh City Police Pipe Band asked my father to play at his wedding and if he would compose a tune. Murdo came from Laxdale just outside Stornoway, Isle of Lewis. He was a 'beat' policeman on the Royal Mile and used to pop in to my father's shop. Murdo married Catherine Anne Maciver on the 17th March 1965 at the Free Church in Stornoway.
"Around this time Iain McLeod, Pipe-Major of the Edinburgh City Police Pipe Band, included 'Murdo's Wedding' on a recording and it quickly became popular.
"I was aged 16 when I wrote 'Murdo's Wedding.' I had lessons from Captain John from 1961 and until 1965, and in August 1966 I enlisted as a piper with the Scots Guards."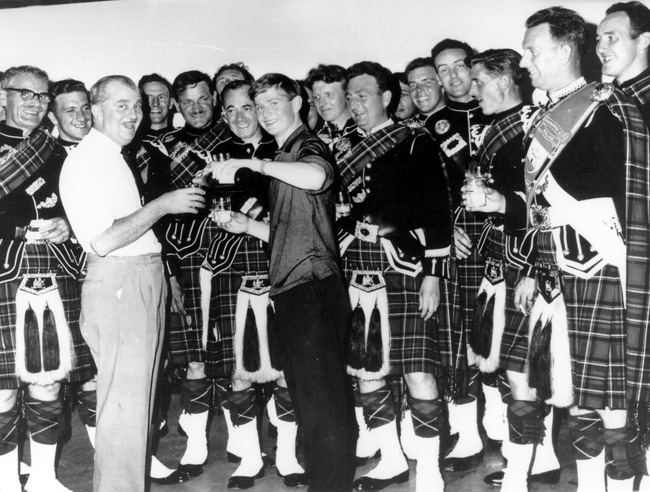 "Murdo's Wedding" is a simple tune with humble origins, for a humble tenor drummer, from the imagination of one of the piping world's most humble personalities, Gavin Stoddart.
For a beautifully set manuscript of "Murdo's Wedding," go to Jim McGillivray's pipetunes.ca where you can download music for a small cost, with proceeds shared with the composers who own copyright.