MWPBA expands again with more events and prize money

The Midwest Pipe Band Association has already embarked on its 2016 season, with several indoor solo events completed, and an announcement of a new Professional Solo Piping competition in Palatine, Illinois, on May 14th with total prize money of US$3,500 up for grabs.
The open / non-invitational event is offering four prizes in each of Piobaireachd and MSR events, and five for aggregate placings. The famed solo piper and former Scots Guards Pipe-Major Brian Donaldson is the first adjudicator confirmed, according to MWPBA President Jim Sim. The MWPBA is organizing the event and putting up the prize money.
The organization has completed several of its indoor Regional Solo Contests, with Alma, Michigan; Lexington, Kentucky; Milwaukee; and Kansas City, Missouri, held so far, and the final one in St. Paul coming up before the top three qualifiers in each amateur grade going to the finals on April 9th, also in Palatine, at the Terry McHugh Memorial for pipers and the Jim Enright Sr. Memorial for all categories of solo drumming.
The MWPBA's outdoor commences at Alma, May 28-29, and eight following, four of which (including Alma) are designated Champion Supreme, counting towards aggregate points.
Milwaukee – June 4th
Chicago – June 17-18 (CS)
St. Paul – July 9th
Springfield, Illinois – July 23rd
Waukesha, Wisconsin – September 3rd (CS)
Columbus, Indiana – September 10th
Eminence, Kentucky – September 17th
St. Louis – September 24th (CS)
Sim said that the Chicago Highland Games offer US$11,650 in prizes across band and solo events, with Grade 2 and Grade 3 bands again playing their medleys in concert formation, which the MWPBA unveiled in 2015.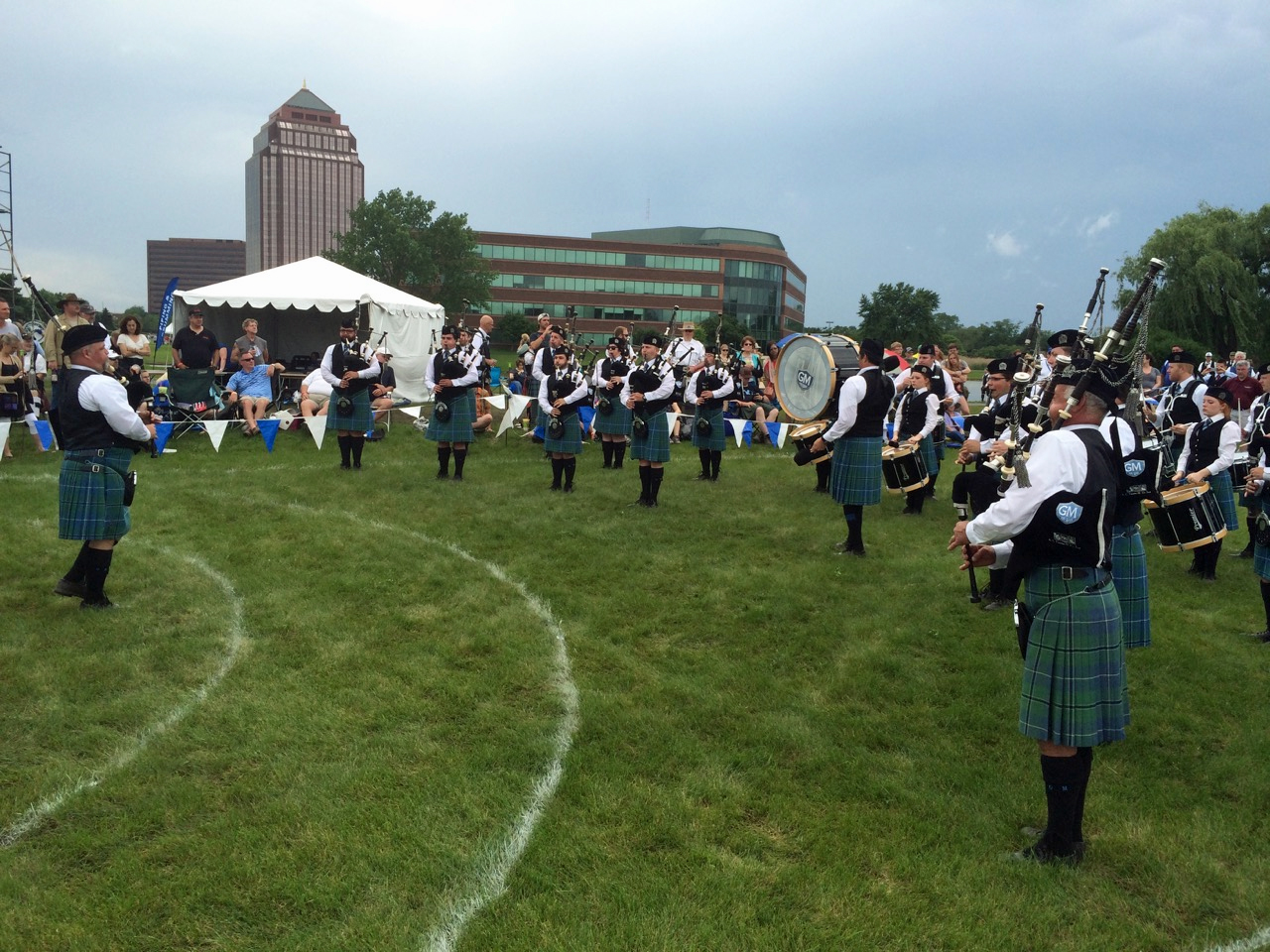 "This was done for the first time last year and was well received by the bands and the crowd," Sim added. "Last year's band and solo entry [at Chicago] was the largest ever and we are expecting an even larger entry this year. As a result, some of the solos will be held on the Friday in 2016."
He said that the St. Louis Highland Games are for the first time designated MWPBA Champion Supreme, and have increased prize money.