New bass, no World's for TO Police

The Grade 1 Toronto Police Pipe Band has made the rare and difficult decision to give the 2016 World Championships a miss, as it embarks on a year of "regrouping and rebuilding," including the addition of Sean Allan on bass and Jake Watson to the pipe section.
Pipe-Major Sean McKeown and former-pipe-major Ian K. MacDonald took the stage with Allan and Watson and the rest of the "vintage 78th Fraser Highlanders" and special guests at the Live In Ireland In Scotland concert at Celtic Connections in Glasgow on January 30th.
Allan replaces Neil Whitelaw, who had held the bass spot for a season, coming into the band when McKeown took over as pipe-major.
"I had the opportunity to play with Sean the week of Celtic Connections 2016 for the Live in Ireland 87 concert, and I was really impressed at his style and delivery," McKeown said. "While it was a difficult decision to make, ultimately Sean's style was more aligned with the direction I see this band heading in. That said, Neil joined at a time last year where we had a new pipe major, leading drummer and an entirely new drum corps and mid-section. I thought he did a great job, and I very much appreciate his efforts and dedication to the band last year. I do wish the best for him."
The son of the late famed bass drummer Luke Allan, Sean Allan had not played with pipe bands for more than a decade. He was once a tenor drummer with the 78th Fraser Highlanders, and played snare with the Toronto Police when it won Grade 2 at the World's in 1986.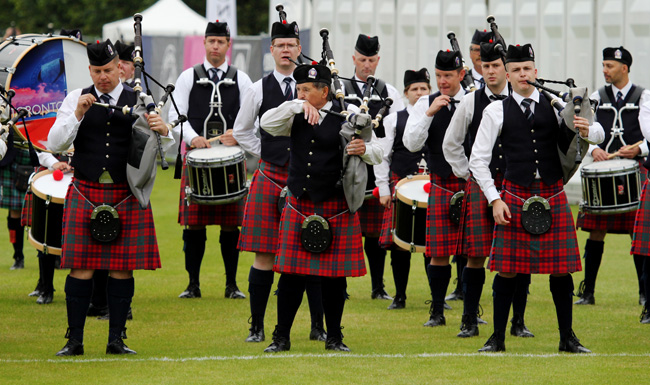 Watson returns to the Toronto Police after serving as its pipe-major in the late 1980s and 1990s, and most recently played in Grade 1 with the Peel Regional Police Pipe Band, which he left after the 2014 season. McKeown said that his band has added "a number of talented new players in the drum corps, mid-section, and pipe section, with a mix of youth, and experience."
Despite the upgrades, Toronto Police has opted not to travel again to this year's World Pipe Band Championships.
"We have decided that we will be focusing on regrouping, and rebuilding this band at home," McKeown added. "We want to ensure that we can be consistently good here before making the trek back overseas in 2017."
The band will be competing throughout the 2016 Ontario season, and will travel to the Virginia International Tattoo American Pipe Band Championship on April 23rd in Norfolk.