Nine confirmed for Nicol-Brown Amateur Championship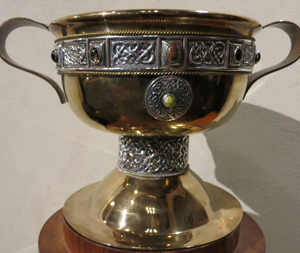 The 35th Nicol-Brown Amateur Invitational Solo Piping Competition, the longest-running event of its kind in North America and possibly the world, has determined its list of competitors, selecting nine of the most successful non-professional players of the year.
This year's contestants are:
Alistair Bevan, Abbotsford, British Columbia
Kevin Darmadi, Houston, Texas
Joseph Horwath, Saginaw, Michigan
Tori Killoran, Pitt Meadows, British Columbia
Gavin Mackay, Kitchener, Ontario
Charlie Morris, Agoura Hills, California
Brannagh O'Donnell, Assonet, Massachusetts
Alexander Seto, Aurora, Ontario
Filemon Tan, Bellaire, Texas
Organizer Paula Glendinning said that a tenth invitee might be added depending in the result of the Amateur Piper of the Day at the New Hampshire Highland Games on September 21 at Loon Mountain.
Contestants are invited based on results over the contest season, and as nominated by their home association, with regional numbers determined by the size of their competition circuit.
Each piper competes in three events held on October 6 at the First Reformed Church of Scotia in Scotia, New York, beginning with a 6/8 March event, moving to Piobaireachd in the afternoon, and finishing with a March, Strathspey & Reel in the eventing.
While the contest is often a springboard to competing in the Professional or "Open" grade, the young Bevan returns to the event after winning the overall prize at the 2017 Nicol-Brown.
+ 2017 Nicol-Brown Champion: Alistair Bevan
The competition was started in 1982 as a means to promote the continent's best amateur pipers, while paying homage to the influential "Bobs of Balmoral" – Robert Brown and Robert Nicol – who greatly influenced the teaching of piobaireachd in the eastern United States, primarily by way of their pupils, James McIntosh. Originally from Dundee, Scotland, McIntosh immigrated to the US in the early 1980s, and now lives in South Carolina.
The non-profit pipes|drums is once again a supporter of the Nicol-Brown, contributing a monetary donation towards the event.
The competition is a registered nonprofit, and welcomes donations from those who want to support amateur piping.
There will also be a recital by Philadelphia-based piper Eric Eric Ouellette on Friday, October 5, at 7 pm, at the same venue.