Northern Meeting: McCalister Gold Medallist; A. Gandy: Silver Star; McCrindle takes Silver Medal; A-Grade MSR: Beaumont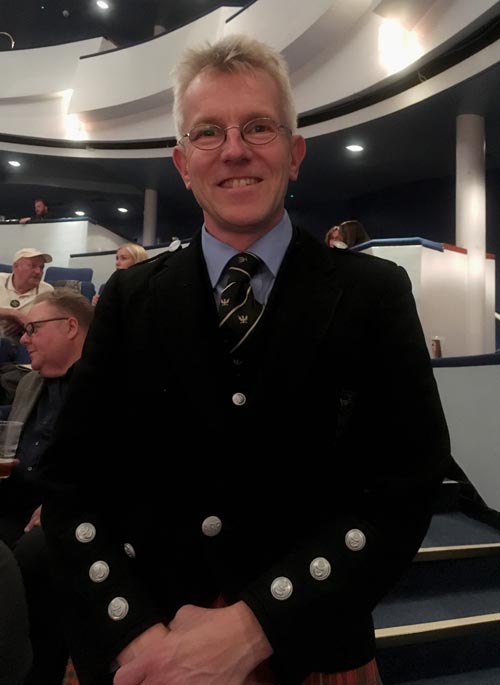 Inverness, Scotland – August 30, 2018 – The first day of the annual Northern Meeting solo piping competitions saw Peter McCalister of Dunblane, Scotland, win the Highland Society of London Gold Medal for piobaireachd, one of the world's highest awards for piping. By winning Gold, McCalister gains an invitation to the 2018 Glenfiddich Solo Piping Championships in October. Unable to attend the prize-giving on Friday, McCalister received his medal in a special presentation later on Thursday before the start of the Silver Star MSR.
Announced earlier, Ross McCrindle won the Silver Medal, and thus gains entry to the Gold Medal in 2019, while Andrew Donlon had to settle again for the runner-up prize after also placing second in the Silver Medal at the Argyllshire Gathering last week.
Callum Beaumont of Linlithgow, Scotland, won the A-Grade March, Strathspey & Reel in the first results announced, making him eligible to compete in the Silver Star Former Winners MSR, beginning in 2019.
In the evening, the Silver Star March, Strathspey & Reel for previous winners of the A-Grade MSR was held, and Alex Gandy of Dartmouth, Nova Scotia, took home the world's biggest light music event. It was his first time winning the contest, and the first time in history that the event has been won by the son of a previous Silver Star winner, with the younger Gandy's father, Bruce, taking the award in 2015. Alex Gandy also earns an invitation to the Glenfiddich, where he and his father will also become the first dad-son duo in history to take the stage at Blair Castle.
The all-indoor events are held throughout the day at Eden Court Theatre, one of northern Scotland's finest music venues, well-liked by the world's greatest pipers vying for the some of the world's greatest prizes.
Highland Society of London Gold Medal (25 competed)
1st Peter McCalister, Dunblane, Scotland, "War or Peace"
2nd Cameron MacDougall, Nigg, Scotland, "MacKenzie of Applecross's Salute"
3rd Sandy Cameron, Roy Bridge, Scotland, "The Brother's Lament"
4th Cameron Drummond, Edinburgh, "The Young Laird of Dungallon's Salute"
5th Connor Sinclair, Crieff, Scotland, "MacKenzie of Gairloch's Lament"
Judges: Alan Forbes, Murray Henderson, Jack Taylor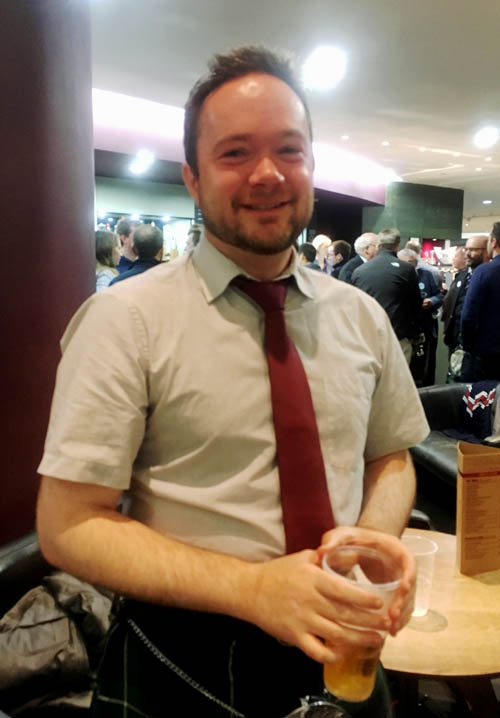 Silver Medal (25 competed)
1st Ross McCrindle, Edinburgh
2nd Andrew Donlon, Washington, DC
3rd William Rowe, South Queensferry, Scotland
4th Alex Gandy, Dartmouth, Nova Scotia
5th Ursa Beckford, Bangor, Maine
Judges: Ronnie Clark, Patricia Henderson, Malcolm McRae
To see the full order of play for the major piobaireachd contests at the Northern Meeting, click here.
Silver Star Former Winners MSR (22 competed)
1st Alex Gandy, "Jimmy Young," "Morag Ramsay," "Bob of Fettercairn," "Kirstie McCallman's Favourite," "Drmlithie," "Neil Angus MacDonald"
2nd Stuart Liddell, Inveraray, Scotland
3rd Iain Speirs, Edinburgh
4th Angus MacColl, Benderloch, Scotland
5th Willie McCallum, Bearsden, Scotland
Judges: Jimmy Banks, John Wilson, Bob Worrall
A-Grade MSR (35 competed)
1st Callum Beaumont
2nd Seumas Coyne, Van Nuys, California
3rd Alastair Lee, Coquitlam, British Columbia
4th Innes Smith, Bridge of Allan, Scotland
5th Connor Sinclair, Crieff, Scotland
Judges: Andrew Frater, Dr. Angus MacDonald, Iain MacFadyen
The Northern Meeting is the counterpart to the indoor-outdoor Argyllshire Gathering, held in Oban, Scotland, last week.
+ Argyllshire Gathering: Easton wins Gold Medal; Liddell gains fourth Senior; MacColl Former Winners; Urquhart takes Silver Medal
+ Oban Day 2: Sinclair, Duncan win A-Grade events; Kernaghan, Watson killer B's
Stay tuned to pipes|drums for more results from the 2018 Northern Meeting as they are revealed.