NYPBS and Usher share the bill in Edinburgh at special 20th anniversary concert April 2nd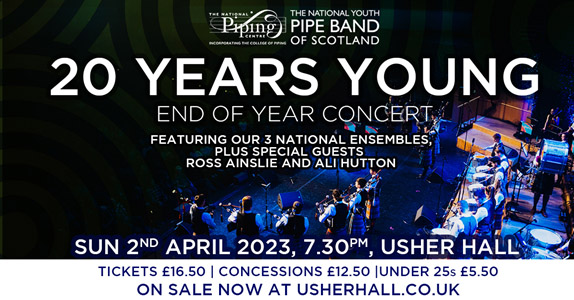 Edinburgh's Usher Hall in Edinburgh is perhaps Scotland's most prestigious concert venue, rarely if ever the venue for pipe band shows, but on April 2nd the National Youth Pipe Band of Scotland will mark its 20-year anniversary with a special performance with special guests Celtic folk musicians Ross Ainslie and Ali Hutton.
"20 Years Young – End of Year Concert" will showcase the three bands in the NYPBS program, which was started by the National Piping Centre in 2003 as a non-competition performing group comprising many of the best young pipers and drummers from across Scotland.
This isn't the first time the group has played the Usher Hall. It made its first Edinburgh performance there back in 2009 under the direction of Alisdair McLaren.
Last April, the organization launched the Emerging Composers project, designed to develop tune-writing skills for music creators 18-25, as well as a special category dedicated to under-represented pipers who identify as a person of colour, disabled, woman, or LBGTQ+. The results of which will also be showcased at the concert.
"[The 20 Years Young – End of Year Concert] is as much about looking forward to the next 20 as it is about celebrating the programme's impact over the past two decades," said Steven Blake, Director of the NYPBS. "We are excited to share what our three national bands have been working on during our first fully in-person year since Covid, which includes brand new music created by young people through our Emerging Composers project."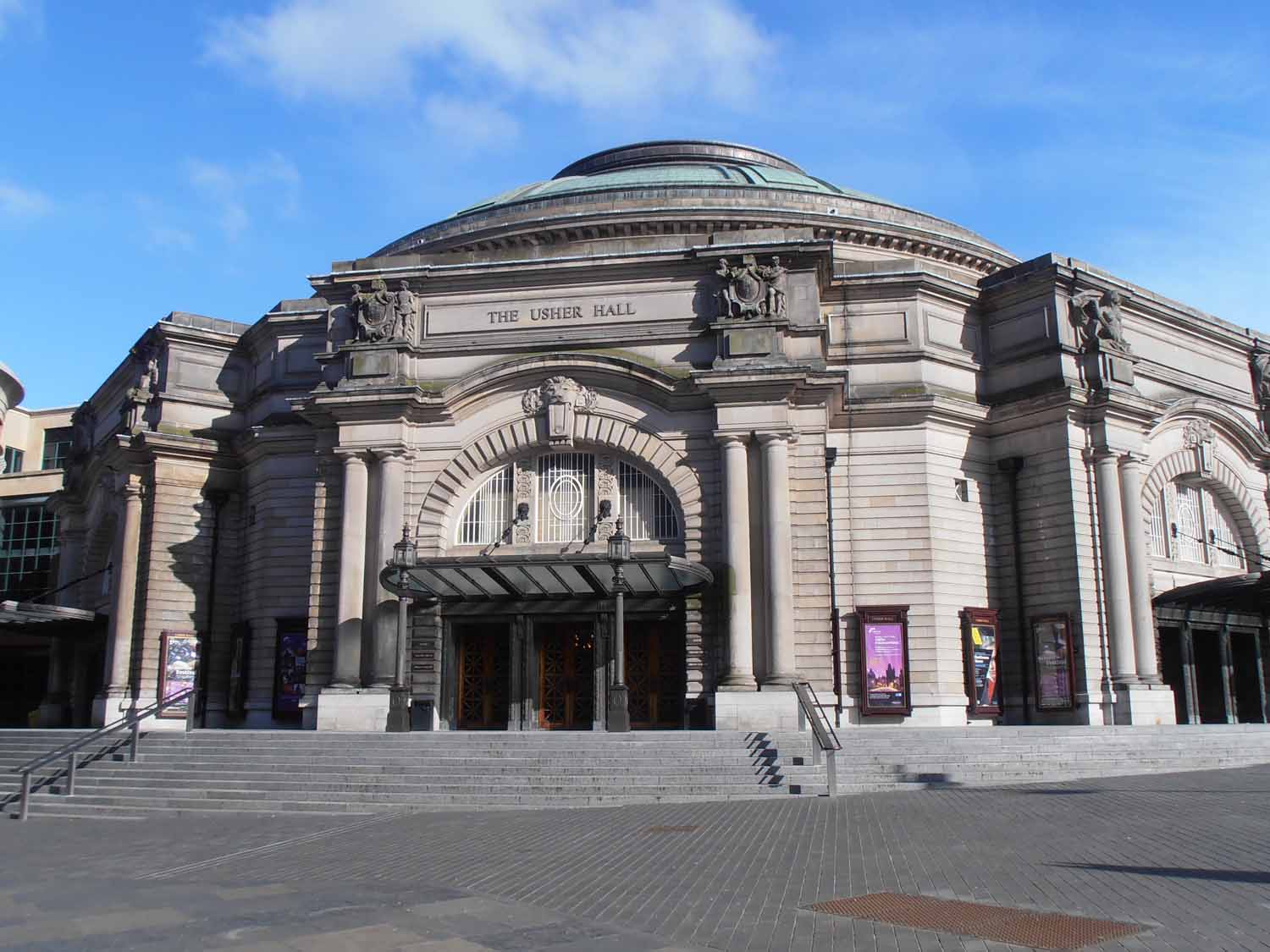 Full-price tickets to the show are £16.50 and available directly from the Usher Hall online box office. Anyone younger than 26 can get a ticket for only £5.50, and tickets for senior citizens are also discounted to £12.10.
"I've been so impressed at all of the hard work our participants have put into this performance and amazed at how much brand new music they've managed to assemble across a handful of rehearsals," Blake added.
The NYPBS has over the years had many exceptional young pipers and drummers go through its ranks, including many who have continued with some of the world's greatest competing pipe bands.