Ontario pipers step up to play and run for their own in aid of cancer research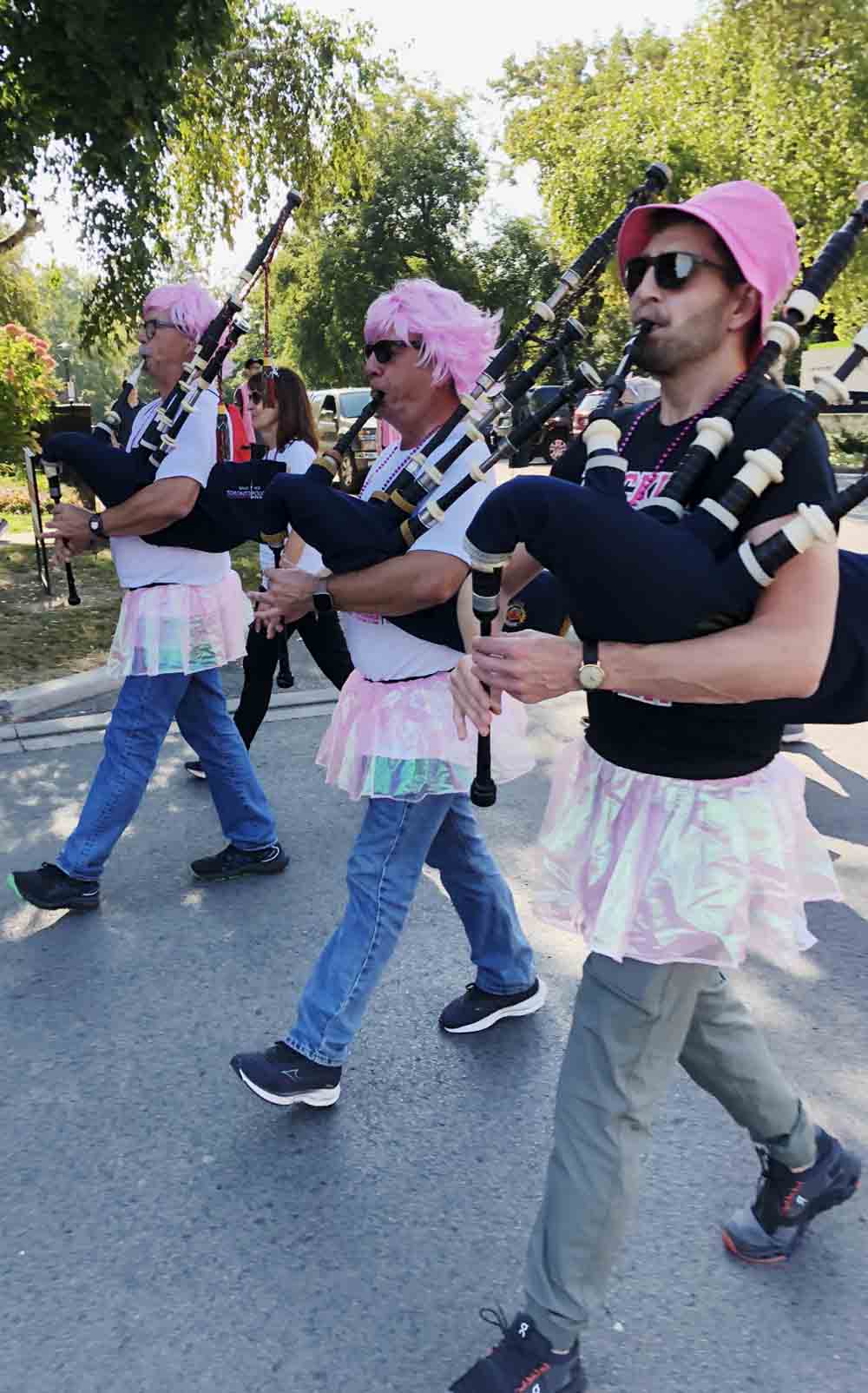 Over the last few years, the Ontario piping and drumming community has supported two of their most popular and accomplished contributors, Trish Kirkwood and Linda Aumonier, as they have soldiered through lengthy and painful breast cancer treatment. On October 1st, the support continued at the annual Run for the Cure, Canada's largest single-day volunteer-led event in untied support for the cause.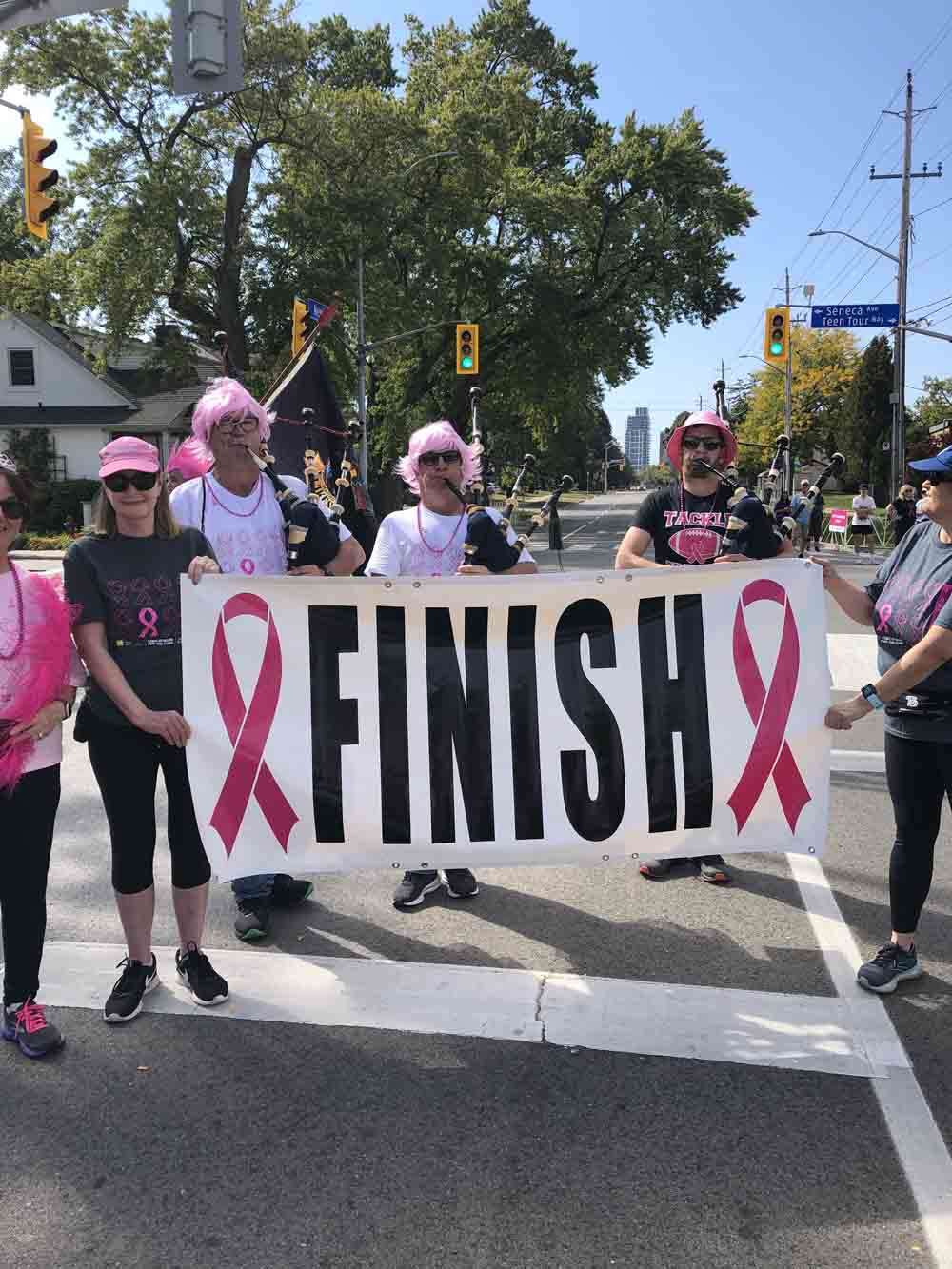 Pipes were in the ranks of the tens of thousands who participated, with the 78th Fraser Highlanders, Hamilton Police and Toronto Police pipe band organizations represented, respectively, with Alec Rodgers, Pete Aumonier and Hector MacDonald donning symbolic pink wigs while cranking out the jams to push runs, walkers and participants of all kinds along the five-kilometre route.
"Team Trinda" walked and ran enthusiastically on its journey to the finish line, helping raise thousands of dollars for cancer research. The team's goal was $600, which has raised more than $6,000.
pipes|drums readers and supporters of the cause as Linda Aumonier and Trish Kirkwood continue their journey and can still contribute in their name on the Team Trinda page.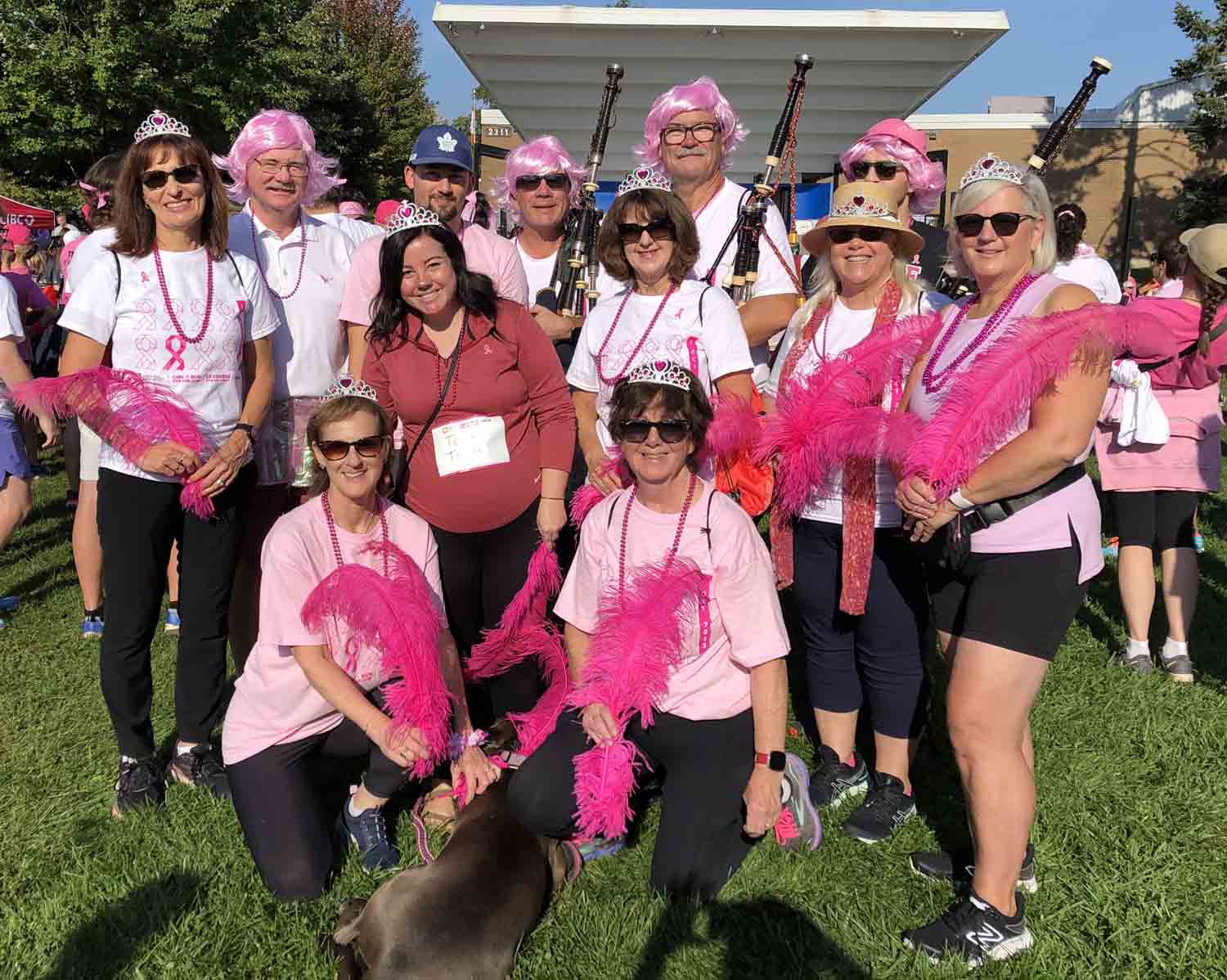 The piping and drumming community has regularly supported charitable causes, with prominent bands such as Peoples Ford Boghall & Bathgate Caledonia, the Peel Regional Police, Simon Fraser University and many others doing significant fundraising work over the years.