Orders-of-play and judges set for solo piping's crucible at the Northern Meeting, Inverness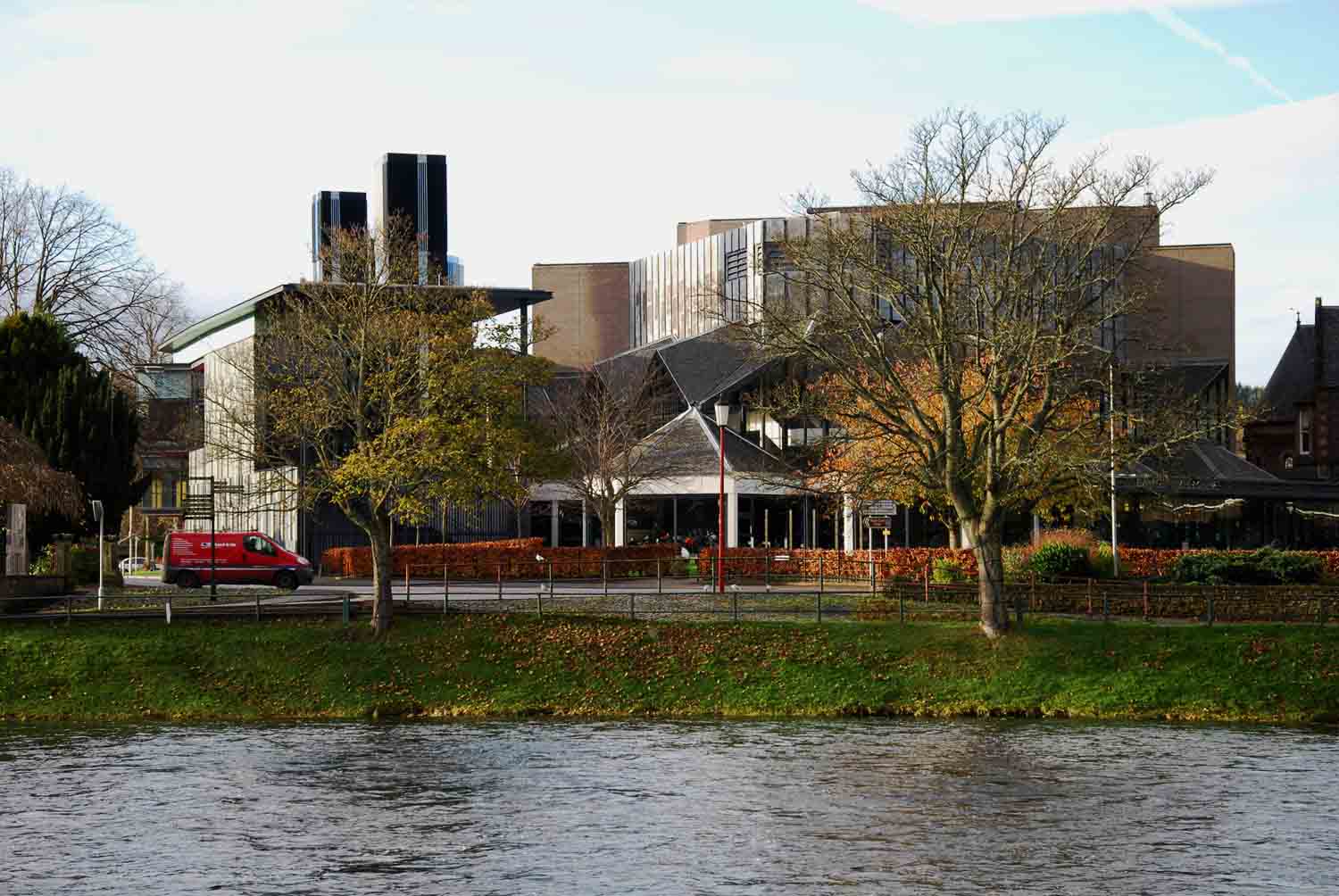 Just more than 80 of the world's top solo pipers will gather for the annual Northern Meeting Competitions at Inverness, Scotland, on Thursday, August 31st and Friday, September 1st.
"Inverness," as it's casually referred to in the piping and drumming world, is anything but casual, with winners of the premier events – the Highland Society of London Gold Medal, the Clasp (for winners of the Gold Medal), and the Silver Star MSR – automatically securing their place in piping history.
Unlike its counterpart, the Argyllshire Gathering in Oban, Scotland, all of the Northern Meeting events are held indoors at Eden Court Theatre on the banks of the River Ness.
The winners of those events (and often the runners-up if the winner qualifies by winning another qualifying solo piping event) gain an invitation to the Glenfiddich Solo Piping Championships in October.
Here are the draws for the various senior piping events;
Thursday, August 31st
Highland Society of London Gold Medal
Judges: Patricia Henderson, Dr. Angus MacDonald, Malcolm McRae
Stuart Easton
Jamie Forrester
Craig Sutherland
Sandy Cameron, Roybridge, Scotland
Ben Duncan, Edinburgh
Alastair Lee, Surrey, British Columbia
Sean McKeown, Toronto
Derek Midgley, Tinton Falls, New Jersey
John Mulhearn, Carluke, Scotland
Angus J. MacColl, Benderloch, Scotland
Calum Watson, Edinburgh
Andrew Carlisle, Pittsburgh
Andrew Donlon, Washington, DC
Cameron Drummond, Edinburgh
Alex Gandy, Dartmouth, Nova Scotia
Steven Leask, Glasgow
Cameron MacDougall, Nigg, Scotland
James Duncan Mackenzie, Back, Scotland
Sarah Muir, Glasgow
William Geddes, Glasgow
Ben McClamrock, Washington, DC
Willie Rowe, New Zealand
Innes Smith, Glasgow
Darach Urquhart, Glasgow
Andrea Boyd, Ottawa

Silver Medal
Judges: Bruce Hitchings, Roddy Livingstone, Niall Matheson
Jamie Elder, Auchtermuchty, Scotland
Greig Canning, Kirkcaldy, Scotland
Jacob Dicker, Ottawa
Bradley Parker, Milngavie, Scotland
Eireann Iannetta-Mackay, Burrelton, Scotland
Callum Wynd, Dunblane, Scotland
John MacDonald, Aberdeen, Scotland
Matt Pantaleoni, St. Louis
Dan Lyden, Timonium, Maryland
Ben Mulhearn, Troon, Scotland
Brodie Watson-Massie, Edinburgh
Cameron May, Lesmahagow, Scotland
Angus MacPhee, Inverness, Scotland
Zephan Knickel, Surrey, British Columba
Steven Gray, Lockerbie, Scotland
Ruairidh Brown, Dunblane, Scotland
Anna Kummerlow, Germany
Bobby Durning, Carrolton, Texas
John Dew, Glasgow
James McHattie, Summerside, Prince Edward Island
Calum Brown, Peterculter, Scotland
Edward McIlwaine, Vancouver
Andrew Ferguson, Dollar, Scotland
Edward Gaul, Dundee, Scotland
Silver Star Former Winners March, Strathspey & Reel
Judges: Robert Barnes, Murray Henderson, Iain MacFadyen
Brian Donaldson
Niall Stewart
Donald MacPhee
Ian K. MacDonald
Ian Speirs
Alasdair Henderson
Finlay Johnston
Jack Lee
Angus D. MacColl
Fred Morrison
Greg Wilson
Roddy MacLeod
Cameron Drummond
Chris Armstrong
Bruce Gandy
Ben Duncan
Alex Gandy
Andrew Hayes
Callum Beaumont
Willie McCallum
A-Grade March, Strathspey & Reel
Judges: Ian Duncan, Bill Wotherspoon, Robert Wallace
Neil Smith
Darach Urquhart
Stuart Easton
Michael Fitzhenry, London
William Geddes
Angus J. MacColl
Andrew Carlisle
Glenn Brown
Connor Sinclair
Alastair Lee
John Mulhearn
Greig Canning
Jonathan Greenlees, Glasgow
Ben McClamrock
Derek Midgley
Innes Smith
Liam Kernaghan, Wellington
Andrea Boyd
Cameron MacDougall
Seumas Coyne, Los Angeles
Steven Leask
Jamie Forrester
Ciaren Ross, Clackmannan, Scotland
James MacHattie
Ashley McMichael, Northern Ireland
Nick Hudson
Gordon Conn, Calgary
Calum Brown
Callum Moffat
Sean McKeown
Peter McGregor, Dunfermline, Scotland
Jenny Hazzard, Edinburgh
Steven Gray
James Duncan MacKenzie
Craig Sutherland
Sarah Muir
Calum Watson
Gordon Bruce, Kilwinning, Scotland
Willie Rowe

Friday, September 1st
Clasp
Judges: Alan Forbes, Colin MacLellan, John Wilson
Greg Wilson, New Zealand
Connor Sinclair, Crieff, Scotland
Willie McCallum, Bearsden, Scotland
Finlay Johnston, Glasgow
Andrew Hayes, Ottawa
Stuart Easton, Palmerston North, New Zealand
Jamie Forrester, Haddington, Scotland
Callum Beaumont, Dollar, Scotland
Christopher Armstrong, Glasgow
Glenn Brown, Glasgow
Donald MacPhee, Alexandria, Scotland
Peter McCalister, Dunblane, Scotland
Bruce Gandy, Dartmouth, Nova Scotia
Jack Lee, Surrey, British Columbia
Nick Hudson, Houston
Brian Donaldson, Lexington, Virginia
Ian K. MacDonald, Whitby, Ontario
Iain Speirs, Edinburgh
Fred Morrison, Bishopton, Scotland
Angus D. MacColl, Benderloch, Scotland
Niall Stewart, Kyle of Lochalsh, Scotland
Roddy MacLeod, Glasgow
Alasdair Henderson, Edinburgh
B-Grade March Strathspey & Reel
Judges: Murray Henderson, Dr. Angus MacDonald, Niall Matheson
Andrew Donlon
John Dew
Sandy Cameron
Eirean Iannetta-Mackay
Jamie Elder
Dan Lyden
Matt Pantaleoni
Peter McCalister
Alan Clark, Aberdeen, Scotland
Christopher McLeish, Glasgow
Campbell Wilson, New Zealand
Ruairidh Brown, Dunblane, Scotland
James McPetrie, Aboyne, Scotland
Eddie Gaul, Dundee, Scotland
John MacDonald, Aberdeen, Scotland
Jack Williamson, Topeka, Kansas
Andrew Hall, Glasgow
Craig Muirhead, Stirling, Scotland
Brodie Watson-Massey
Bradley Parker
Angus MacPhee
Bobby Durning
Anna Kummerlow
Fraser Allison, Balfron, Scotland
Zephan Knickel
Jacob Dicker
Finlay Cameron
Andrew Ferguson
Kris Coyle, Northern Ireland
Callum Wynd, Dunblane, Scotland
Cameron May, Lesmahagow, Scotland
Greig Wilson, Cardenden, Scotland
Premier- and A-Grade Hornpipe & Jig
Judges: Bruce Mitchings, Iain MacFadyen., Malcolm McRae
Calum Watson
Jamie Forrester
James Duncan MacKenzie
Callum Beaumont
John Mulhearn
Brian Donaldson
Alex Gandy
Jenny Hazzard
Jonathon Greenlees
Sean McKeown
Ciaren Ross
Calum Brown
Angus D. MacColl
Ian K. MacDonald
Ben Duncan
Alasdair Henderson
Connor Sinclair
Andrew Hayes
Darach Urquhart
Gordon Bruce
Ben McClamrock
Cameron MacDougall
Niall Stewart
Andrew Carlisle
Liam Kernaghan
Bruce Gandy
Roddy MacLeod
Stuart Easton
Nick Hudson, USA
Greig Canning
Iain Speirs
Steven Gray
John Mulhearn
Alastair Lee
Seumas Coyne
Gordon Conn
Andrea Boyd
Derek Midgley
Fred Morrison
Cameron Drummond
Chris Armstrong
Michael Fitzhenry
Steven Leask
Ashley McMichael
James MacHattie
Sarah Muir
Peter MacGregor
Innes Smith
Greg Wilson
B-Grade Hornpipe & Jig
Judges: Ian Duncan, Bill Wotherspoon
Andrew Donlon
John Dew
Sandy Cameron
Eireann Iannetta-Mackay
Jamie Elder
Dan Lyden
Matt Pantaleoni
Peter McCalister
Alan Clark
Christopher McLeish
Campbell Wilson
Ruairidh Brown
James McPetrie
Eddie Gaul
John MacDonald
Jack Williamson
Andrew Hall
Craig Muirhead
Brodie Watson-Massey
Bradley Parker
Angus MacPhee
Bobby Durning
Anna Kummerlow
Fraser Allison
Zephan Knickel
Jacob Dicker
Finlay Cameron
Andrew Ferguson
Kris Coyle
Callum Wynd
Cameron May
Greig Wilson