Oz Championships welcome guests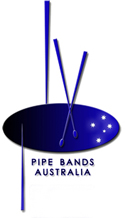 The biannual Australian Pipe Band Championships held this weekend at Knox College in Sydney will feature more than a solid lineup of competitors for the biggest event down-under. The contest will see a significant influx of pipers and drummers from non-Australian bands such as Field Marshal Montgomery, Inveraray & District, Manawatu Scottish, New Zealand Police and ScottishPower – including some pipe-majors and lead-drummers – play guest roles as fly-ins.
The guest players are operating within the rules of pipe band associations, which currently allow players to compete with as many bands as they wish, provided they adhere to rules, which generally call for at least 14 full days between a player's release from one band and competing with another. With Australia and New Zealand's competition season falling in the dormant competing period in the northern hemisphere, fly-ins are more common.
The event will also see the Grade 1 City of Whitehorse persevering without the members who were suspended earlier in the year, while the band and Pipe Bands Australia reportedly are haggling with legal counsel over the matter.
The suspended City of Whitehorse members, including Pipe-Major George Shepherd and Lead-Drummer Olav Goud, have not only been banned from competing, but reportedly are not being allowed even to attend the competition, which is otherwise open to the public. Shepherd had said that his band had resigned as a member of Pipe Bands Australia, and it is unclear what association the band is a member of.
One insider who commented on condition of anonymity said, "There's a lot more to this City of Whitehorse matter than face value suggests. Suffice it to say that the conduct and handling of this issue . . . has now seen the matter stray where it never should have."
The City of Whitehorse members were suspended as a result of comments made on social media regarding adjudicator Nat Russell wearing a promotional baseball cap of the Grade 1 Canterbury Caledonia Pipe Band.
The former pipe-major of 1998 World Champions Victoria Police, Russell is a judge with the RSPBA and will adjudicate ensemble at the Australian Championships, along with piping judges Garry Barker, Brian Niven, Brian Switalla and Sam Young; drumming judges Yvonne Coustley and Dean Hall; and ensemble judge Tam McGirr.
In addition to City of Whitehorse, competing in the combined Grade 1 and Grade 2 medley and MSR events on the Sunday at the Australian Championships are the Western Australia Police and, in Grade 2, Foundation New Zealand Youth, Hawthorn City, Moorabbin City, Pipe Band Club Australia and St. Andrew's. About 50 bands are entered across five grades.
Stay tuned to pipes|drums for results from the 2016 Australian Pipe Band Championships as they are made available.