Pending Canadian restrictions could make travel with antique pipes to and from Canada more difficult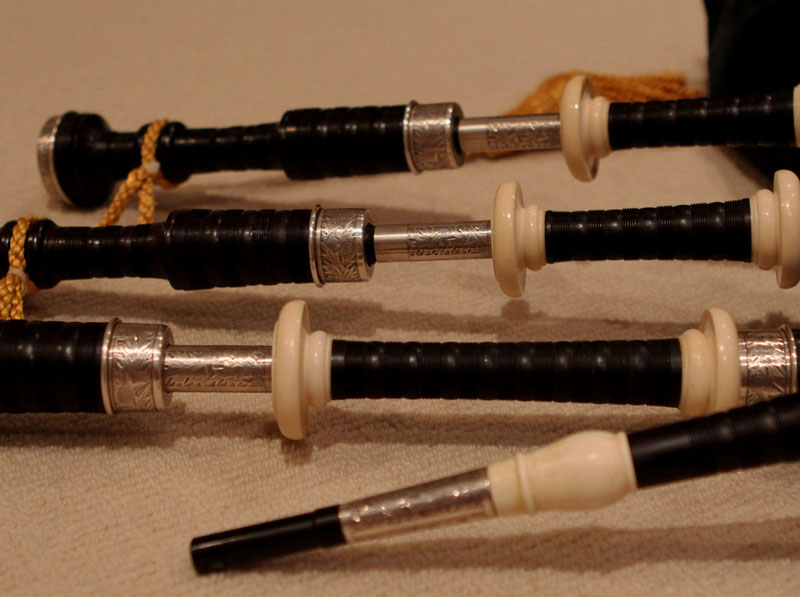 Pipers planning to travel from Canada to the World Pipe Band Championships or other out-of-country events with their antique instruments should pay attention to this. The Canadian federal government is considering amending trade regulations on the export and import of wild animals and plants and their parts that, if passed, could make leaving and coming in to the country a lot more difficult for pipers with ivory-mounted instruments.
An alert published in the Canada Gazette – the official newspaper of the Government of Canada – the Department of the Environment is reviewing the Wild Animal & Plant Protection & Regulation of International and Interprovincial Trade Act.
The alert states: "Global elephant and rhinoceros populations have been in decline over the past century. Despite global trade restrictions, trade in elephant tusk and rhinoceros horn continue to threaten these species. There have been growing calls for Canada to consider strengthening domestic measures on importation and exportation of elephant tusk (also commonly referred to as elephant ivory) and rhinoceros horn."
As with most democracies, alerts in the Canada Gazette allow the public to express opinions on pending legislation for 30 days. The deadline for input on this matter would be July 24, 2023.
Currently, ivory-mounted pipes can be taken abroad and returned to Canada as "household items," with all permit requirements waived. Pipers, or anyone wishing to import/export antique ivory, may apply for a CITES (Convention on International Trade in Endangered Species of Wild Fauna and Flora) permit from the Canadian Wildlife Service in order to have official documentation that the product being brought into or out of the country is exempt.
The proposed regulation would remove the exemption for household items, meaning that there would now be a very real requirement for permits when taking ivory in and out of Canada. There does not a fee for the permit, but the paperwork requires time to complete and be processed, most likely well before a piper arrives at a Canadian airport on the way to the World Pipe Band Championships.
Further, if the more stringent requirement is enacted, it is likely that only some Canadian border crossings will be able to deal with CITES paperwork.
Comments submitted via the Canada Gazette are considered before final regulation is approved by the government's Cabinet, and proposals regularly change as a result of comments received.
Most conscientious pipers and drummers are in favour of protecting animals from the use of their parts for purely ornamental aspects of the Highland pipes. Bagpipe makers discontinued the use of ivory decades ago. Restorations to ivory mounts on antique pipes will often be done using old billiard balls that were made from tusks before the age of plastic.
Pipers are currently able to take ivory-mounted pipes to the UK and other countries generally without paperwork or hassle. More stringent regulations in the United States have resulted in relatively infrequent cases of antique ivory-mounted pipes being confiscated at the border, such as a well-publicized case in August 2014 when Campbell Webster and Eryk Bean, both at the time 17 years old, had their instruments seized while crossing the US-Canada border on the way to the Glengarry Highland Games in Maxville, Ontario, despite having CITES permits. Bean and Webster eventually had their pipes returned.
The U.S. Fish & Wildlife Service in 2015 lightened restrictions on contraband materials used for antique musical instruments, though modern bagpipe makers have gone to great lengths to obtain proper CITES permits before shipping instruments made with African blackwood, a the wood is listed on CITES appendix II under the restriction on the Dalbergia species.