Pipe Band Aid raises £5k in Edinburgh, closing in on £50k total for charities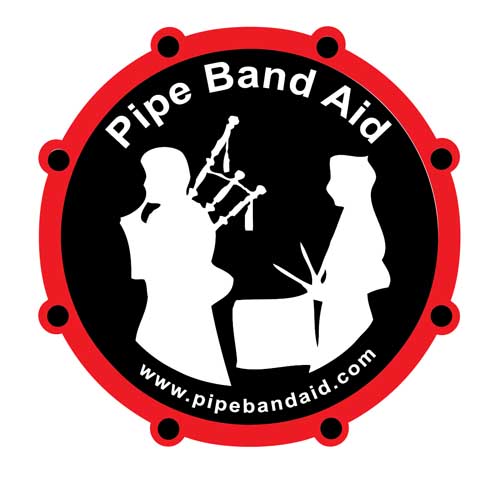 In the thirteenth fundraising event since the registered charity started in 2013, Pipe Band Aid hit the pubs of Edinburgh and ended up raising £5,000 for Edinburgh Children's Hospital, the latest charity to benefit from the efforts of volunteer pipers and drummers.
Members of the group spread out across Scotland's capital city to perform in pubs, seeking donations from thirsty and generous patrons. Pipe Band Aid comprises pipers and drummers from various bands across Scotland who play together while "bucket-shakers" collect money for designated charities, which change with each event.
The Edinburgh event saw 25 pipers and drummers from eight pipe bands across the Midlothian, Fife, North Lanarkshire, and Stirling regions of Scotland, and brought the group's grand total to £40,925 dispersed to 18 different charities.
"This is the 10th year of us raising money, but until now all our fundraisers have been in the West of Scotland, so I loved seeing the band get such a great reception in Edinburgh," said Pipe Band Aid founding member and trustee Stuart Price.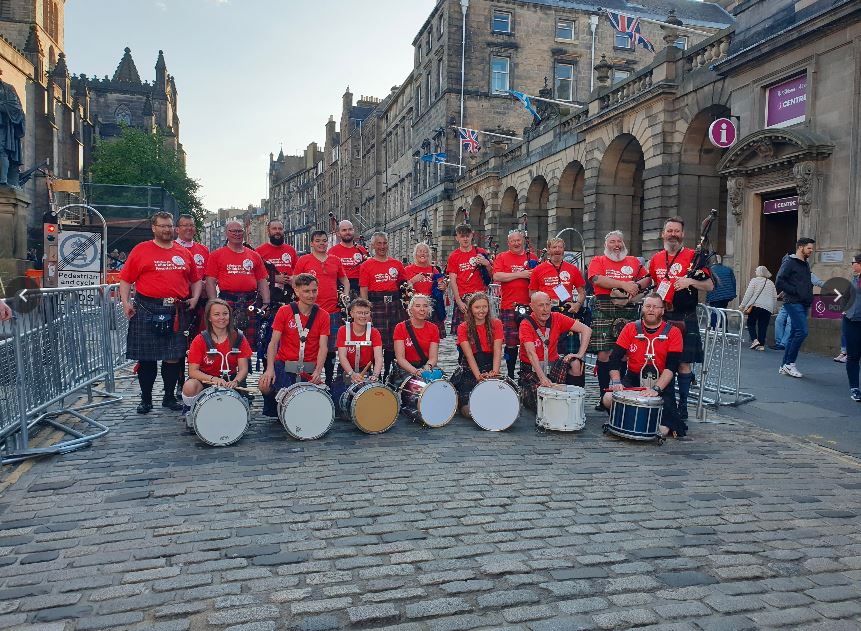 "We would like to say an enormous thank you to Pipe Band Aid for raising such a phenomenal amount through their fundraiser," Fiona Brian, Fundraiser at Edinburgh Children's Hospital Charity. "No child or young person wants to be in hospital, but for those who have to be, Edinburgh Children's Hospital Charity is there to support them from the moment they begin their hospital journey. It is only thanks to generous fundraisers like Pipe Band Aid that we are able to continue our vital work."
You can donate or even volunteer to be a part of Pipe Band Aid by visiting their website.
Pipe Band Aid is one of many charitable efforts by the world's pipers and drummers, which include the efforts of the Livi Invitational Solo Drumming Competition, the Simon Fraser University Pipe Band organization, the Peel Regional Police Pipe Band organization, Piping Live! and many more.
Every year, the non-profit pipes|drums makes numerous donations to piping and drumming-related charitable causes.