Piping Centre recruiting for two full-time teachers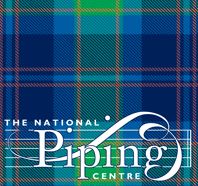 Glasgow's National Piping Centre is searching for two full-time piping instructors to replace David Wilton and Clare Lynas who recently submitted their resignations.
Eligible candidates will be part of the nine-instructor staff headed by Director Roddy MacLeod, providing piping instruction to students at the National Piping Centre and conduct workshops and assessments for students; teach at external primary or secondary schools, summer schools and outreach events nationally and internationally; assist in the development of learning resources for courses and more.
In addition to teaching piping, instructors have to pitch in from time to time to assist with organizing competitions and events, including the annual Piping Live! Festival in August.
The posts come at a time when the College of Piping in Glasgow is searching for a director.
A full job description is available on the organization's web site, and those interested and who feel they are qualified are invited to contact the National Piping Centre's Hayley MacInnes with your details.
Wilton recently accepted a piping teaching position with the High School of Dundee, meaning that he and Lynas will have to relocate. Lynas plans to continue to teach piping privately and working to establish classes in the Angus area of Scotland, in addition to managing the couple's Highland dance business. In addition to being a top-flight solo piper and pipe-major of the Grade 2 Lomond & Clyde Pipe Band, Wilton is a former winner of the adult World Highland Dancing Championship several times. He confirmed his intention to remain with the band, which he took over last year.