PM Justin Trudeau attending Maxville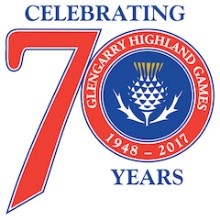 The most popular leader in the western world, or at least in  North America, Canadian Prime Minister Justin Trudeau, will join some of the greatest exponents piping and drumming at the 70th anniversary Glengarry Highland Games at Maxville, Ontario, on Friday, August 4th.
Trudeau's office only this week confirmed his attendance at the North American Championships, known casually by pipers and drummers simply as "Maxville." Trudeau will attend the Friday events, which, including the tattoo at night, typically draw more than 10,000 paying customers. The day includes a full slate of amateur solo piping and drumming competitions, as well as the professional the Piobaireachd Society Gold Medal (Canada) events.
+ Pipers primed for Maxville Gold Medal events
Trudeau has strong Scottish roots. His mother Margaret's maiden name was Sinclair by her Scottish-born father, and her son proudly wears the Sinclair tartan. Justin Trudeau's father, Pierre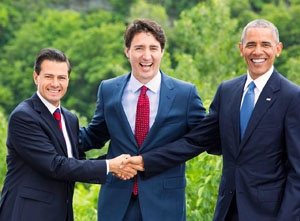 Elliott Trudeau, was Canada's prime minister for a collective 15 years, marking some of the country's most celebrated times on the world stage. Since becoming Prime Minister in 2015, the younger Trudeau has achieved rock-star status in the global political world.
Due mainly to the World Pipe Band Championships in Glasgow being scheduled only a week later, and bands wanting to get a contest or two in at North Berwick and/or Bridge of Allan, band entries at Maxville are down to 39, about 20 fewer than have typically entered the Glengarry Highland Games in recent years. Entries to solo competitions remain strong, with more than 200 pipers and drummers scheduled to compete in dozens of separate events across every grade.
The Grade 1 band competition that determines the North American Pipe Band Champion will see only the Toronto Police perform, as opposed to the usual four or five entries. Grade 2 is also down from the usual 10 or more bands, with only six entered.
Famed Canadian piper Bill Livingstone will be the Glengarry Highland Games' Guest of Honour during the weekend. Livingstone hold numerous band and solo piping records at Maxville over the course of his 60-plus years of competing at the games.
+ Livingstone to be Guest of Honour at Maxville
The Glengarry Highland Games are by far the biggest competition by number of events and entries in the piping and drumming world, and routinely attract upward of 50,000 to the tiny eastern Ontario village over the two days.
Stay tuned to pipes|drums for results from Maxville as they become available.