Police Scotland Fife win Bridge of Allan in final World's tune-up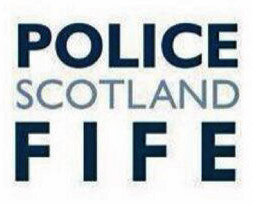 Bridge of Allan, Scotland – August 12, 2023 – In one of the last small contests before the World Championships, Police Scotland Fife beat Police Scotland & Federation in a two-band Grade 1 contest. No bands entered the Grade 2 event, which was won by the Juvenile George Watson's College playing against the Grade 3 Denny & Dunipace Association.
Only a few years ago, Bridge of Allan Some was populated by many Grade 1 and Grade 2 bands, but competing at any more than a few non-major competitions has fallen out of favour for most top-grade UK bands, and some opted to compete at North Berwick.
Grade 1
1st Police Scotland Fife (1,1,1,1)
2nd Police Scotland & Federation (2,2,2,2)
Judges: Ross Walker, Jim Semple (piping); Gordon Brown (drumming); Gordon Lawrie (ensemble)
Grade 2
1st George Watson's College (Juvenile) (1,1,1,1)
2nd Denny & Dunipace Association (Gr3) (2,2,2,2)
Judges: Ross Walker, Jim Semple (piping); Gordon Brown (drumming); Gordon Lawrie (ensemble)
Grade 3
1st Denny & Dunipace Association
Judges: Ross Walker, Jim Semple (piping); Gordon Brown (drumming); Gordon Lawrie (ensemble)
Grade 4A
1st Scots College (Sydney, Australia) (Novice A) (2,2,4,1) (ens.pref.)
2nd High School of Dundee (Novice A) (1,1,5,9
3rd Royal Burgh of Stirling (3,3,1,4)
4th Camelon & District (4,4,2,3)
5th North Lanarkshire Schools (NoviceA) (5,6,3,6)
6th Penicuik & District (6,5,6,7)
7th Stirling & District Schools (Novice A) (7,7,7,6)
Judges: Ross Walker, Jim Semple (piping); Gordon Brown (drumming); Gordon Lawrie (ensemble)
Grade 4B
1st Oban High School (Novice B) (1,1,6,3)
2nd Lochgelly High School (Novice B) (4,3,4,1)
3rd Fraserburgh Royal British Legion (2,2,12,2)
4th Barrhead & District (3,4,9,4)
5th Burntisland & District (Novice B) (7,7,5,5)
6th St. John's College (Zimbabwe) (Novice B) (10,10,1,6)
7th Lochgelly High School Junior (Novice B) (5,5,10,8)
8th Royal Air Force of Oman (6,6,8,10)
9th Royal Army of Oman (8,9,2,11)
10th Scots College (Sydney, Australia) (Novice B) (9,8,3,12)
11th Greyfriars (12,12,7,7)
12th Dumbarton & District (11,11,13,9)
13th City of St. Andrew's (15,13,11,15)
14th Stirling & District Schools Junior (Novice B) (14,14,14,13)
15th Scots College Old Boys (Sydney, Australia) (13,15,15,14)
Judges: Ross Walker, Jim Semple (piping); Gordon Brown (drumming); Gordon Lawrie (ensemble)
Juvenile
1st George Watson's College (1,1,1,1)
2nd North Lanarkshire Schools (Novice A) (2,2,2,2)
3rd Stirling & District Schools (Novice A) (3,3,3,3)
Judges: Ross Walker, Jim Semple (piping); Gordon Brown (drumming); Gordon Lawrie (ensemble)