Ready, steady, go! UK bands keyed up for season openers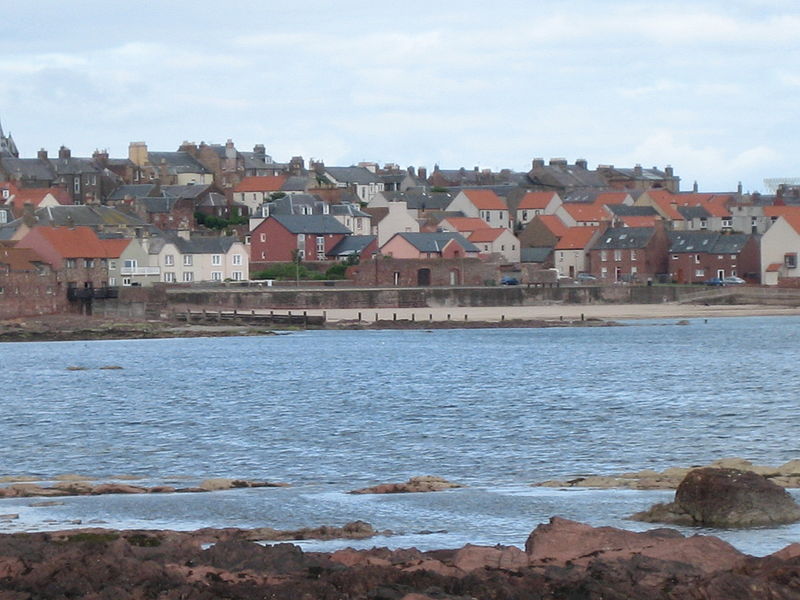 The May 11-12 weekend will see the traditional start of the outdoor RSPBA season, with now fewer than five events dotting Scotland and Northern Ireland in advance of the British Championships at Paisley, Scotland, on May 18.
Most UK-based Grade 1 and 2 bands will make at least one appearance at either Dunbar, Northern Ireland, Banchory, Dundee or Gourock.
On Saturday, the east coast village of Dunbar will stage a three-band Grade 1 event, with
Peoples Ford-Boghall & Bathgate Caledonia and Police Fife Scotland being joined by Grade 2 Royal Burgh of Stirling.
In Ards, Northern Ireland, the County Down Championships will see a two-band Grade 1 event, Police Service of Northern Ireland going against 2018 World Champions Field Marshal Montgomery.
Sunday will be all action across Scotland. Gourock, on Scotland's west coast, will enjoy a healthy Grade 1 entry. Six bands are entered, the Grade 2 Royal Burgh of Annan is playing up against the Glasgow Police, Glasgow Skye Association, Johnstone, Peoples Ford-Boghall & Bathgate Caledonia, ScottishPower and Shotts & Dykehead Caledonia.
Gourock will be the first for Shotts under new pipe-major Emmett Conway, who returned to the UK after leading the Grade 1 New Zealand Police for four years, replacing 2015 World Champion-winning pipe-major Ryan Canning.
Near Aberdeen, partly due to last year's demotion of Buchan Peterson to Grade 2, the Banchory Highland Games has not attracted any Grade 1 bands, but the event will mark the debut of the newly formed Highland Granite, going straight into Grade 2 with former Buchan Peterson pipe-major Scott Oliphant in charge. Portliethen & District will also make their first foray into the penultimate grade, after being moved up from Grade 3A in the off-season.
At the Dundee City competition, many ears will be on the local Grade 2 MacKenzie Caledonian, making their first outing under Pipe-Major David Wilton. The band was informed by the RSPBA in the spring that it had been moved to Grade 1, but, following an appeal, was allowed to stay in Grade 2 with the caveat that it will be monitored closely throughout the season.
Presumably, if MacKenzie are deemed to meet the standard, they will be moved to Grade 1 mid-season, although the top bands in Grade 2 are generally at least as good as bands in Grade 1 that regularly make up the bottom of the results, and vice versa.
MacKenzie will join City of Discovery, their crosstown Grade 2 rivals, in the Grade 1 event at Dundee, but there are no certified Grade 1 bands entered.
Keeping their powder dry in Grade 1 until the British Championships are perennial World's contenders Inveraray & District and Lomond & Clyde, under the leadership of new pipe-major Don Bradford, who replaced David Wilton, and new lead-drummer Adrian Hoy.
Winners of both the 2018 UK and Scottish Championships St. Laurence O'Toole of Dublin will also save their travel funds and wait until the British to make their 2019 season debut.
Attendance at the contests depend greatly on the UK's unpredictable spring weather. Coastal locations have been known to see horrific conditions for outdoorsmen, let alone pipe bands playing ultra-sensitive musical instruments while wearing 10 pounds of wool.
---
Related articles

RSPBA upholds appeal, but Grade 2 band told to get another medley ready
April 14, 2019
---

Mac-Cal appealing sudden upgrade attempt by RSPBA
April 6, 2019
---

Bradford and Corkin new leaders for Lomond & Clyde
September 26, 2018
---

Emmett Conway appointed ninth pipe-major in history of Shotts
September 7, 2018
---

RSPBA announces regradings – now four fewer Grade 1 bands
September 22, 2018