RSPBA upholds appeal, but Grade 2 band told to get another medley ready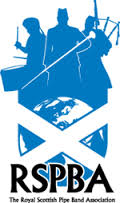 Dundee, Scotland's MacKenzie Caledonian will remain in Grade 2, as the Royal Scottish Pipe Band Association's Music Board granted the band's appeal after the association elevated them to Grade 1 in Late March.
The decision was reportedly made at the RSPBA's Music Board meeting of April 13. But, according to sources, the band has been told to "get another medley ready" in case they play too well for Grade 2, necessitating a mid-season move to Grade 1.
In the UK, Grade 2 bands submit one medley and two MSRs, and Grade 1 requires two of each. The band would potentially have to augment its existing medley, as the Grade 2 requirement is 4-6 minutes, and Grade 1 is 5-7 minutes.
With the UK outdoor contest season only a few weeks from starting, a band suddenly having to choose, arrange, score, finalize, memorize and perfect new competition repertoire would be a significant distraction.
As with all competitors, the band remaining in their grade will depend on how well they perform during the year. It is within the RSPBA's rules to regrade a band mid-season if the band is clearly playing at another grade level, either higher or lower, but regradings are rare, and, when they happen, are generally going to be within a grade. For example, a band might be moved from Grade 3A to Grade 3B, with performance requirements the same.
The RSPBA had apparently based its initial upgrade decision on the band adding as many as nine players with Grade 1 competition experience, including new pipe-major David Wilton, who came over from Grade 1 Lomond & Clyde in September 2018. Many of the transferred personnel are reportedly mid-section players.
The RSPBA will allegedly send representatives to MacKenzie band practices to assess whether the band is playing at a Grade 1 level.
It is acknowledged and accepted that, between every grade, the best bands in one grade are playing at least to the standard of the higher grade's lesser bands, and vice versa.
Sources from within the RSPBA spoke on condition of anonymity. No representatives from MacKenzie Caledonia responded to a request for comment on the record.
While achieving Grade 1 status is a goal for Grade 2 bands, doing so mid-season might be undesirable.
Said one insider: "The message seems to be, play well, but not too well."
---
Related coverage

Mac-Cal appealing sudden upgrade attempt by RSPBA
April 6, 2019
---

Just a dozen in for Grade 1 at British
April 12, 2019
---

Wilton, Graham new Mac-Cal leaders
September 29, 2018
---

RSPBA announces regradings – now four fewer Grade 1 bands
September 22, 2018
---

Editorial: Regarding regrading
September 19, 2016