Return of the world's most creative and fun solo piping competition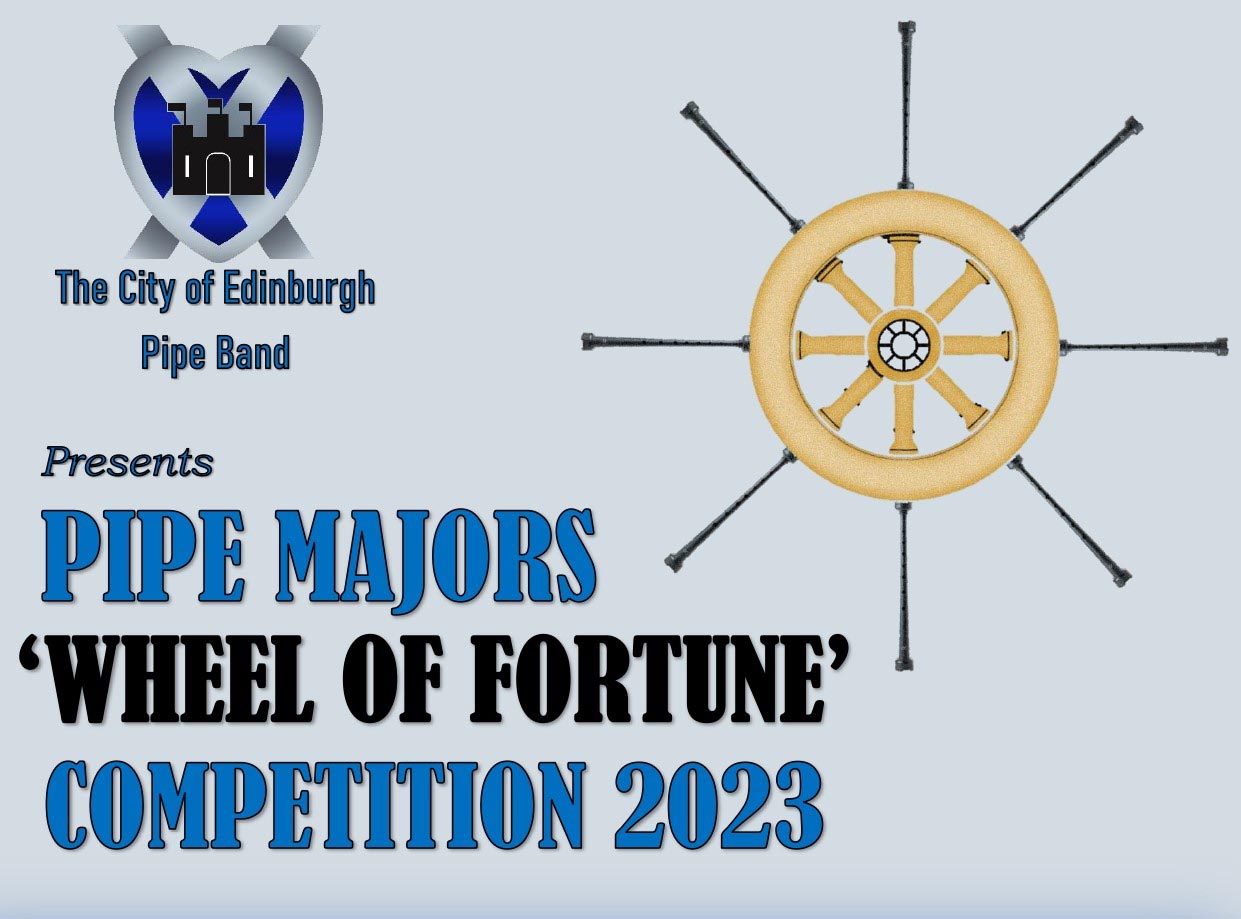 After a long five-year wait, the Grade 2 City of Edinburgh Pipe Band's Pipe-Major's Wheel of Fortune Invitational Solo Piping Competition is back on April 29th at the Danderhall Miners' Club near Edinburgh with as much fun and creativity as ever.
First held in 2006, the contest requires eight top-tier solo pipers with certain ability to entertain as well as play with technical precision to play an MSR and then spin the Golden Chanter on a wheel to determine what they'll have to play in their medley with several tune categories:
A composition by P-M Donald MacLeod MBE
A 4/4 march
A Gaelic or Irish air
A tune composed by Gordon Duncan
A tune by G.S McLennan
A hornpipe
A 9/8 march
A tune the spinning piper composed
The ground of a piobaireachd
A polka
Two Irish jigs
Two Irish reels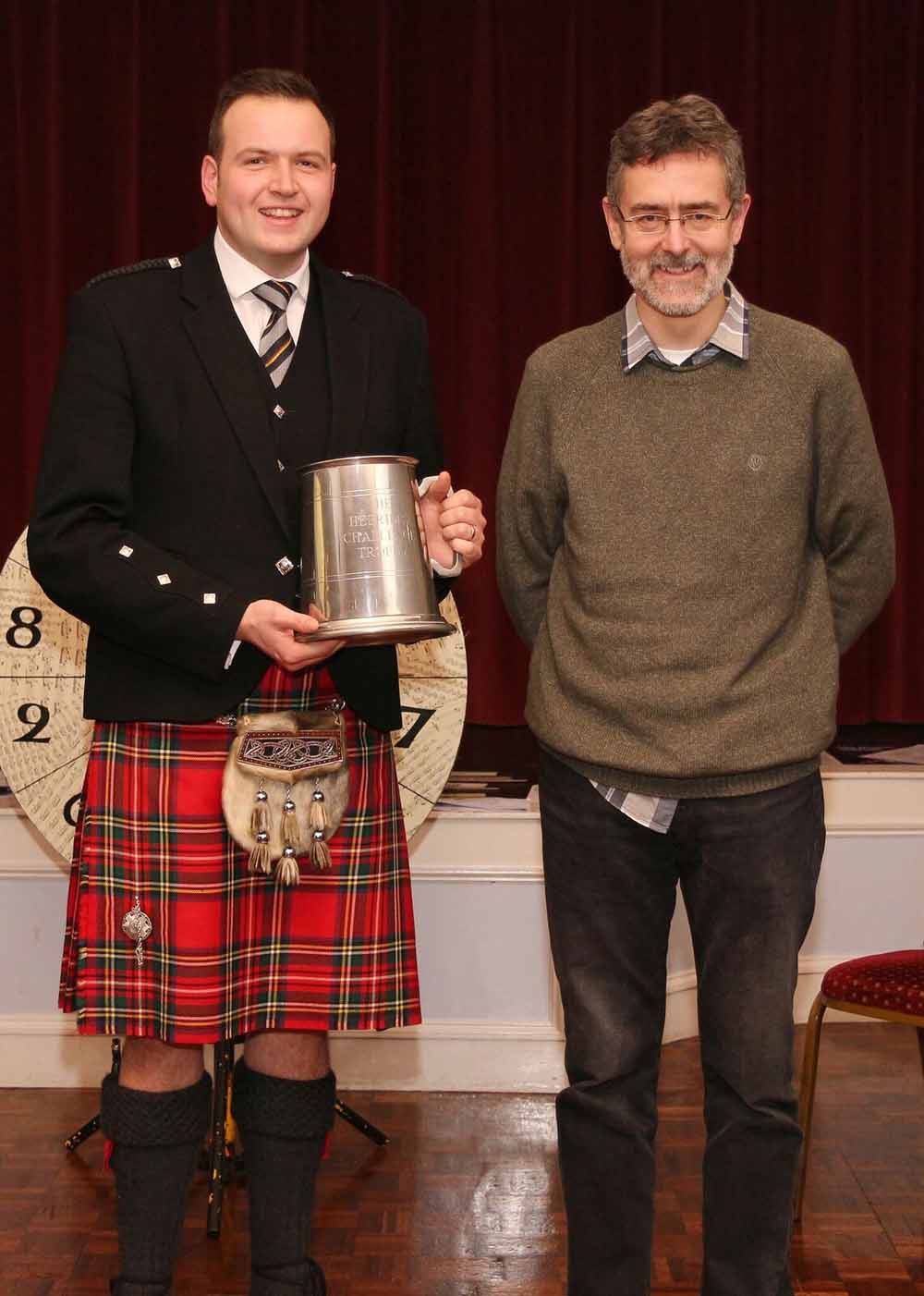 There's also a Joker that each player can use at any time to remove one of the categories before spinning. They then spin the Golden Chanter provide an alternative. Once the spins are done, pipers can stick in the various mandatory tunes, along with a maximum of three tunes of their choice, in any order they like as part of their medley.
Perhaps the best part is that competitors are invited to tell a joke at the end of their performance, with the best joke determined by an audience vote.
Competing will be:
John Dew, Edinburgh
Cameron Drummond, Edinburgh
Kyle Howie, Perth, Scotland
Brian Lamond, Dunfermline, Scotland
Ross Miller, Linlithgow, Scotland
John Mulhearn, Glasgow
Jonathon Simpson, Bo'ness, Scotland
Craig Sutherland, Perth, Scotland
The overall winner receives, among other things, a very large engraved pewter beer tankard.
The event was last won in 2017 by Ben Duncan of Edinburgh. Lamond won the event in 2006 and 2015, and Stuart Liddell of Inveraray, Scotland, holds the record of three wins — 2008, 2009, and 2013.
Gary West will be the master of ceremonies and the event is judged by two folks respected for their "ability, experience and dedication to piping," and one anonymous audience member.
City of Edinburgh celebrated its 75th anniversary in 2022. The band evolved from Grade 1 Woolmet & Danderhall, which was one of Scotland's famed colliery-sponsored bands that included Bowhill, Dysart & Dundonald, Polkemmet and many others. Shotts & Dykehead Caledonia, which of course continues today, was originally sponsored by the local Shotts Colliery.