Rob Roy assumes move to Grade 2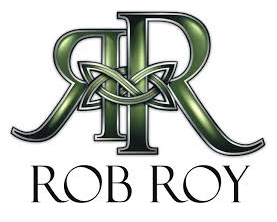 Despite finishing eighth overall in the Grade 3B Final at the World Pipe Band Championships, the Rob Roy Pipe Band of Kingston, Ontario, plans to ride its undefeated season at home to a jump to Grade 2, as well as the launch of a new Grade 4 feeder band.
The band's home association, the Pipers & Pipe Band Society of Ontario, has not yet met to review gradings for 2017, and the organization's Music Committee Chair, Glenna Mackay-Johnstone, would not comment on the matter before her group convened.
"Rob Roy had a terrific season in 2016," said Scott Bell, pipe-major of Rob Roy. "We were fortunate to win Champion Supreme in Ontario and were able to capture the North American Championship in Maxville against some very strong bands. We feel that the band will be best served by a move to Grade 2, where we will work hard to meet the challenges of the new grade. This move will coincide with us starting a Grade 4 band. The organization also has a Grade 5 developmental band that will continue to operate. These plans are, of course, all subject to approval by the Grading Committee of the PPBSO."
Notwithstanding the band's finish out of the prize-list in Grade 3B at the World's, Rob Roy placed ahead of both the winners at the World's of Grade 3A (Worcester Kiltie at Maxville, Ontario) and Grade 3B (Perth Metro at Bridge of Allan) and won Grade 3 against 13 bands at the North American Championships.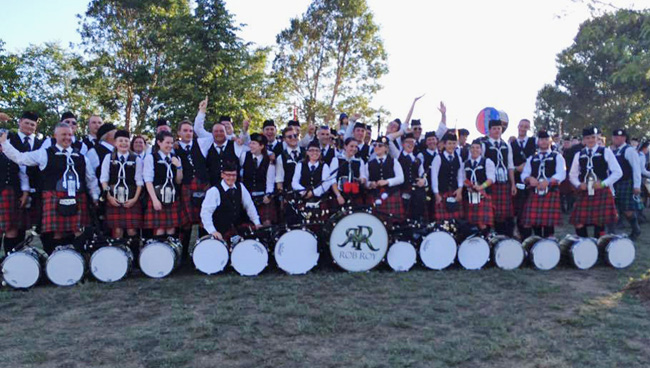 "Having listened to the standard of 3B against 3A against Grade 2, the jump from 3B to Grade 2 would be a quantum leap in playing standards, not to mention the difference in playing requirements," said an RSPBA source, who spoke on condition of anonymity due to the association prohibiting officials from commenting to any media without advance approval. "It would be wrong to stifle ambition. Good luck to Rob Roy and I look forward to hearing them."
The PPBSO requires Grade 2 bands to submit two MSRs and one four-to-seven-minute medley. Grade 3 calls for one MSR and one three-to-six-minute medley. The RSPBA has almost the same requirements, except Grade 2 and Grade 3 demand medleys with a maximum of six and five minutes, respectively.
In general, competitors that express a desire or intention to compete in a different grade are re-graded by their association unless the new grading standard is not met or exceeded.
The Rob Roy band posted an announcement on social media regarding their intention to compete in Grade 2 in 2017, encouraging pipers and drummers interested in joining the band to contact them.
"The evaluation process for band upgrades has not yet started," said PPBSO President Chris Buchanan. "As with any band, the Music Committee will evaluate the band's performance and results over the summer. The Music Committee will then make its recommendations to the [PPBSO's board of directors] for final approval. Given all of that, I can't comment on a band's possible grade change until the process has been completed."
If the upgrade is approved, and assuming there are no grading changes to existing bands, the move would bring the number of Grade 2 PPBSO-member bands to at least three, with 400 Squadron and Paris-Port Dover already in the category.