RSPBA quietly restores judging family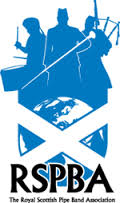 The RSPBA's rule enacted that disallows judges adjudicating bands with direct family members was quietly scrapped in late 2016 after being tried at the organization's five major championships for only one season.
+ RSPBA adjudicators can no longer judge family in finals
As with the original rule, the overturning was reportedly made by the RSPBA's Adjudicators Panel Management Group and then presented at the adjudicators' annual general meeting in November. In 2015 the rule was debated and passed unanimously at the Judges' AGM.
Until now, the rescinding of the rule has never been communicated to the RSPBA membership.
The policy affected only about 10 RSPBA adjudicators with immediate family members in competing bands, including Tom Brown, Jim Campbell, David Barnes, Terry Lee, Ciaran Mordaunt, John Nevans, Gordon Parkes, Winston Pollock and George Wilson.
An RSPBA member with knowledge of the situation, who spoke on condition that his/her name not be used, said, "The Adjudicators Panel Management Group does not have the authority to change any rulings. It was decided at the Judges' AGM. The amendment to delete the family members rule was led by Gordon Parkes and Jim Campbell, both with family connections . . . They spoke at length stating that there was no evidence of any 'family member' favouritism or influencing on final results. They seemed offended that there might be a tacit suggestion that they couldn't be trusted to judge fairly.
"Several judges abstained from the vote. It was discussed for about 10-15 minutes, then the proposal was voted on and received a majority vote in favour of the amendment. The RSPBA Board of Directors accepted the outcome from the Judges' AGM. The general RSPBA band membership were not consulted. Many bands still don't know as nothing was published on the website or sent to any branches by the RSPBA."
Gordon Parkes is the brother of Field Marshal Montgomery Pipe-Major Richard Parkes. Jim Campbell has sons competing with the . . .