Scots Trad Music Awards band of the year goes to Shotts
Shotts & Dykehead Caledonia capped off a year for the ages after being announced the winner of the Scottish Pipe Band of the Year category at the 13th annual Scots Trad Music Awards at a gala evening event at the Caird Hall in Dundee, Scotland, December 5th. The Grade 1 band won the public vote after being nominated along with the Grade 2 Johnstone Pipe Band.
Both bands won their grades at this year's World Pipe Band Championships.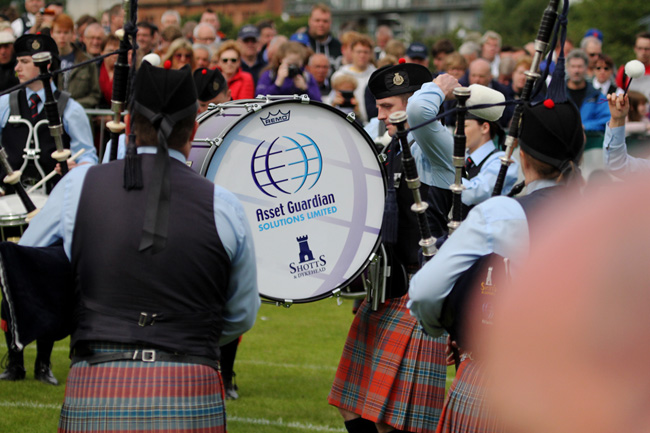 The evening was a triumph for Highland piping, with Ross Ainslie winning the Composer of the Year award, against Marie Fielding, Peter Morrison, Rachel Walker, Sarah Hayes and Sorren Maclean. In addition to Highland pipes, Ainslie plays Border pipes and whistle and is a member of the popular Treacherous Orchestra band.
The opening concert by GRIT at the 2015 Celtic Connections festival in Glasgow was named Event of the Year, a category that has in the past been awarded to Piping Live! Glasgow International Festival of Piping, but it and the World Pipe Band Championships, also a frequent nominee, were not nominated for a 2015 Scots Trad Music Award.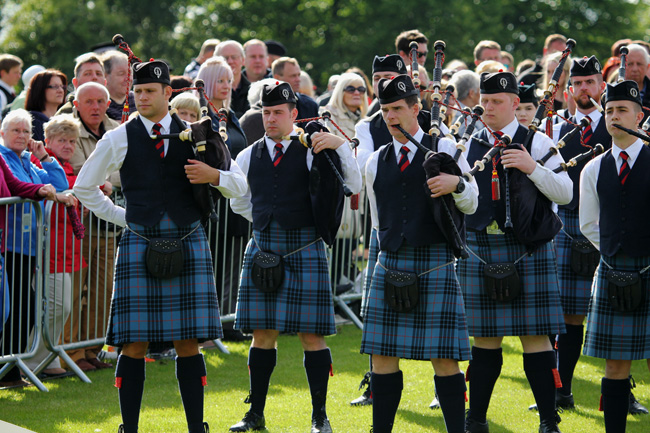 The multiple Clasp-winner Murray Henderson performed with piper John Mulhearn's Big Music Society at the gala.
Shotts & Dykehead's year was highlighted by the two awards, and was further marked by the controversial departure of Leading-Drummer Jim Kilpatrick and subsequent changes in leaders to its drum section, with the band ultimately appointing Andrew Lawson to the post.
The Scots Trad Music Award's aim is "to highlight Scotland's wonderful traditional music in all its forms and to create a high profile opportunity which will bring the music and music industry into the spotlight of media & public attention."