Sweet 16 tapped for Pipe Idol

Australia, Canada, Germany, New Zealand, Northern Ireland and, of course, Scotland will be represented in this year's Pipe Idol competition for pipers 21 and younger at the 2017 Piping Live! Glasgow International Piping Festival.
Held in four rounds, with the winner of each round going on the compete in a Grand Final, Pipe Idol is seen as an important stepping stone for solo pipers working to make it big on the world stage.
Each competitor has to perform an MSR, a Hornpipe & Jig and a Medley no longer than five minutes. The heats are held at the Street Café outside of the National Piping Centre and are free to attend. A group of "secret" judges are scattered in the audience, and these adjudicators collectively come up with a winner.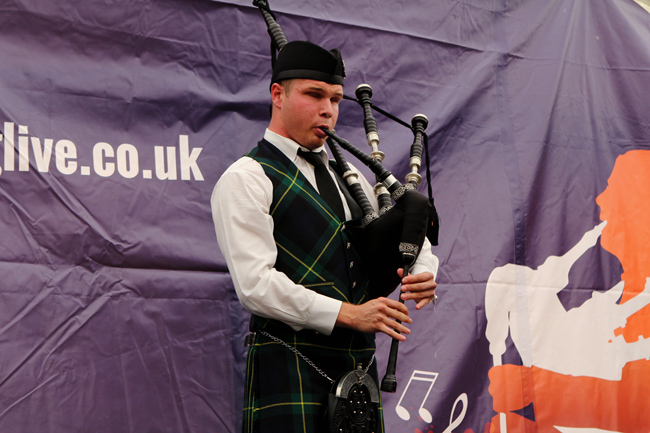 2017 Pipe Idol competitors and schedule:
Heat 1 – 3:30 pm, Monday, August 7th
Bobby Allen (Scotland)
Josh Chandler (Australia)
John Dew (Scotland)
Brodie Watson-Massey (Scotland)
Heat 2 – 3:30 pm, Tuesday, August 8th
Alastair Donaghy (Northern Ireland)
Timothy Dudley (New Zealand)
Finlay Frame (Scotland)
Robbie MacIsaac (Scotland)
Heat 3 – 3:30 pm, Wednesday, August 9th
Ryan Cupples-Menendez (Northern Ireland)
Craig Davidson (Scotland)
Christopher Happs (Scotland)
Lewis MacDonald (New Zealand)
Heat 4 – noon, Thursday, August 10th
James Dyson (Canada)
Kian Johnstone (Germany)
Ally MacLean (Scotland)
Lewis Russell (Scotland)
The Grand Final, will be at 5 pm, Thursday, August 10th, in the Strathclyde Suite of the Glasgow Royal Concert Hall. Regular-priced tickets are £10, and available from the Piping Live! online box office.
Previous winners of Pipe Idol include Callum Craib (2016), Scott Barrie (2015), Calum Brown (2014), Angus J. MacColl (2013), Connor Sinclair (2012), and Sarah Muir (2011).