There is now only one College of Piping . . . and it's in Canada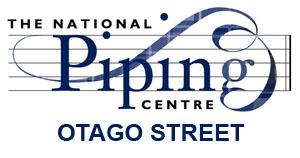 The Glasgow College of Piping is officially no more. The organization, located on Otago Street and co-founded in 1944 by Seumas MacNeill and Thomas Pearston, was acquired by the National Piping Centre in March of this year. At that time, indications were that the College of Piping name would eventually evaporate in Scotland, and, as of May 1st officially became "The National Piping Centre – Otago Street."
+ Glasgow College and Piping Centre merge
The only College of Piping is now in Summerside, Prince Edward Island, Canada, officially the College of Piping of Celtic Performing Arts. That organization was started in 1990 with the late Scott MacAulay as its first director, and today continues to be under the directorship of world-class solo piper James MacHattie.
+ Hundreds turn out for Scott MacAulay tribute
According to a spokesperson for the National Piping Centre, the Piping Times monthly digest will continue under that name. The publication has continued to operate since its inception in 1947. MacNeill was its first editor, and continued in the role until his death in 1996, when control of the publication and the organization was taken by Robert Wallace who remained on a contract for 15 years until his abrupt resignation in 2014.
+ Glasgow College of Piping left in the lurch with resignation of principal
The National Piping Centre also publishes Piping Today, a quarterly print magazine that features news of the organization and highlights of its education and training programs for young pipers.
Before its acquisition, the College of Piping last year dealt with a series of embarrassing issues, including two awkward apologies to Wallace over a perceived slight in the organization's satirical blog, and a different apology issued to former College teacher Barry Donaldson.
MacNeill was reportedly miffed when MacAulay recognized the potential power of the Internet, and secured www.collegeofpiping.com as the website address for the Summerside organization.
MacNeill was named to pipes|drums' list of the 20 Greatest Pipers in History.
+ The Greatest 20 Pipers in History