Third Swinton Open goes to Carlisle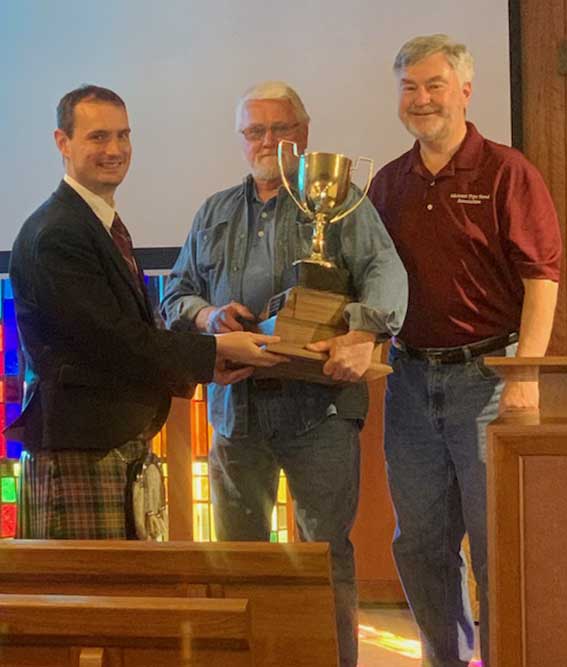 Park Ridge, Illinois – May 4, 2019 – Andrew Carlsisle of Pittsburgh was the overall winner of the third annual Pipe-Major Ian Swinton Open Piping Championship, named after the founder and long-time leader of the Midlothian Scottish Pipe Band of Chicago. Carlsile captured the overall award with a first in the MSR and a second in the piobaireachd, edging Nick Hudson of Houston, who won the piobaireachd, but took third in the MSR.
Piobaireachd
1st Nick Hudson, Houston "The Earl of Seaforth's Salute"
2nd Andrew Carlisle, Pittsburgh, "The End of the Great Bridge"
3rd Teddy Krogh, Anchorage, Alaska, "Lachlan MacNeill Campbell of Kintarbert's Fancy"
4th Derek Midgley, New Jersey, "The Battle of Bealach nam Brog"
MSR
1st Andrew Carlisle, "Pipe'Major George Ross's Farewell to the Black Watch," "Inveraray Castle," "The Grey Bob"
2nd Derek Midgley, "The Clan MacColl," "Bob of Fettercairn," "Miss Proud"
3rd Nick Hudson, "Arthur Bignold of Loch Rosque," "The Piper's Bonnet," Mrs. MacPherson of Inveran"
4th Andrew Lewis, St. Paul, Minnesota, "David Ross," "Susan MacLeod," "The Cockerel in the Creel"
Also competing: Brad Davidson, Ontario; Kenneth Liechti and Jack Williamson, Topeka, Kansas.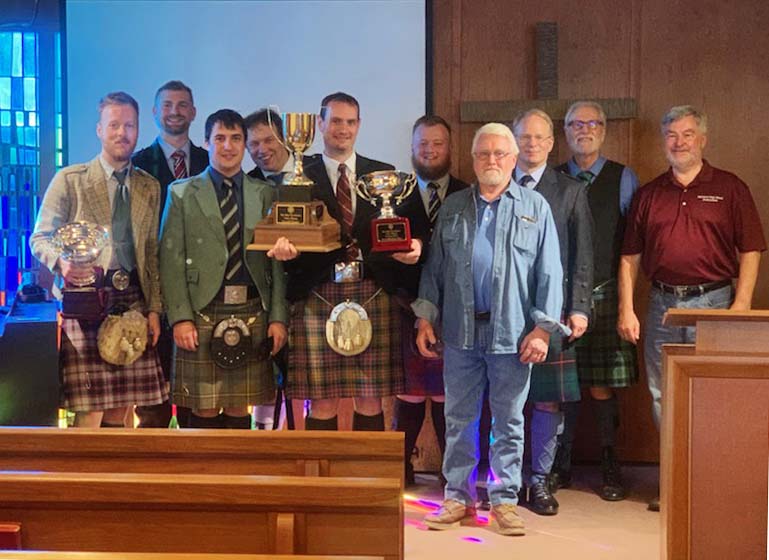 Michael Grey and Jim Stack judged both events.
---
Related articles

Krogh flies high at MWPBA P-M Ian Swinton Open
April 22, 2018
---

Lewis wins first Swinton Open
April 4, 2017
---

MWPBA honours American living legend with event
January 4, 2017
---

Swinton retires after 34 years with Midlothian
November 30, 2008