Inverness day 2: Johnston wins Clasp; Hudson takes B MSR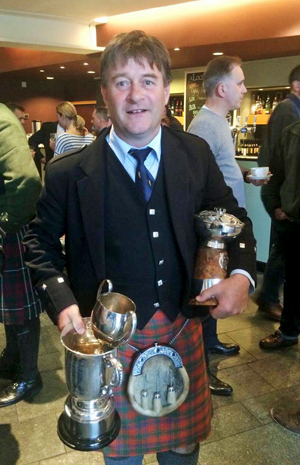 Inverness, Scotland – September 2, 2016 – The second day of the Northern Meeting at Eden Court Theatre saw Finlay Johnston of Glasgow win the Clasp for previous winners of a Highland Society of London Gold Medal, in his first attempt at the prize following his win of the Inverness Gold Medal in 2015. Johnston earns an invitation to the 2016 Glenfiddich Championships for his success.
Angus J. MacColl was the winner of the Northern Meeting Quaich for overall success in the top grade events. The Clasp competition finished around 3 pm and remaining prizes were announced at a ceremony beginning at 5.
Nick Hudson of Pittsburgh won the B-Grade MSR, and Angus D. MacColl of Oban, Scotland, won the Premier & A-Grade Hornpipe & Jig event.
Connor Sinclair of Crieff, Scotland, was the winner of the Sandy Grant Gordon Challenge Quaich for overall B-Grade event success, winning the Silver Medal and placing second in the B-Grade MSR.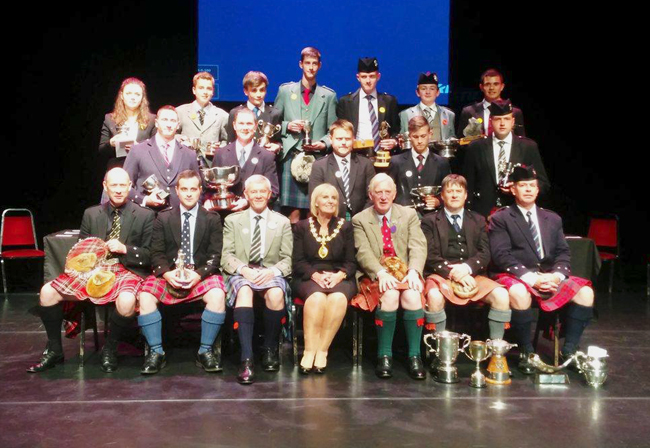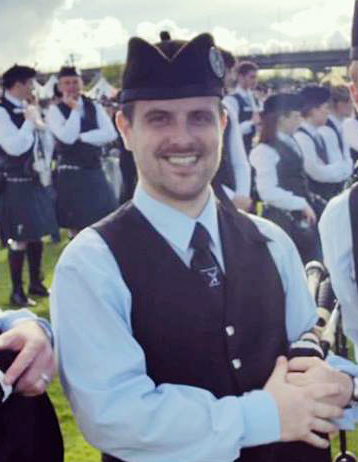 Clasp (22 entered)
1st Finlay Johnston, "Lament for Hugh"
2nd Iain Speirs, Edinburgh, "The Earl of Ross's March"
3rd Jack Lee, Surrey British Columbia, "A Son's Salute to His Parents"
4th Stuart Liddell, Inveraray, Scotland, "Lament for Hugh"
5th Angus J. MacColl, Benderloch, Scotland, "The Bells of Perth"
Judges: Malcolm McRae, Stuart Samson, Andrew Wright
B-Grade MSR (33 entered)
1st Nick Hudson, Pittsburgh
2nd Connor Sinclair, Crieff, Scotland
3rd Dan Lyden, Maryland
4th Ursa Beckford, Maine
5th Andrew Hall, London
Judges: Barry Donaldson, Iain MacFadyen, Archie McLean
Premier & A-Grade Hornpipe & Jig (43 entered)
1st Angus D. MacColl
2nd Alex Gandy, Dartmouth, Nova Scotia
3rd Alasdair Henderson, Dunoon, Scotland
4th Ian K. MacDonald, Whitby, Ontario
5th Jenny Hazzard, Edinburgh
Judges: Iain MacLellan, Iain Morrison, Bob Worrall
B-Grade Hornpipe & Jig (32 entered)
1st Ben Duncan, Crieff, Scotland
2nd Callum Watson, Lasswade, Scotland
3rd Matt Wilson
4th Stuart Easton, New Zealand
5th Nick Hudson
Judges: Ian Duncan, John Wilson
In the Under-18 Junior events, Donald Stewart was the overall winner.
Junior
Under-18
Piobaireachd
1st Archie Drennan
2nd Donald Stewart
3rd Eoghainn Peutan
4th Jordan Ednie
MSR
1st Harry McLachlan
2nd Donald Stewart
3rd Angus MacPhee
4th Rona Nicolson
Under-15
Piobaireachd
1st Finlay Cameron
2nd Brodie Watson-Massie
3rd Andrew Ferguson
4th Christopher Happ
MSR
1st Brodie Watson-Massie
2nd Andrew Ferguson
3rd Finlay Cameron
4th Christopher Happ