Toronto Knockout videos: the prizewinners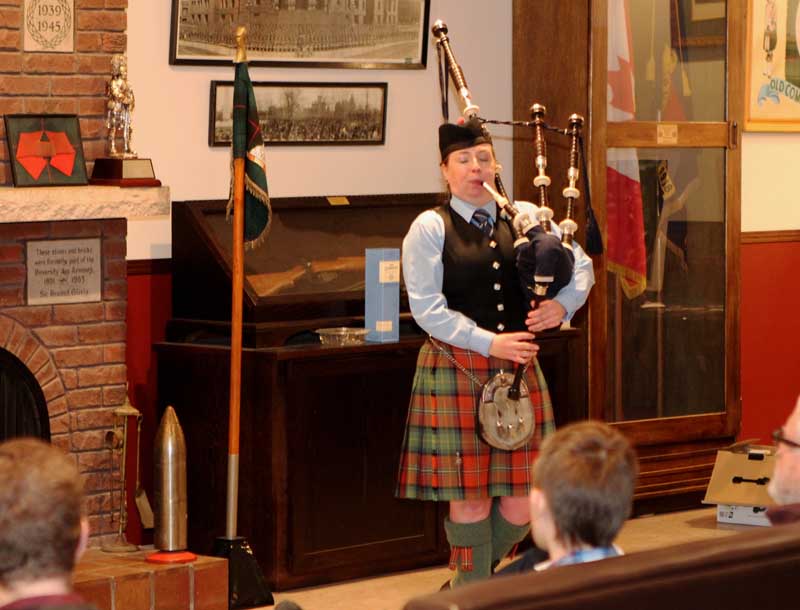 pipes|drums brings you the three prize-winners of the 2019 Toronto Professional Piping Knockout, held on March 2, 2019, at the Officers' Mess at Moss Park Armoury in downtown Toronto.
The competition was won by Andrea Boyd of Toronto. Six contestants qualified to play in the final, which called for a four-to-six-minute medley of music of each piper's choosing. The event was judged by Callum Beaumont of Linlithigow, Scotland.
Second-prize went to Ian K. MacDonald, Whitby, Ontario, and third to Sean McKeown, Toronto. Also competing were Tyler Bridge, Guelph, Ontario; Laureano Thomas-Sanchez, Cleveland; and Dylan Whittemore, Kitchener, Ontario.
These public performances were captured with the permission of the pipers. pipes|drums provided each with a monetary payment for their work.
The publication is nonprofit, and all proceeds from advertising and subscriptions go to the upkeep of the online magazine, remunerations like these, and, when possible, contributions to other worthy nonprofit piping and drumming causes.
Thank you for subscribing and, if you are not yet a subscriber and would like to support the publication as well as enjoy all-access to the entire 6,000-plus article archive going back more than 15 years, please consider taking out a very inexpensive subscription so that we can keep quality content coming to you.
---
Related coverage

Andrea Boyd, Cam McKail win Toronto Knockout Pro trophies
March 2, 2019
---