Toronto Police begin lead-drummer recruitment as Stewart departs

The Grade 1 Toronto Police Pipe Band has started a search for a new lead-drummer after parting ways with Craig Stewart, who had held the post for the last four seasons.
"I respect that Craig has helped sustain the drum corps through the last few years, and put forth respectable performances in concert and competition," said Pipe-Major Sean McKeown. "I have asked him to be a part of the next chapter of the Toronto Police Pipe Band to help with a transition, but he will not be continuing on with the band. With that, we wish the best for him, and are thankful for his commitment to the band in recent years."
Stewart is one of Canada's foremost pipe band drummers, with a career that dates to the 1970s, including periods as lead-drummer with several Grade 1 bands in addition to the Toronto Police. He previously led drum sections with the Los Angeles Scots, Peel Regional Police and the now defunct Toronto & District, winning several North American Championships along the way.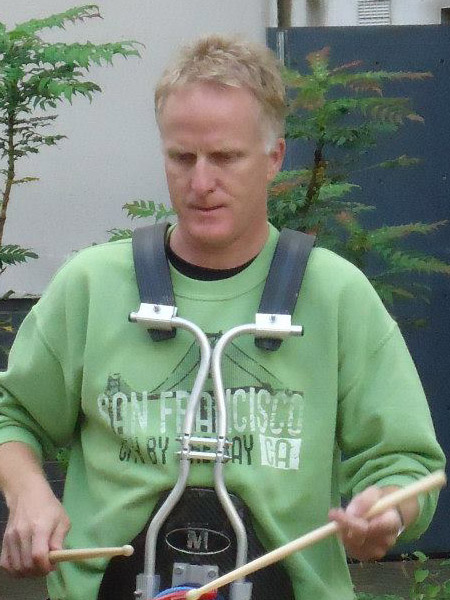 He joined the Toronto Police in 2014 after his role with the LA Scots.
+ Craig Stewart returns to Toronto Police as Leading-Drummer
"Craig Stewart has been instrumental in moving the band forward in a Grade 1 capacity and this organization will always have a place for his knowledge and experience," Pipe-Sergeant Ian K. MacDonald said. "The Grade 1 band has reached a pivotal point in its future . . . and I believe there is a talented, driven professional drummer who is passionate about teaching and leading a Grade 1 band in Ontario."
According to McKeown, his band is open to a new lead-drummer either from the Ontario area, or someone who is willing to move to Toronto.
The Grade 1 Toronto Police Pipe Band decided not to return to the World Pipe Band Championships this year, recognizing that it needed to focus on continuing to build up the band, and that its drum section was not yet up to standard. The group enjoyed a relatively successful season on the Ontario circuit, including a win in the MSR event at the North American Championships at Maxville, Ontario, in early August.
+ 2018 North American Champions: 78th Fraser Highlanders
The Toronto Police Pipe Band organization has a teaching success story, with a prize-winning Grade 3 band and its Ryan Russell Memorial Grade 4 teaching band.
"The Grade 1 band is looking to the future, with our development program in mind, for a passionate, and driven lead drummer, who shares our vision of growing the Toronto Police Pipe Band into a strong, and well-rounded band," McKeown said. "There is a lot of talent spread throughout the region, with some not playing at all currently. It is our hope that this call is a catalyst for bringing more of these players together, whether it is a local player who takes on the role, or someone currently outside of Ontario. I am open to unique and innovative approaches in how we plan for the time ahead, which will depend on the player chosen to lead."
McKeown added that interested candidates should contact him by email. He said that the band hopes to settle on its next lead-drummer by mid-September.