Triumph Street at the 1979 World's
In pipe band history, there might not be a more important date than August 12, 1979, in Nottingham, England.
On that day, two non-UK Grade 1 bands, both from British Columbia, Canada, finished in the top-six. Triumph Street and City of Victoria, both now sadly defunct, were fifth and sixth, respectively. City of Victoria was making their first attempt, while Triumph Street was back for the first time since testing their international mettle in 1976, when they competed at the World's in Hawick, Scotland.
Remarkably, even shockingly, in 1979 Triumph Street also won the drumming under Lead-Drummer Willie McErlean.
The pipe band world was changed forever and, 40 years on, the World Championships have grown to be a truly international event. With the rise of state-funded teaching of piping and drumming in Scottish schools, we could be at the start of a shift away from internationalism, with few exceptions, "foreign" bands clearly struggling to keep up with standards and numbers.
Allan Skalazub was a piper with Triumph Street throughout the 1970s and '80s. Under Pipe-Major Hal Senyk, the band grew from grass roots in 1971 to worldwide acclaim in less only seven years.
Few photos from Nottingham have surfaced, but Skalazub has kindly shared a few important snaps that he took and kept from the day.
Triumph Street was one of the first Grade 1 bands to welcome women into its ranks. Struggling for funds and putting almost all of its few financial resources into instruments and travel, the band competed for several years with mix-matched kilts and sporrans and bagcover-less, exposing "hide" pipe bags made by L&M of Nova Scotia.
Of note, women in the band were not subjected to wearing a neck-tied uniform, almost inviting spectators and judges to take note that all capable players, regardless of gender, belonged in the ranks.
Not only did the event bring an era of substantial international success, it was the last time, despite the name of the event, that the World's was held outside of Scotland.
We are grateful to Allan Skalazub for sharing more of photos from the glory days of Triumph Street and a momentous day for the pipe band world – August 12, 1979.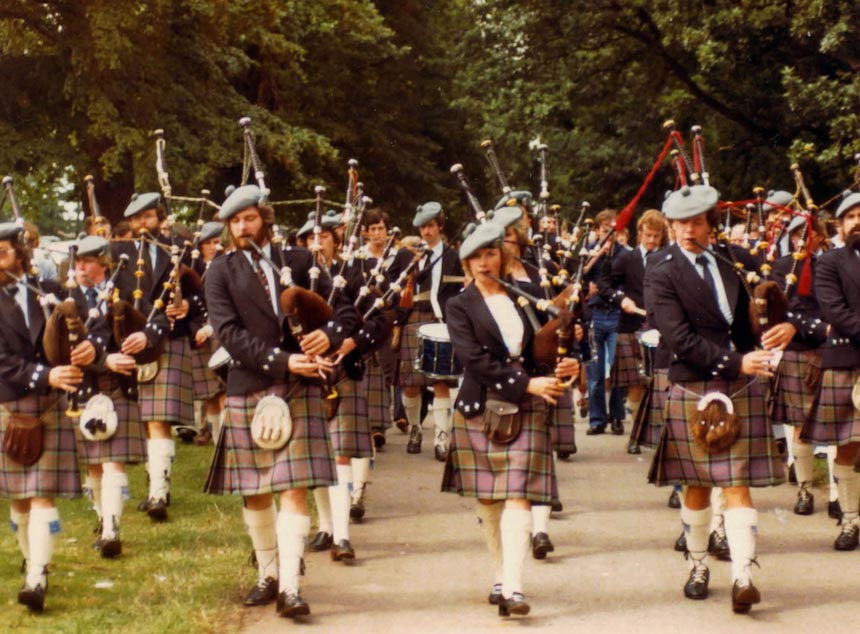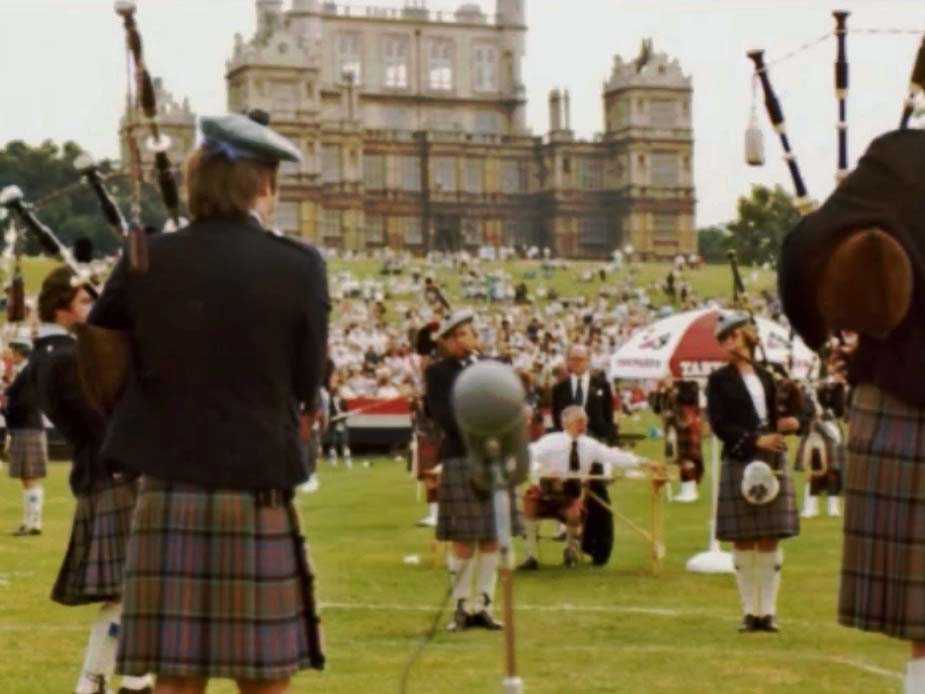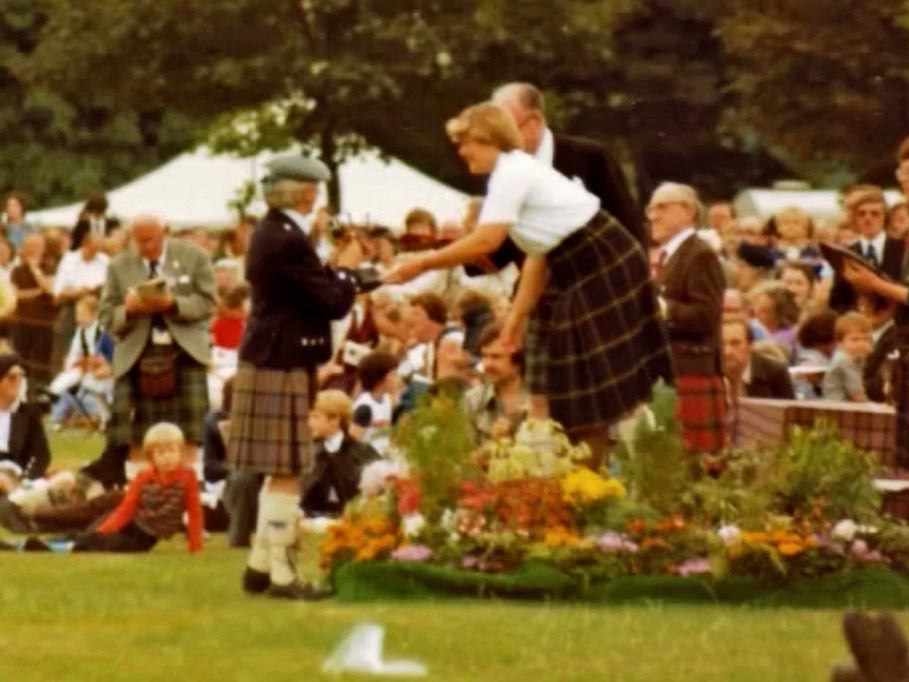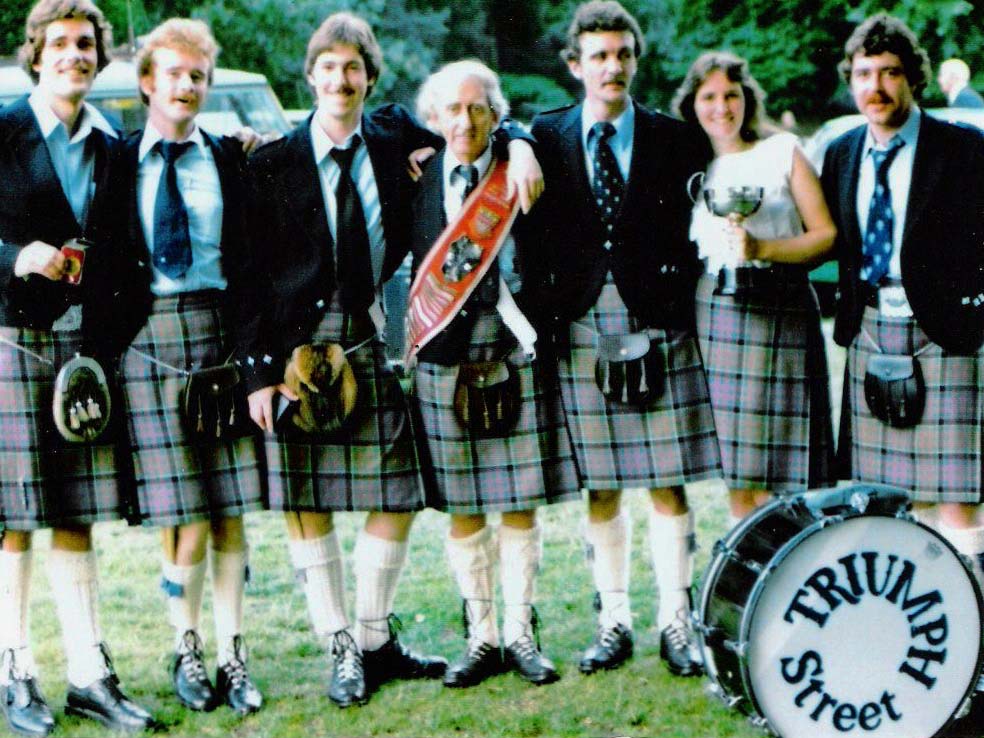 ---
Related articles

#TBT – a pipes|drums throwback pic
November 2, 2017
---

Dowco Triumph Street "ceases competitive operations"
September 16, 2018
---

Dowco Triumph Street takes un-fly-in tack for World's
October 15, 2015
---

Triumph Street promoted to Grade 1; gains new sponsorship
December 31, 2007
---

Triumph Street awaiting grading recommendation
November 30, 2007
---

RMM2 members join Triumph Street
January 31, 2007