WAPOL OZ Champs; Whitehorse DQed, security involved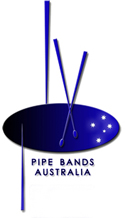 Sydney – October 2, 2016 – The pipe band scene in Australia took another bizarre turn at the 2016 Australian Championships in Sydney, when the Grade 1 City of Whitehorse was disqualified and members allegedly escorted from the park by security, although this was refuted by at least one member of the band.
Meanwhile, the Grade 1 Western Australia Police Pipe Band of Perth were declared Australian Champions.
The problems stemmed from suspensions of five City of Whitehorse members, including Pipe-Major George Shepherd and Lead-Drummer Olav Goud, after disparaging comments were posted regarding Nat Russell, a Pipe Bands Australia and RSPBA adjudicator. Members of the band took exception to Russell wearing a promotional baseball cap of the Grade 1 Canterbury Caledonian of New Zealand in a photo with that band after it had won the New Zealand Championship.
The suspended Whitehorse members were apparently cautioned that they were not allowed on the Knox Grammar School grounds, site of the Australian Championships. The suspended members nonetheless helped their band with tuning, and were told by PBA officials that it was not allowed as a condition of their suspension, and the band would be disqualified if it persisted.
PBA President Chris Earl had not yet responded to a request for comment.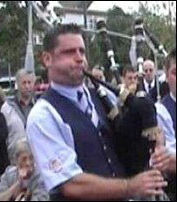 "[I'm] utterly disgusted," said Shepherd. "I challenge Chris Earl and PBA to publish which rule the band breached today that would justify disqualification. We all know there isn't one. The event was free and open to the public. Given three non-members of PBA were present as essentially members of the public, I challenge PBA to publish the ruling which stipulates they can sanction non-members of their association.
"In a nutshell, we were told we couldn't stand on the grass. I refute this suggestion entirely. As a furtherance, even if it was deemed that we could not be present, again, the band broke no rules therefore should not have been disqualified.
"The band can hold their heads high having pulled together through thick and thin, turning up despite the nonsense in the background. They (PBA) can hold their heads in shame."
One source, who commented on condition of anonymity, said, "Sad that this will seemingly overshadow WAPOL's win and the great results for all the bands who worked hard. For Whitehorse, how disappointing that would've been for the decent, genuine players who put in the hard yards for them. It's been all about the egos from the start. Real leaders would never be in that situation to begin with. But failing that, they should've put the band first and stayed away. They knew what would result, but decided to make it all about them."
The Grade 2 contest had Pipe Band Club Australia take both events, but with the Foundation New Zealand Youth remarkably receiving firsts in piping in the MSR and lasts in piping in the Medley.
Grade 1
Medley
1st Western Australia Police
DQ – City of Whitehorse
Judges: Sam Young, Brian Niven (piping); Dean Hall (drumming); Nat Russell (ensemble)
MSR
1st Western Australia Police (1,1,1,2)
2nd City of Whitehorse (2,2,2,1)
Judges: G. barker, Brian Switalla (piping); Y. Youstley (drumming); T. McGirr (ensemble)
Grade 2
Overall
1st Pipe Band Club Australia
2nd Moorabbin City
3rd Hawthorn City
Medley
1st Pipe Band Club Australia (2,2,1,1)
2nd St. Andrew's (1,1,2,5)
3rd Moorabbin City (3,2,4,2)
4th Hawthorn City (4,3,3,3)
5th Foundation New Zealand Youth (5,5,5,4)
Judges: G. barker, Brian Switalla (piping); Y. Youstley (drumming); T. McGirr (esneble)
MSR
1st Pipe Band Club Australia (2,2,1,1)
2nd Foundation New Zealand Youth (1,1,5,2)
3rd Moorabbin City (3,3,2,4)
4th Hawthorn City (4,4,3,3)
5th St. Andrew's (5,5,4,5)
Judges: Sam Young, Brian Niven (piping); Dean Hall (drumming); Nat Russell (ensemble)