World's will be Livingstone swansong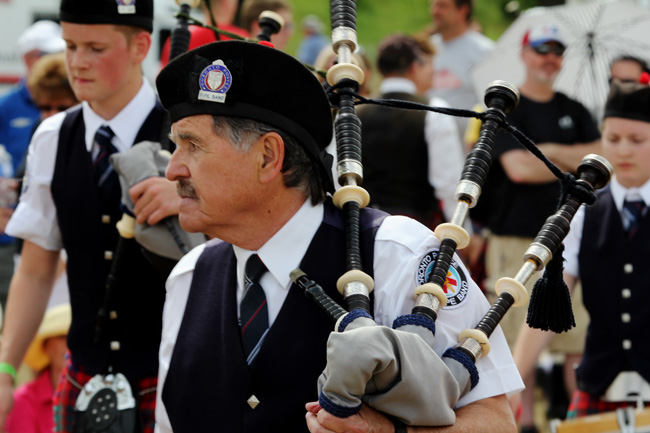 The World Pipe Band Championship at Glasgow Green in Glasgow will be the final competitive appearance for piping legend Bill Livingstone.
A member of the Grade 1 Toronto Police Pipe Band, at 75 years old Livingstone has been an active competitor for nearly 60 years, including 29 as pipe-major of the Grade 1 78th Fraser Highlanders. He has played with the Toronto Police since 2011.
+ Bill Livingstone steps down as 78th Frasers' Pipe-Major
"It seems the right time to step away," Livingstone said, "although I'll stay in and around the Toronto Police Pipe Band, likely doing concerts and offering any help I can."
Livingstone broke the news to his bandmates at the band's practice on July 30th. He retired from solo competition with a 40-year career that included winning the Clasp at the Northern Meeting twice, both Highland Society of London Gold Medals and 18 appearances and a multitude of prizes at the Glenfiddich Invitational. He continues to be the only piper in history to lead a Grade 1 band to a World Championship (1987), and to win the Clasp at Inverness.
In August of last year, pipe band drumming legend Jim Kilpatrick announced that the 2016 World Championships would be his final competition. There was no official acknowledgment by the Royal Scottish Pipe Band Association of Kilpatrick's achievements and contributions at the event, which was criticized throughout the pipe band world.
+ Jim Kilpatrick to retire after World's (video)