2017 Sherriff 10 lineup confirmed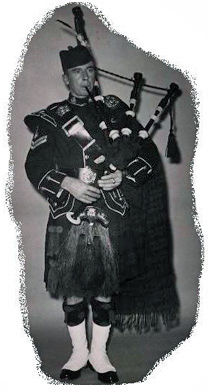 The 10 amateur competitive pipers from across North America have been confirmed for the 2017 George Sherriff Memorial Invitational on November 18th at St. Paul's Presbyterian Church in Hamilton, Ontario. The twenty-second annual contest features top pipers as determined with input from their local associations.
Alistair Bevan, British Columbia
Tori Killoran, British Columbia
Alasdair Martin, Arizona
Mark McClennan, Ontario
Ben Montross, Vermont
Charles Morris, California
Gavin Mackay, Ontario
Christian Rhoads, Missouri
Caleb Thibodeau, Ontario
Laureano Thomas-Sanchez, Ohio
The contest comprises 6/8 Marches (10 am), Piobaireachd (1 pm) and MSR (7:30 pm) events, the best aggregate score based on placings taking the ultimate prize.
Judges for this year's "Sherriff" are Ann Gray, Calgary; Ian K. MacDonald, Whitby, Ontario; and Brian Switalla, Dunedin, New Zealand.
Because it's an amateur event, there are no monetary prizes. Awards are donated by various piping and drumming organization, and typically there are more than 50 sponsors.
pipes|drums Magazine is once again a monetary sponsor of the competition, the nonprofit publication using all profits for development and maintenance costs, and the support of worthwhile nonprofit piping and drumming causes.
The George Sherriff Memorial Invitational is put on by a special committee of the Pipers & Pipe Band Society of Ontario.
Last year's Sherriff champion was Austin Diepenhorst of San Diego. For a list of champions, be sure to search the pipes|drums Big Prizes database.
+ Austin Diepenhorst: 2016 Sherriff Memorial Champion
+ Videos: Sherriff Memorial MSR winners