2018 Sherriff amateurs lined up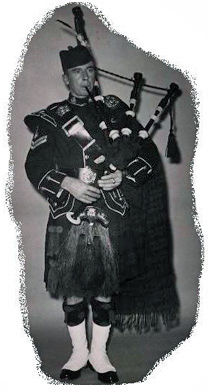 The 2018 George Sherriff Memorial Amateur Invitational Solo Piping Competition will see 10 of the most successful contestants from this year's North American regional circuits vie for the twenty-third annual championship on November 17 at St. Paul's Church in Hamilton, Ontario.
Kevin Darmadi, Houston
Joseph Horwath, Saginaw, Michigan
Colin Johnstone, Aurora, Ontario
Tori Killoran, Pitt Meadows, British Columbia *
Gavin Mackay, Kitchener, Ontario *
Mark McClennan, Guelph Ontario *
Liam Melville, Renfrew, Ontario
Brannagh O'Donnell, Massachusetts
Alexander Seto, Aurora, Ontario
Filemon Tan, Houston
(* previously competed in the event)
The contest comprises 6/8 Marches (10 am), Piobaireachd (1 pm) and MSR (7:30 pm) events, the best aggregate score based on placings taking the ultimate prize.
Because it's an amateur event, there are no monetary prizes. Awards are donated by various piping and drumming organization, and typically, there are more than 50 sponsors.
The competition is nearly identical in format to the annual Nicol-Brown Amateur Invitational held in New York, which has been running for 35 years. The 2018 Nicol-Brown was won by Filemon Tan.
+ Filemon Tan: 2018 Nicol-Brown Champion
"The Sherriff" is put on by a special committee, and is not officially associated with the Pipers & Pipe Band Society of Ontario.
Last year's Sherriff champion was Alistair Bevan of Abbottsford, British Columbia, who competed in the 2018 Nicol-Brown, but is not part of this year's Sherriff. For a list of champions, be sure to search the pipes|drums Big Prizes database.
+ 2017 Sherriff Champion: Alistair Bevan
The competition pays homage to George Sherriff, a Scottish emigre who taught many pipers in the Hamilton, Ontario, region.
Judges for all of the events are John Cairns, Doug MacRae and Roddy MacLeod.