2023 Captain John Memorial Medal goes to Iain Speirs for fifth time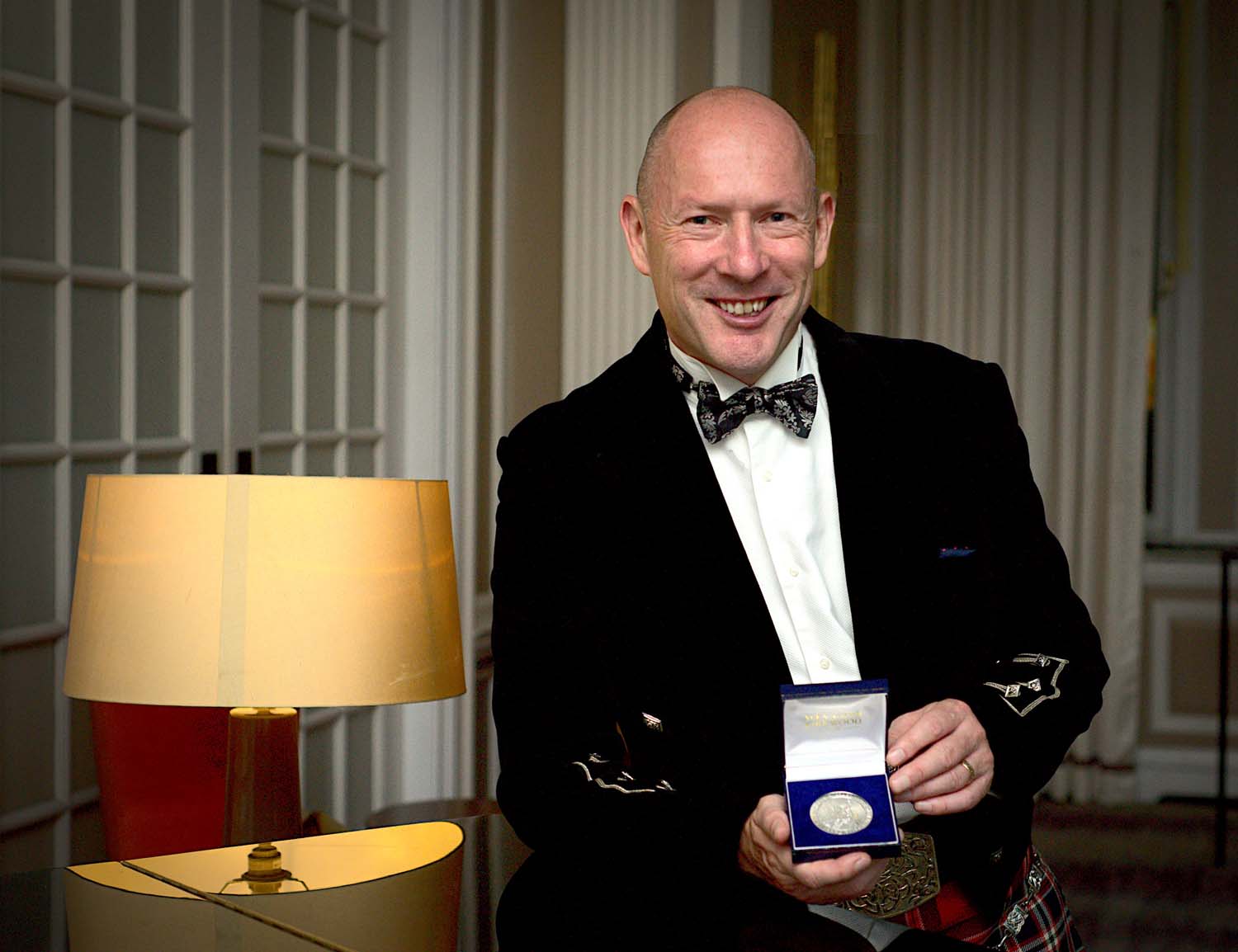 Edinburgh – August 26, 2023 – The Captain John A. MacLellan MBE Memorial Medal was won by Edinburgh's Iain Speirs in another formal evening wear event at the Waldorf-Astoria Caledonian Hotel in Scotland's capital city centre featuring the music of the late great piper, teacher and leader.
Speirs, performing "The Edinburgh Piobaireachd," competed against Nick Hudson, Houston ("Farewell to the Queen's Ferry"); Finlay Johnston, Glasgow ("Salute to the Succession"); and Willie McCallum, Bearsden, Scotland ("The Phantom Piper of Corrieyairack").
It was Speirs' fifth time winning the award. He also won it in 2022.
The unique event takes a recital format, pipers performing among the audience after a fine dinner, with one judge – this year Patricia Henderson – assessing the MacLellan-authored piobaireachd assigned to each piper well in advance. More than 130 purchased tickets, an all-time high for the event.
The competition is organized by the Eagle Pipers' Society, the Edinburgh-based organization co-founded in the 1960s by MacLellan.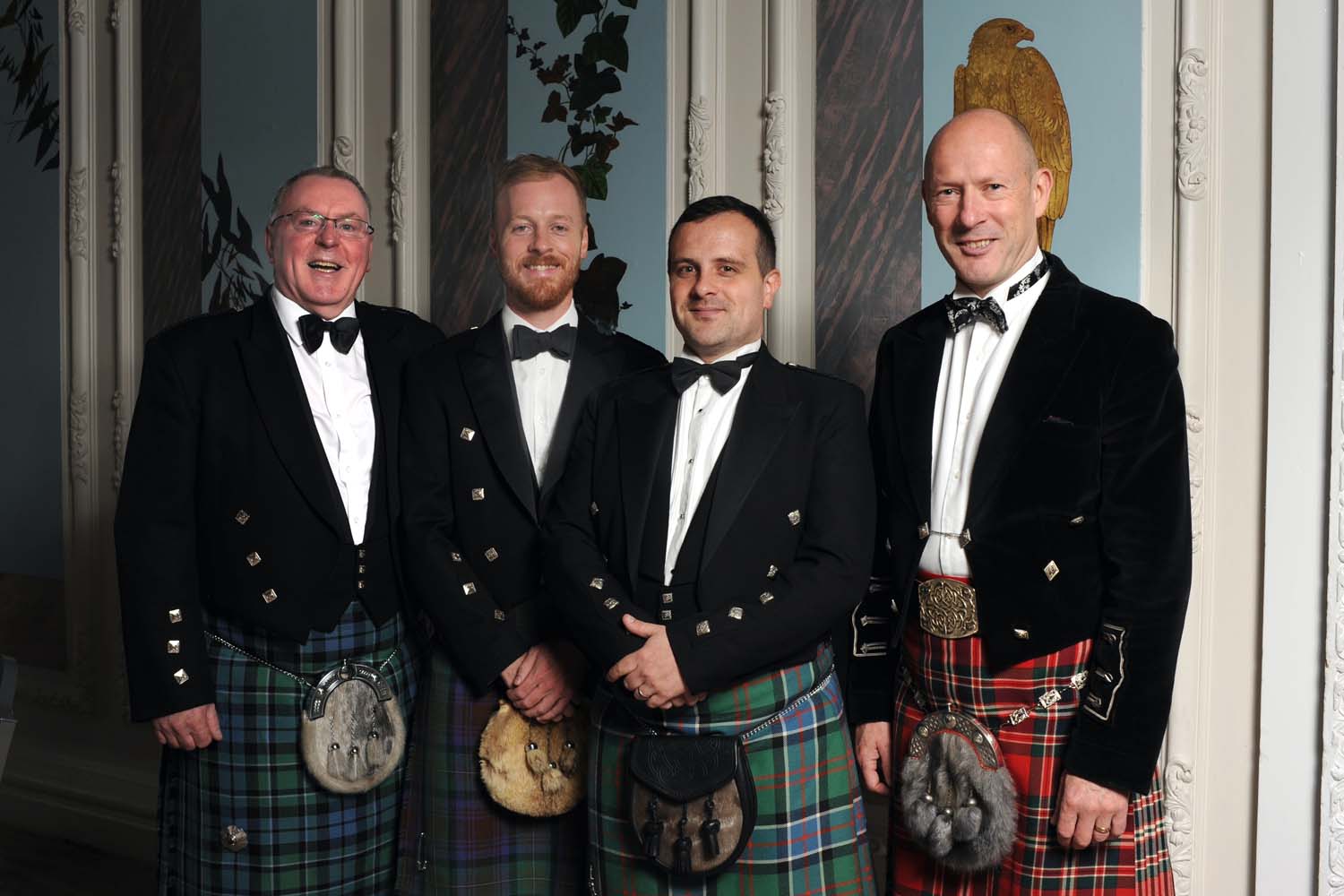 Speirs was the winner of the 2022 Captain John Medal, his fourth time capturing the prize, which has become one of solo piping's most coveted awards in the 11 times the contest has been held since 2011, missing 2020 and 2021 due to the pandemic.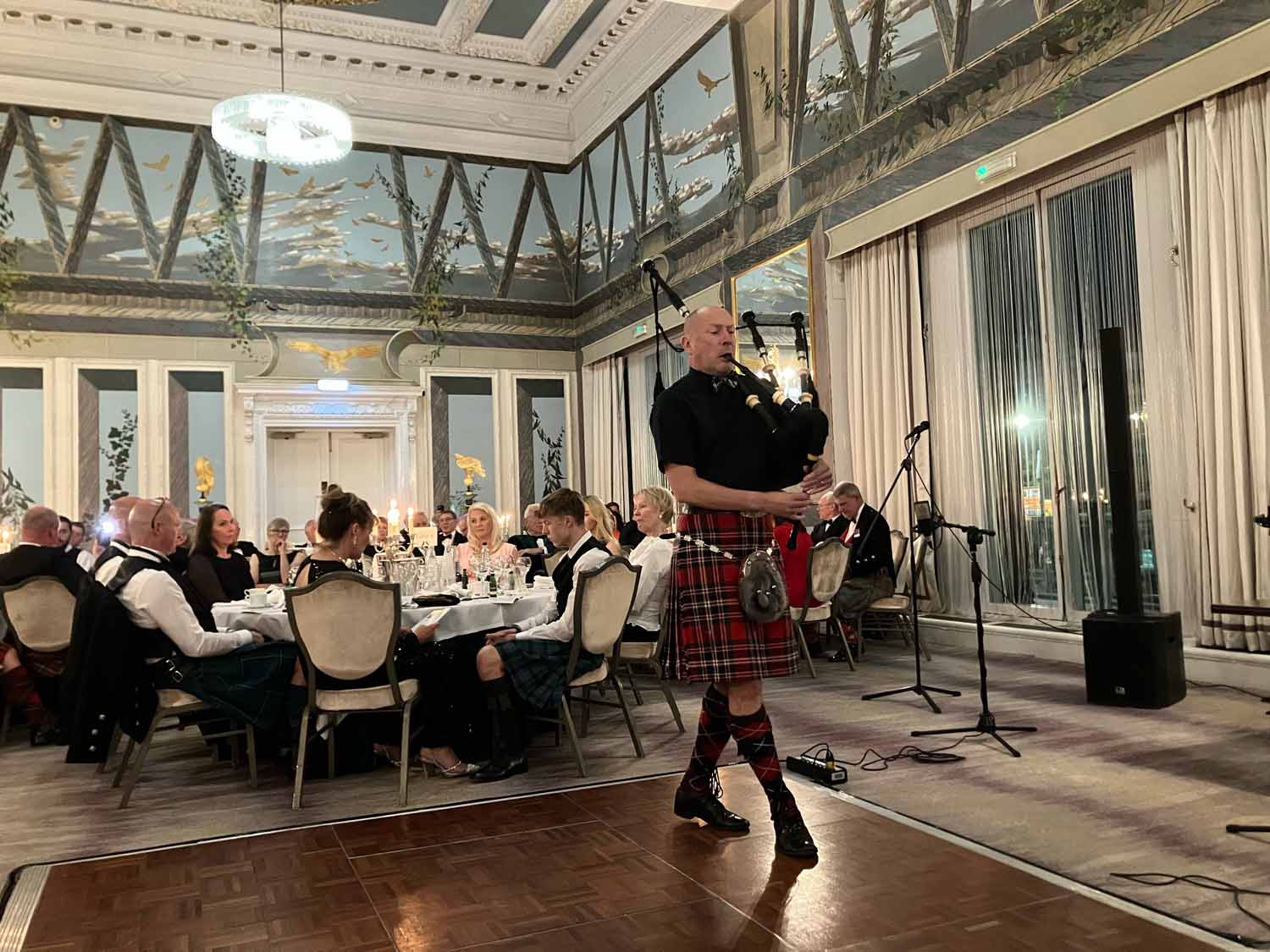 The competition has helped to raise the stature of MacLellan's piobaireachd competitions, several of which have in the last 12 years been played by pipers to gain some of the biggest prizes in piping.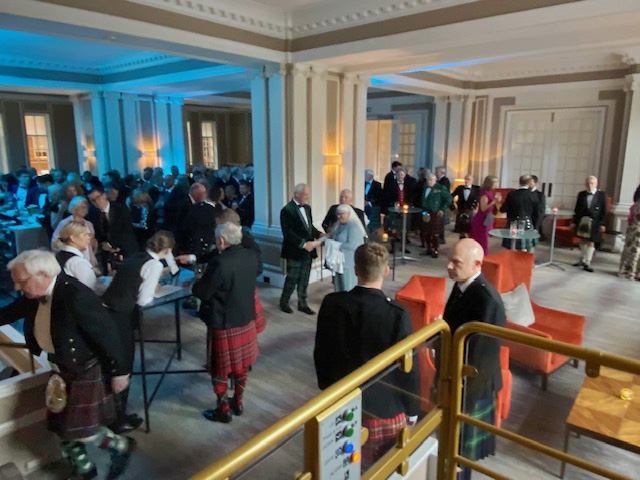 The Eagle Pipers' Society was started around 1960 as an Edinburgh-based social group for pipers in the area. It took the name because the group of co-founders, which included MacLellan, would meet at the Eagle Bar on the Lawnmarket in Edinburgh. The establishment subsequently moved and the Ensign Ewart pub now occupies the original premises. The organization eventually ran a celebrated solo competition in the 1970s.
The Eagle Pipers' Society ceased functioning for 25 years until it was resurrected in 2010. It now boasts an international membership, with regular meetings from about October to May. The Eagle Pipers necktie, which members receive on joining, has become a ubiquitous emblem worn by solo pipers worldwide.
The Waldorf-Astoria Caledonian is one of Scotland's finest and most highly-rated hotels, situated almost at the western foot of Edinburgh Castle at the start of Princes Street and Princes Street Gardens in the centre of Edinburgh.