2023 UK Champions: Peoples Ford Boghall & Bathgate Caledonia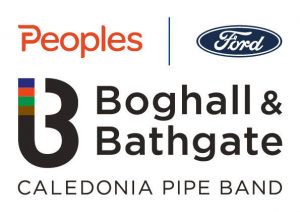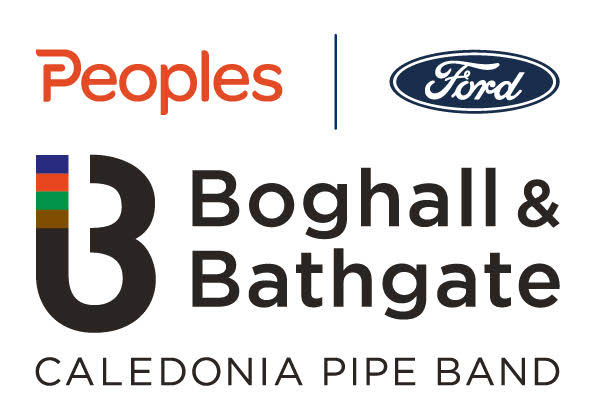 Lurgan, Northern Ireland – June 10, 2023 – The first of the four majors in the 2023 RSPBA season,Peoples Ford Boghall & Bathgate Caledonia won the UK Championship at Lurgan Park against a field of nine other Grade 1 bands.
It was the first major championship win for the band under new Lead-Drummer Kerr McQuillan, and their first major victory since winning both the Cowal and European Championships in 2012, and the thirteenth major title in the band's Grade 1 history.
Defending UK Champions Field Marshal Montgomery won the drumming under their own newly appointed Lead-Drummer Gareth McLees, but had to settle for fourth as a band.
Due to the cancellation of the British Pipe Band Championships, the usual rota of five majors was reduced to four in 2023, as the RSPBA hopes to attract a sponsor for the 2024 event and beyond. A total of 80 bands entered the 2023 UK Championships across all grades.
To crack down on improperly registered players and potential ringers, the association performed random checks of randomly selected bands' submitted rosters against those who actually played, immediately after each band's competition performance.
Grade 1 (medley, 10 competed)
1st Peoples Ford Boghall & Bathgate Caledonia (4,3,2,1)
2nd Inveraray & District (2,1,5,2)
3rd Shotts & Dykehead Caledonia (1,2,6,6)
4th Field Marshal Montgomery (5,6,1,4)
5th ScottishPower (6,4,4,3)
6th St. Laurence O'Toole (3,5,3,7)
7th Police Scotland (7,7,8,5)
8th Closkelt (8,9,7,8)
9th Johnstone (9,8,10,10)
10th Police Scotland & Federation (10,10,9,9)
Drumming: Field Marshal Montgomery
Judges: William Garrett, Barry Donaldson (piping); Alexander Russell (drumming); Peter Snaddon (ensemble)
Grade 2 (MSR, 12 competed)
1st Ravara
2nd Manorcunningham
3rd Royal Burgh of Annan
4th Buchan Peterson
5th City of Edinburgh
6th Uddingston
Drumming: Royal Burghof Annan
Judges: David Middleton, Alvis Kerr (piping); William Black (drumming); Alan Ronaldson (ensemble)
Grade 3 (13 competed)
1st Tullylagan (1,1,1,1)
2nd Kildoag (5,2,3,2)
3rd Clogher & District (2,6,6,3)
4th Coalburn IOR (ens.pref.) (3,5,9,4)
5th Major Sinclair Memorial (6,3,4,8)
6th Matt Boyd Memorial (10,7,2,5)
Judges: John Moles, Colin Moffett (piping); Gordon Parkes (drumming); Robert Mathieson (ensemble)