Signs of recovery as 80 bands entered for UK Championships, up 27% from 2022; Ontario numbers also increase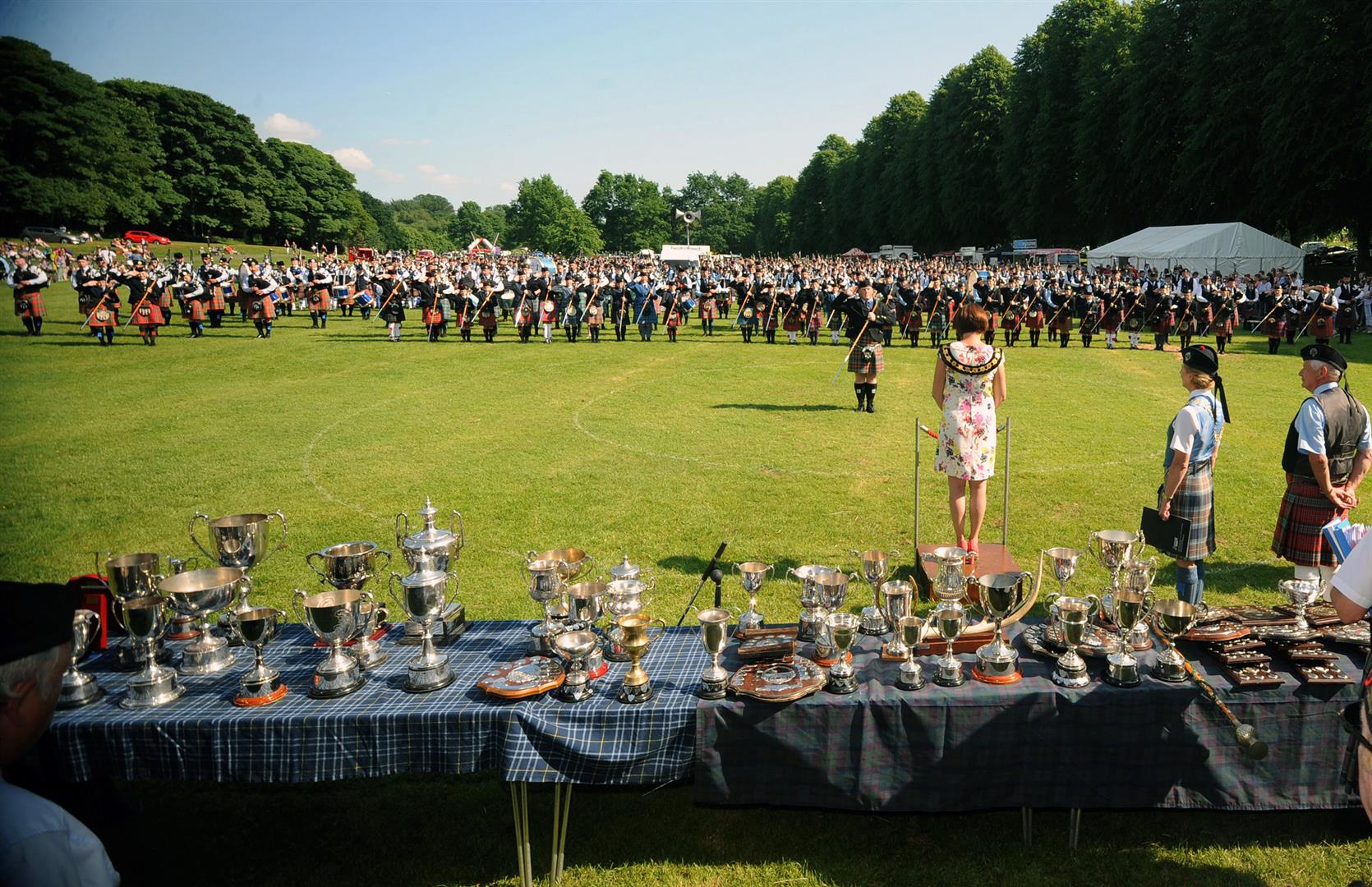 The UK Championship on June 10th at Lurgan, Northern Ireland, is the first of four major events in the Royal Scottish Pipe Band Association's 2023 competition season and, despite tough economic challenges of post-pandemic Britain, the indomitable spirit of pipers and drummers
A total of 80 entries across all grades is an increase of 27% over last year's 63-band championships.
A strong majority of RSPBA-member bands are based in Scotland, so making the journey to Northern Ireland is an expensive proposition, particularly for groups without a strong sponsorship. Pipers and drummers, used to have to spend personal funds to travel with their band, also have to choose to save money for essentials rather than their beloved hobby.
All 10 of the UK's Grade 1 bands will attend the medley competition, and 12 Grade 2 bands are entered – one more than in 2022.
But in Grade 3B, the competition is extremely thin with only three entries – two from Northern Ireland and Ayr Pipe Band Society the lone Scottish band in the field.
The British Championships are traditionally the first of five RSPBA majors. But with the association's inability to find a new location and sponsor after Inverclyde Council decided not to stage a 2023 British.
The Grade 1 competition at Lurgan is sure to be a lively and highly competitive event, bands unveiling new medleys they've been working all off-season to perfect. Field Marshal Montgomery, Peoples Ford Boghall & Bathgate, and St. Laurence O'Toole have enjoyed wins at minor competitions so far in 2023. Almost all of the 10 bands entered have already aired out their material under competition pressure.
Of particular note, three Grade 1 bands will be under new leadership: Boghall with Leading-Drummer Kerr McQuillan; FMM with Gareth McLees as lead-tip; and Johnstone with Pipe-Major Donald Mackay and Lead-Drummer Gavin Orr.
The Grade 2 MSR competition will see the return of Glasgow Skye Association, also under new leadership. Kenny MacLeod returns as pipe-major and the band's new leading-drummer is Les Galbraith.
Field Marshal Montgomery are the reigning UK Champions.
The weather forecast for Saturday's competition is a high of 21°C with a sunny morning giving way to a cloudy afternoon with a chance of late-day showers.
Meanwhile, across the Atlantic in Ontario, the first outdoor contest of the year will take place at the Georgetown Highland Games. The 78th Fraser Highlanders are the only Grade 1 band entered, but the Grade 2 Peel Regional Police will "challenge up' in the grade. (Under Pipers & Pipe band Society of Ontario rules, only bands that finished in the top three of the previous year's Champion Supreme aggregate are permitted to play up a grade.)
The Grade 2 medley competition entry at Georgetown is at the healthiest level in years, with six entered: Ottawa Police Service, Greater Midwest, Ottawa Highlanders, Peel Police, St. Andrew's College Association and the Toronto Police.
The event marks the debut for the Ottawa Highlanders under new pipe-major, Andrea Boyd.
Solo competition entries are also strong.
Georgetown, Ontario, is predicted to see mostly sunshine, a light breeze, and a high of 25°C, although smoke from northern wildfires could still linger.
Stay tuned to pipes|drums for results and more from these events as they become available.