An explosive open letter to the RSPBA written by the pipe-major of an active Grade 1 band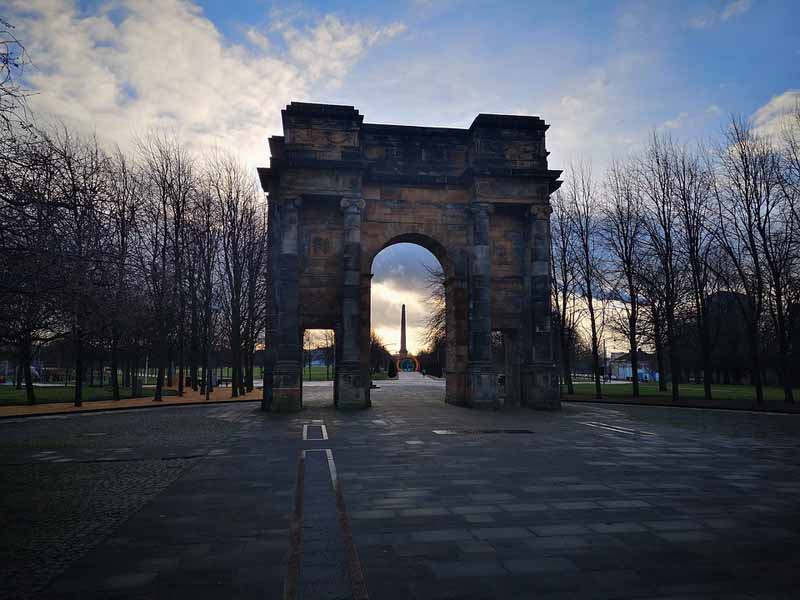 The decision not to include one of the 16 judges' rankings that came to light immediately following the announcement of the Grade 1 results at the 2023 World Pipe Band Championships on August 19th has become a full-on communications fiasco, the scale of which is unprecedented in pipe band history.
pipes|drums duly reported the news and allegations surrounding the matter, and, despite requests for on-the-record comment, we have been successful only in hearing from sources who spoke on condition of anonymity.
Such is the unfortunate but understandable fear of criticizing associations that permeates the piping and drumming world, which, we believe, leads to continued exploitation and outright disregard of the contestants and their wishes and needs.
One association even recently put out a clear threat warning its members that comments that "bring the association into ill-repute" could result in expulsion. Such is the bullying environment with which competitors are often faced.
Loathe to send directly to the RSPBA for fear of reprisal, we were asked by the pipe-major of an active Grade 1 band if we would publish this open letter addressed to the association's director, on condition that the piece be run verbatim and that the author only be identified as "the pipe-major of an active Grade 1 band."
We will assume that RSPBA defenders will discredit this letter because it is not signed, just as those who publish their critical anonymous opinions online have been sweepingly labeled "social media extremists." We hope that someday, we don't know when, we're going to get to that place where we really need to go, we'll walk in the sun, and the author of the letter will feel safe to come forward.
We agreed to the conditions of anonymity and to publish verbatim. The open letter follows, separated by the horizontal lines:
---
An Open Letter to the Directors of the Royal Scottish Pipe Band Association:
The pipe band community, represented by bands, musicians, and enthusiasts from around the world, collectively holds grave concern regarding the recent decision to nullify Adjudicator Nat Russell's results from the Grade 1 MSR of the World Pipe Band Championship on 18th August 2023. This unprecedented act, accompanied by an absence of transparency, threatens the trust and integrity upon which our community depends.
First, it's important to express heartfelt congratulations to People's Ford Boghall & Bathgate Caledonia on their victory. Their achievement represents a significant moment in the pipe band world, and it's vital that they and the entire community can fully enjoy and celebrate this accomplishment without reservation. Thus, the need to provide a fulsome account of the events surrounding the decision to eliminate Mr. Russell's results.
There is deep concern with this unexpected decision, particularly given the substantial time and investment that is placed in the preparation and participation in attending the World Championships. Bands have committed significant resources, collectively amounting to hundreds of thousands or even millions of dollars, to participate in this esteemed event and did so with the understanding that they would benefit from the evaluations of a complete panel of judges, including Mr. Russell.
Upon entering the competition, bands were provided with terms of entry subject to the rules, regulations, and policies of the RSPBA. The unexpected and unexplained deletion of Mr. Russell's results and the lack of transparency in this process have led to a belief that there has been a violation of those very rules, thereby nullifying the terms of entry, including the waiving of intellectual property rights.
Grade 1 bands and the broader pipe band community require immediate clarity on the following:
Transparency of Mr. Russell's Results: We ask for a detailed explanation of the circumstances leading to the decision to delete Mr. Russell's results. We believe that a clear and transparent explanation is owed to all participating bands who have invested significant time, effort, and resources into this competition.
Provision of Mr. Russell's Score Sheet: We request bands receive their score sheet created by Mr. Russell to fulfill their rightful expectation of receiving complete evaluations from all appointed judges. This document is an essential part of every band's evaluation process and continuous improvement, and its absence significantly impacts their ability to assess their performance.
Reference to the Relevant Rule or Policy: Please outline the specific rule or policy that has been invoked in making this unprecedented decision. If no such rule or policy exists, we request an explanation of the legal or administrative basis upon which this decision was made.
Account of the Discounted Results: Provide bands access to photographic evidence of Mr. Russell's original summary table and its impact on the overall result.
Reimbursement of Entry Fees: Refund band entry fees as the RSPBA failed to adhere to the rules governing pipe band competitions and failed to provide crit sheets and assessments from a full panel of adjudicators.
Discussion on Rights and Compensation: In light of the RSPBA's breaching of entry terms, which includes each bands' waiving of intellectual rights, we must collaboratively determine suitable compensation for the broadcast on the BBC and all other production, promotion, or display of each band's music and likeness, for which the RSPBA now bears responsibility.
This situation merits careful examination and resolution, not only for the bands but for the reputation of this prestigious competition.
The maintenance of trust, confidence, and integrity in our shared pursuits must remain paramount and any prolonging in addressing the above reduces the amount of trust in subsequent statements and actions by the RSPBA related to this matter.
The community looks forward to your prompt response.
---
Should the RSPBA wish to respond, as always, we welcome it, and will afford them the same verbatim publication if they so desire.
As with every pipes|drums story, we encourage readers to express their reasonable and respectful opinions or views by using our Comments feature below. For liability reasons, these are reviewed before they are published and must adhere to our stated policy. Because comments on social media cannot be reviewed before they are posted automatically on those publishing sites, we generally turn them off for that reason. Thank you for your understanding and for reading pipes|drums.