Bands in solidarity on unsanctioned Kincardine competition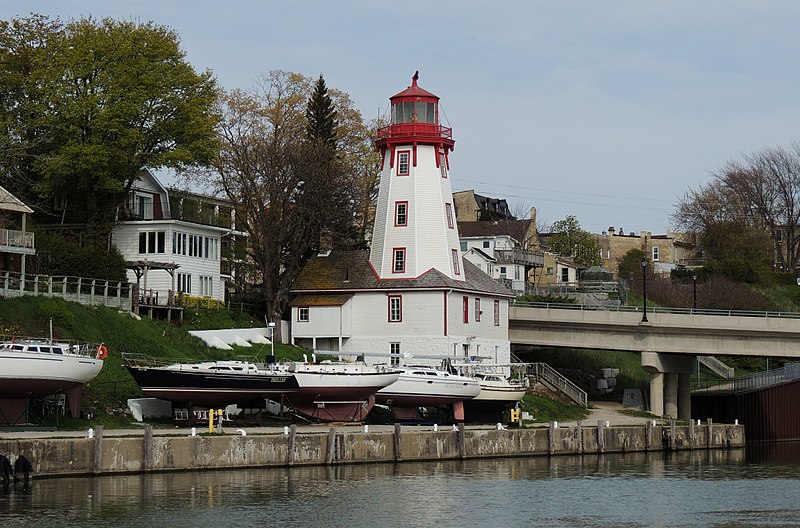 A lighthouse on the shores of Lake Huron is emblematic of the Ontario town of Kincardine, and now North American Grade 2 competing pipe bands have made an apparent show of solidarity to avoid rockiness by not taking part in a proposed unsanctioned Grade 2 "Battle of the Bands" competition privately organized by the Kincardine Scottish Festival.
Plans for a July 8th privately-run competition took shape after the Pipers & Pipe Band Society of Ontario advised Kincardine games organizers that it would be best for the association to take a "pause" on the 2023 event in light of extensive road construction in the small lakeside town making the staging of solo competitions, parking for competitors, and massed band ceremonies impractical or impossible.
The PPBSO reportedly suggested to the organizers that they consider hiring a few bands as "entertainment," apparently not thinking that the festival would consider an unsanctioned pipe band competition. The organization reportedly was unaware of the festival's plans to hold an independently run Grade 2 competition until last week.
Three PPBSO member bands – Peel Regional Police, St. Andrew's College Association, and the Toronto Police – were reportedly invited to compete, but all have declined in a show of solidarity with the PPBSO and for sanctioned competition in general.
Two non-PPBSO-member Grade 2 bands from the United States – Greater Midwest (MWPBA) and Great Lakes (Eastern United States Pipe Band Association) – were also reportedly invited to compete in the Battle of the Bands.
"The PPBSO does a terrific job creating opportunities for soloists and bands in Ontario to compete and I personally feel that we need to have some loyalty here and support our society." – Peel Regional Police Pipe Band Pipe-Major John Cairns
MWPBA President Jim Sim said that his association has not made demands of any of its member bands and is not aware of any MWPBA bands that plan to attend.
The PPBSO is one of few piping and drumming and drumming associations that takes an RSPBA-like turnkey approach to sanctioning competitions, organizing and staging all events from stewards, to judges, to entry fees, to draws in return for a single cash payment from games organizers.
Most of the world's associations will agree to sanction a competition mainly to assure continuity and quality control for their members, mainly in terms of rules, judging, and results.
According to John Cairns, pipe-major of the Peel Regional Police, his band had not accepted the invitation to compete in the private event and will not participate in the privately-run contest. When the sanctioned competitions were canceled, he said the members of his organization's three competing bands were left scrambling to cancel hotel rooms booked in the town that's a three-hour drive from Toronto.
"We have no proof of this, but we were concerned that the games organizers might be testing the waters to see if they can run the event without the PPBSO," Cairns said. "If this is just a 'one-off,' and the games will be back on in 2024 run by the PPBSO, then we have no reason to be concerned and, even though we will miss out on a chance to compete, we will have a terrific weekend practice instead. If on the other hand, this is the first step in these games being run in the future without the PPBSO, then we don't want any part of that. The PPBSO does a terrific job creating opportunities for soloists and bands in Ontario to compete and I personally feel that we need to have some loyalty here and support our society."
There is concern that other games organizers might take a similar private and unsanctioned approach to their events.
The Montreal Highland Games, which had been on the PPBSO sanctioned circuit for more than 30 years, dropped its relationship with the association in the 2010s. In 2015, the games started a limited invitational unsanctioned competition-performance event that has proven popular with bands, judges and spectators.
There has been no known pressure by the PPBSO to member bands or accredited judges not to participate in the Montreal event, which according to sources pays $500 plus expenses to judges.
In 2015, the Royal Scottish Pipe Band Association asked member bands not to participate in a new privately-run "Spring Gatherin'" competition in Northern Ireland. Bands that had expressed interest or agreed to enter quickly withdrew, and the Spring Gatherin' continued as a non-competition event. Executives with the RSPBA's Northern Ireland branch subsequently resigned.
Cairns added: "We hope the [Kincardine] games will be back on in 2024 and that the PPBSO will continue to run the events, because this is one of the band's favourite contests and we will miss having a chance to play there."