Ontario's Kincardine Festival reportedly going it alone with privately-run "Battle of the Bands" competition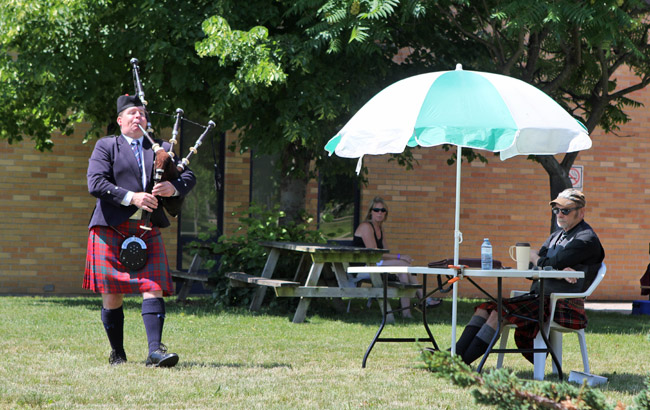 The Kincardine Scottish Festival held every July in the picturesque Lake Huron-side town of Kincardine, Ontario, since 1998 has been one of the most popular events on the Ontario piping and drumming circuit.
But, citing complications due to roadwork, the Pipers & Pipe Band Society of Ontario, which has always been contracted to run the piping, drumming and pipe band competitions, announced on April 18th that "a pause in PPBSO participation at this year's Kincardine games is the prudent way to go," with all PPBSO-sanctioned events cancelled for 2023.
According to several sources, the Kincardine Scottish Festival is nonetheless planning to hold its own Grade 2 "Battle of the Bands" competition, with as many as five groups likely to participate.
Already reportedly confirmed are Greater Midwest, Great Lakes, and the Toronto Police, with the Ottawa Highlanders and St. Andrew's College Association also invited but so far unconfirmed.
Unlike a typical Kincardine pipe band contest, each band will compete in both a Medley and an MSR event. The festival is offering relatively high prize money, plus a substantial travel allowance and plenty of refreshment tickets for contestants.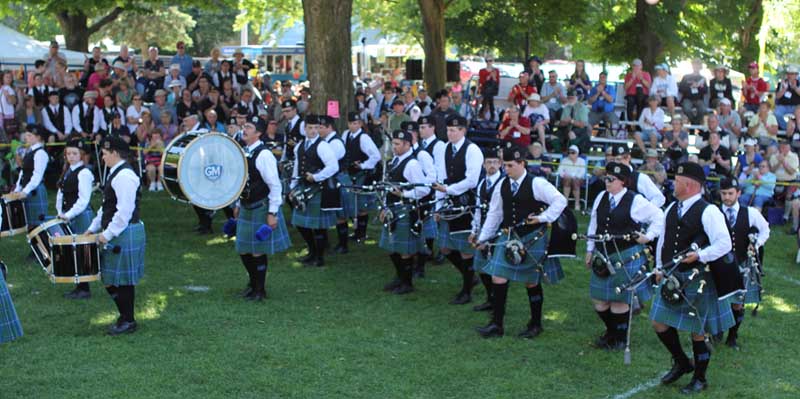 At publication time, representatives from the festival and the PPBSO had not responded to a request for information and comment.
The Kincardine Festival is unusual in that it typically uses a large part of the town for solo competitions, with events spread across public and private lawns. All grades of pipe band competitions are held in a single circle surrounded by shade trees and arena-style seating.
If the privately-run Kincardine competition goes ahead, it will be the second PPBSO circuit games to go it alone. In the 2000s, the Montreal Highland Games and PPBSO discontinued their sanctioning relationship, but the Montreal games established its own invitational band competition-performance that continues today.
One pipe band insider who spoke on condition of anonymity said, "Bummer about Kincardine – surely someone could have mitigated the construction challenges."
The 2023 Ontario outdoor competition circuit now appears to be eight events, beginning with the Georgetown Highland Games on June 9th and ending with the North Lanark Highland Games in Almonte, Ontario, on August 25th.