Ben McClamrock wins Ontario Silver Medal qualifier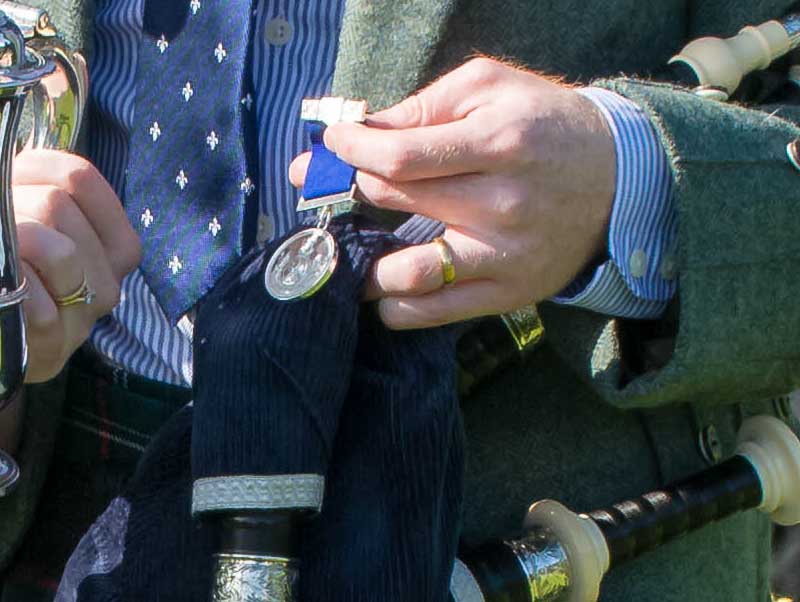 Georgetown, Ontario – June 7, 2019 – Ten pipers competed in the first qualifier event in Ontario for the 2020 Silver Medal competitions at the Argyllshire Gathering in Oban, Scotland, and the Northern Meeting at Inverness, Scotland, and ultimately Ben McClamrock of Washington, DC, won and gained automatic entry to the events.
The contest was part of a new qualifying system devised by the Competing Pipers Association in an attempt to make entry to the events more equitable. The contest was available to any piper with a B-Grade in Piobaireachd from the CPA.
Contestants submitted four tunes and played one, and had to pay $30 to enter.
B-Grade Silver Medal Qualifier
1st Ben McClamrock, "The MacKays' Banner"
2nd Teddy Krogh, Anchorage, Alaska, "Lachlan MacNeill Campbell of Kintarbert's Fancy"
3rd Jacob Dicker, Ottawa
Judges: Michael Grey, Jim McGillivray
Also playing but not in the prizes: Callum Harper, Ontario; Kevin McLean, British Columbia; Dan Lyden, Maryland; Bobby Durning, Massachusetts; Alistair Murray, Pennsylvania; John McDonald; and Kate Kimove, Nova Scotia
An event for pipers with a CPA C-Grade in Piobaireachd was also held. It had no bearing on the Siler Medal qualifier.
The Pipers & Pipe Band Society of Ontario managed the events with guidance of the CPA.
C-Grade (four competed)
1st Brad Davidson
2nd Brendan Culver
3rd Tony Adkins
Judges: Bill Livingstone, Bob Worrall
The winners of the Silver Medals gain entry to the Highland Society of London Gold Medal events also held at Oban and Inverness.
In May, the Cowal Highland Gathering cancelled solo piping competitions for its 2019 event, including the planned Silver Medal qualifying contest. The CPA has not yet announced plans for a replacement competition.
---
Related articles

Knichel goes Silver with win at BC qualifier
April 20, 2019
---

Silver Medal qualifying expands in Canada, USA and NZ
December 18, 2018
---

From praiseworthy to "apocalyptic," solo piping world reacts to new Silver Medal system
December 1, 2018
---

New selection system in play for Silver Medal events
November 29, 2018
---

Cowal Gathering nixes solo piping
May 27, 2019