Knichel goes Silver with win at BC qualifier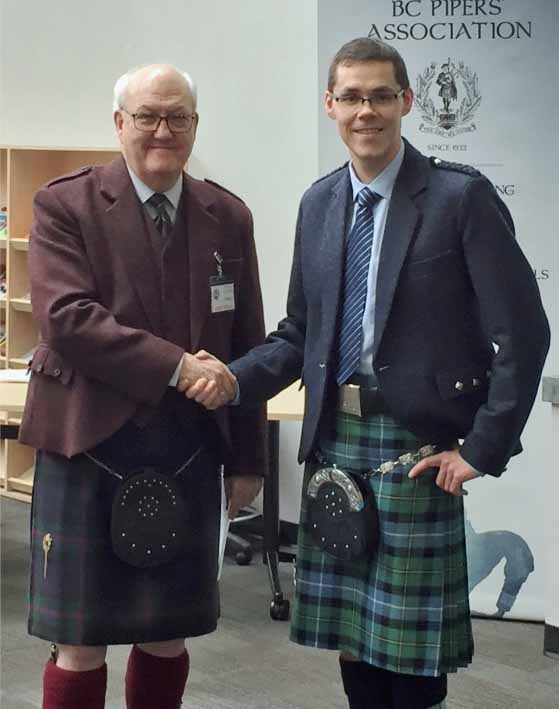 Burnaby, British Columbia – April 19, 2019 – Zephan Knichel of Surrey, British Columbia, won the Competing Pipers Association B-Grade Piobaireachd event at the Annual Gathering of the British Columbia Pipers Association, qualifying him for a guaranteed spot in the 2020 Silver Medal competitions at the Argyllshire Gathering and Northern Meeting. Brad Davidson of Ontario won the event for those graded C in piobaireachd by the CPA.
The qualifying competition is part of a system introduced by the CPA designed to make entry to the highly subscribed Silver Medal events more equitable.
CPA B-Grade Piobaireachd Silver Medal Qualifier (five competed)
1st Zephan Knichel
2nd Kevin McLean, Maple Ridge, British Columbia
3rd Kate Kimove, Halifax, Nova Scotia
Judges: Andrew Hayes, John Wilson
CPA C Grade Piobaireachd (two competed)
1st Brad Davidson
2nd Ross Barker
Judge: Andrew Hayes
---
Related articles

PPBSO adds C-Grade event to Silver Medal qualifier round at Georgetown
April 19, 2019
---

Alex Gandy, Steven McWhirter win qualifiers at Metro Cup
February 16, 2019
---

Silver Medal qualifying expands in Canada, USA and NZ
December 18, 2018
---

From praiseworthy to "apocalyptic," solo piping world reacts to new Silver Medal system
December 1, 2018
---

New selection system in play for Silver Medal events
November 29, 2018