PPBSO adds C-Grade event to Silver Medal qualifier round at Georgetown (updated)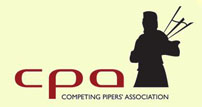 The Pipers & Pipe Band Society of Ontario has brought in a piobaireachd event for any solo pipers with a C-Grade as members of the Competing Pipers Association, in addition to the previously announced Silver Medal qualifying contest for pipers graded B in piobaireachd by the CPA.
The competitions will be held on the evening of Friday, June 7, in Georgetown, Ontario, the day before the first sanctioned outdoor contest of the 2019 Ontario season.
The B-Grade competition is one of the events designated under the CPA's new system for defining who gets into the Silver Medal contests at the Argyllshire Gathering at Oban, Scotland, and the Northern Meeting, at Inverness, Scotland, in 2020.
The PPBSO said that, for the C-Grade event, "preference will be given to C-Grade players and then to Open [Professional] level players based on the date of their registration."
Although judges have not been determined, the PPBSO confirmed that, as per the stipulations of the qualifying events, the competitions will be judged by accredited members of the UK's Solo Piping Judges Association. The CPA also requires at least one adjudicator with a "Senior" rating in piobaireachd to be on the bench.
Bill Livingstone, Jim McGillivray and Bob Worrall are the only Senior Piobaireachd SPJA members from Ontario.
The qualifying process allows a maximum of 26 pipers to qualify for 2020 events by gaining one of the four non-first prizes in either of the 2019 Silver Medals, winners of designated B-Grade competitions; receiving an A-Grade in piobaireachd by the CPA; or doing well in B-Grade league table standings across the nine designated qualifying events, as room allows on the lists.
After the initial announcement of the new Silver Medal qualifying system, the CPA added events in piping-rich regions of the world, and so far contests at the Metro Cup in New Jersey, the Annual Gathering in Vancouver, and an as yet unannounced event in New Zealand.
Alex Gandy of Dartmouth, Nova Scotia, won the Metro Cup qualifying event in February.
CPA President Glenn Brown has confirmed that the qualifying contests will be "CPA events," rather than run under local rules, and so they should follow his organization's no-teachers-judging-pupils policy.
Due to the disparity in grading between the CPA and the rest of the world, some pipers graded amateur by their home associations have in the past received a C-Grade by the CPA. It is not known how such situations will be addressed, should they arise.
Those interested in entering the events for a $30 fee should contact the PPBSO.
---
Related articles

Alex Gandy, Steven McWhirter win qualifiers at Metro Cup
February 16, 2019
---

Silver Medal qualifying expands in Canada, USA and NZ
December 18, 2018
---

From praiseworthy to "apocalyptic," solo piping world reacts to new Silver Medal system
December 1, 2018
---

New selection system in play for Silver Medal events
November 29, 2018