Canterbury squares up Grade 1 at Palmerston North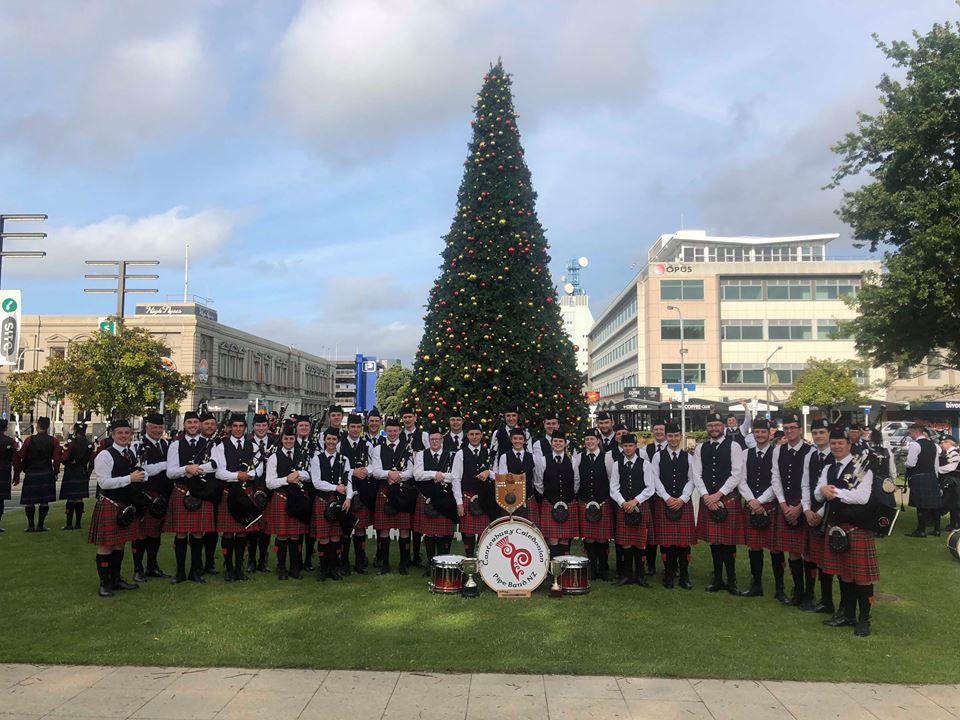 Palmerston North, New Zealand – December 8, 2018 – The 39th annual Square Day pipe band competitions were held in warm and dry weather with highs of around 24. Canterbury Caledonian Society was the overall winner and took the drumming in Grade 1. It was one of the first big wins for the band under Pipe-Major Jamie Hawke, who took the role in 2017.
+ J. Hawke, Drummond new Canterbury leaders
Of note, the New Zealand Police did not compete. The 2018 New Zealand Champions are  now under the leadership of Pipe-Major Adam Michie, after the departure of Emmett Conway, now pipe-major of the Grade 1 Shotts & Dykehead Caledonia in Scotland. The Grade 1 events saw a disparity of placings from the judges, with Auckland & Districts winning the MSR but placing third in the Medley in the three-band event.
+ Emmett Conway appointed ninth pipe-major in history of Shotts
Grade 1
Overall
1st Canterbury Caledonian Society
2nd Manawatu Scottish
3rd Auckland & Districts
Medley
1st Canterbury Caledonian Society (1,1,1,2)
2nd Manawatu Scottish (2,2,2,1)
3rd Auckland & Districts (3,3,3,3)
Judges: Brian Switalla, Alasdair MacKenzie (piping); Chris Stevens (ensemble); Andrew Womersley (drumming)
MSR
1st Auckland & Districts (3,1,1,2)
2nd Canterbury Caledonian Society (1,3,3,1)
3rd Manawatu Scottish Society (2,2,2,3)
Judges: Iain Blakely, Scott Shannon (piping); Lance Turnbull (ensemble); Adam Alexander (drumming)
Grade 2
1st Celtic
2nd Wellington Red Hackle
3rd Northland Caledonian
Grade 3
1st Scottish Society of New Zealand
2nd City of Tauranga
3rd Manawatu Scottish (No.2)
4th Hawkes Bay Caledonian
5th Auckland Police
Grade 4
1st Papakura
2nd Scots College
3rd Wellington Red Hackle (No.2)
4th City of Rotorua Highland
5th Kapiti Coast