Capt. John MacLellan Memorial Medal goes to Glenn Brown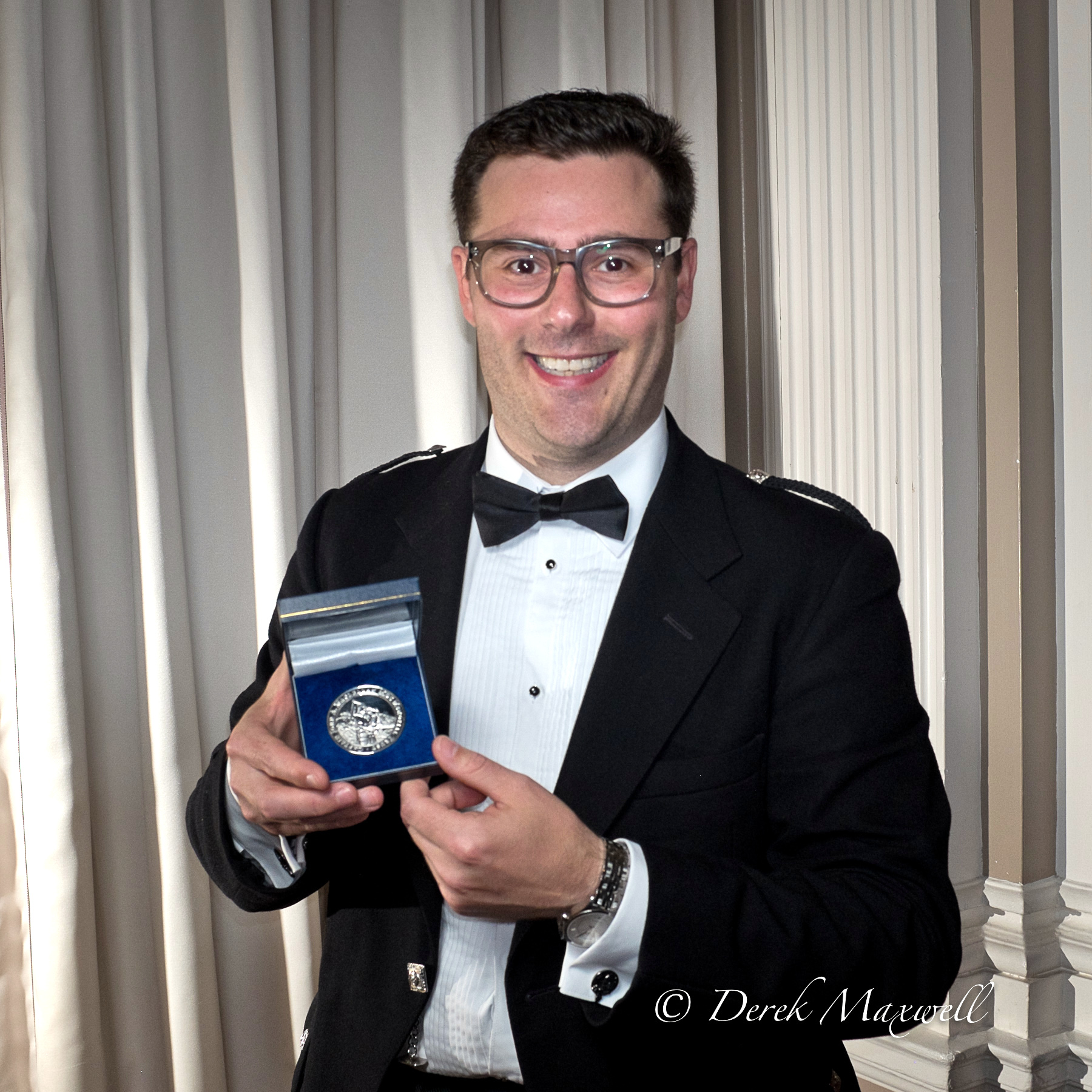 Edinburgh – August 26, 2018 – Glenn Brown of Glasgow was the winner of the annual Captain John A. MacLellan MBE Memorial Dinner-Recital competition held at a sold-out Waldorf Astoria Caledonian Hotel in Edinburgh's city centre.
The competition calls for invited pipers to play a piobaireachd written by or closely associated with MacLellan, one of the great competitors in and contributors to the art of Highland piping in the last 100 years. Each piper performs his or her assigned tune during an elegant dinner at the five star hotel. Brown played MacLellan's composition, "Farewell to the Queen's Ferry."
+ The Greatest 20 Pipers in History
Brown had received an invitation later when it was learned that last year's winner, Faye Henderson of Kirriemuir, Scotland, might have to drop out of the competition.
+ Henderson withdraws from Capt. John Memorial
+ Faye Henderson wins MacLellan Memorial Medal
The contest was judged by Andrew Wright.
Other recitalists were Cameron Drummond, Edinburgh ("A Lullaby for Iain"); Jack Lee, Surrey, British Columbia ("Salute to Sir John A. Macdonald, Canada's First Prime Minister); and Iain Speirs, Edinburgh ("The Salute to the Piobaireachd Society").
The event is organized by the Captain John A. MacLellan Memorial Trust and sponsored in part by the William Grant Foundation.
Stay tuned to pipes|drums for more from the Captain John Memorial Medal event.