Chicago games expecting eight Grade 2 bands, 36 total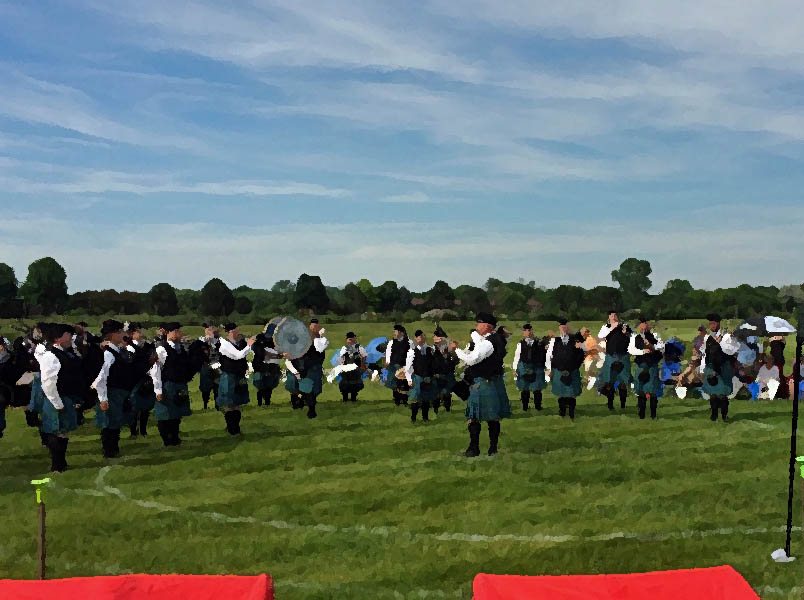 The Chicago Highland Games are rapidly emerging as one of the most significant competitions in North America, with this year's event on June 15 at Hamilton Lakes in Itasca, Illinois, expecting no fewer than eight Grade 2 bands for the MSR and Medley events.
Great Lakes (Ohio)
Greater Midwest (Michigan)
MacMillan (Maryland)
Midlothian Scottish (Illinois)
New York Metro
Portland Metro (Oregon)
St. Thomas Alumni (Texas)
Winnipeg Police (Manitoba)
Some 36 bands in total have entered for the competitions, which will begin at 10 am and run until at 5:30 pm. More than 350 solo piping and drumming performances are expected on the day.
With Chicago in the middle of the continent and a major international airport only 20 minutes away, the games are a natural attraction, and continue the growth pattern seen in the last few years. Several bands are travelling nearly 2,500 miles to the competition. The 2018 contest had seven in Grade 2.
Grade 2 and 3 bands will use a concert formation when competing in the medley events, a format the games introduced in 2015. MSRs will be in the traditional closed circle format.
By contrast, the recent Georgetown Highland Games in Ontario drew only three Grade 2 bands, all from within the province. In addition to the location of the Chicago games, a significant attraction would appear to be that bands get to compete in two separate events.
Rocky Mountain of Calgary won last year's Chicago Highland Games.
There are currently 22 Grade 2 bands active in North America, down from 26 in 2018.
400 Squadron (Canada)
Cameron Highlanders of San Diego (USA)
City of Regina (Canada)
Great Lakes (USA)
Greater Midwest (USA)
Irish Pipers of San Francisco
Los Angeles Scots (USA)
MacMillan (USA)
Midlothian Scottish (USA)
New York Metro (USA)
North Stratton (Canada)
Ottawa Police Service (Canada)
Peel Regional Police (Canada)
Portland Metro (USA)
Prince Charles (USA)
Queen City (USA)
Robert Malcolm Memorial (Canada)
Rocky Mountain (Canada)
St. Thomas Alumni (USA)
Toronto Police (Gr2) (Canada)
Wasatch & District (USA)
Winnipeg Police (Canada)
Worcester Kiltie (USA)
Several groups in Grade 2 in 2018 either disbanded or moved to Grade 3, including Atlanta (USA), the College of Piping (Canada), Dartmouth & District (Canada), the Hamilton Police (Canada) and the Stuart Highlanders (USA). City of Dunedin was promoted to Grade 1.
---
Related articles

Rocky Mountain reaches peak of Chicago
June 17, 2018
---

Chicago games attracting more Grade 2's
May 1, 2018
---

Concert formation popular at Chicago; back in the future
July 1, 2015