Donald MacLeod Memorial goes to Callum Beaumont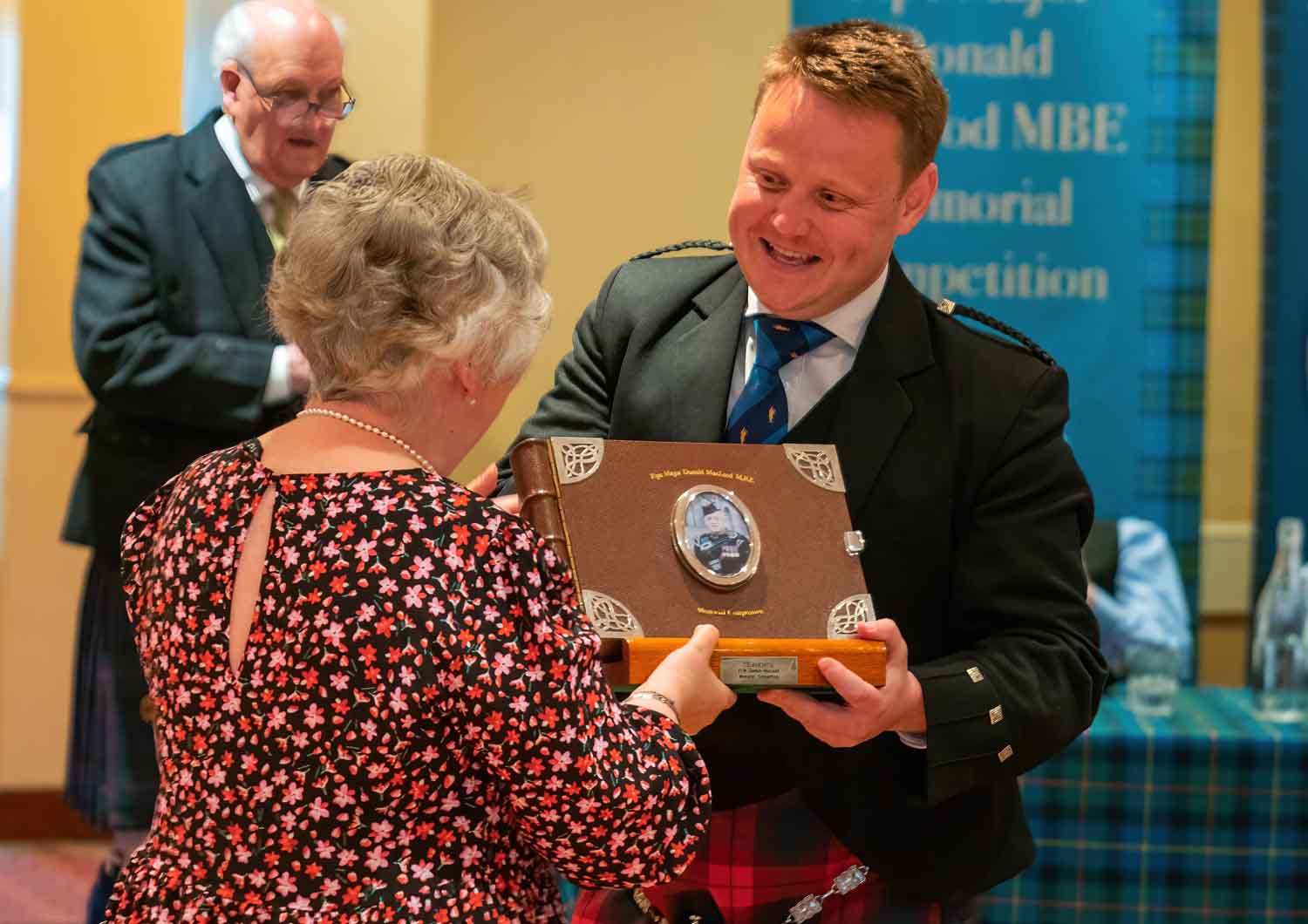 Stornoway, Isle of Lewis, Scotland – April 7, 2023 – The 2023 Pipe-Major Donald MacLeod Memorial Invitational Solo Piping Competition was won by Callum Beaumont of St. Andrews, Scotland, taking both the Piobaireachd and the March, Strathspey & Reel events (which decide the overall prize), and a third in the Hornpipe & Jig.
The competition celebrates the music of MacLeod, a native of Lewis, and is put on by the Lewis & Harris Piping Society. The event was held at the Caladh Inn.
The senior pipers will performed one of the 27 piobaireachds composed by Donald MacLeod. In the MSR, they played two of each domain with one tune in each genre being a MacLeod tune. They could play whatever they liked in the Hornpipe & Jig.
Piobaireachd
1st Callum Beaumont
2nd James Duncan MacKenzie, Lewis, Scotland
3rd Glenn Brown, Glasgow
4th Willie McCallum, Bearsden, Scotland
MSR
1st Callum Beaumont
2nd James Duncan MacKenzie
3rd Angus MacColl, Benderloch, Scotland
4th Finlay Johnstone, Glasgow
Hornpipe & Jig
1st Angus MacColl
2nd Willie McCallum
3rd Callum Beaumont
4th James Duncan MacKenzie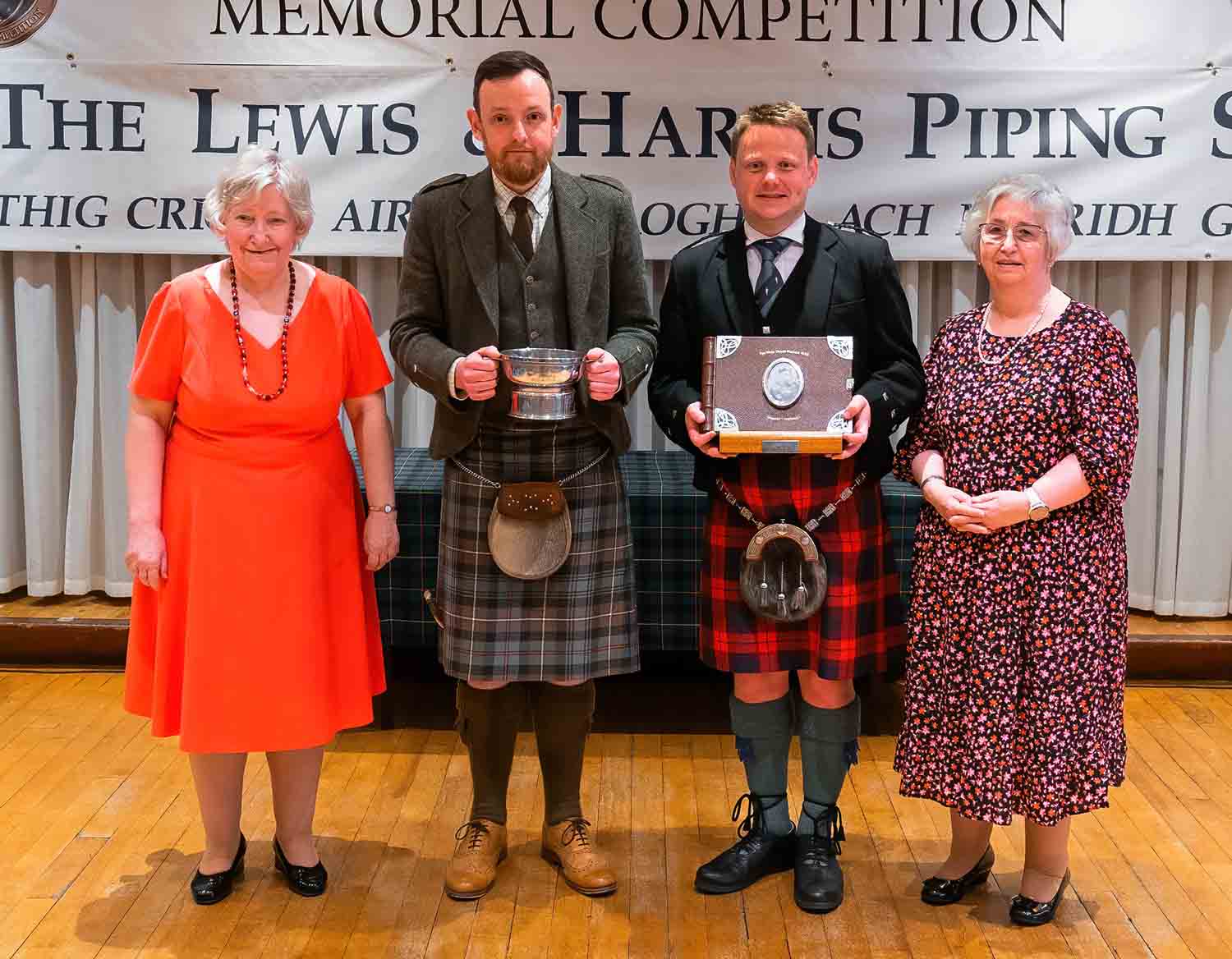 Also competing were Fred Morrison, Bishopton, Scotland, and Connor Sinclair, Crieff, Scotland.
Murray Henderson, Colin MacLellan and Willie Morrison judged all of the events. MacLellan stepped in for Iain MacFadyen, who had to withdraw.
The competition held for the first time the Junior Donald MacLeod Competition, with six young pipers from the Outer Hebrides vying for prizes on April 6th. Eosaph Gailbraith from the isle of Barra was the overall winner.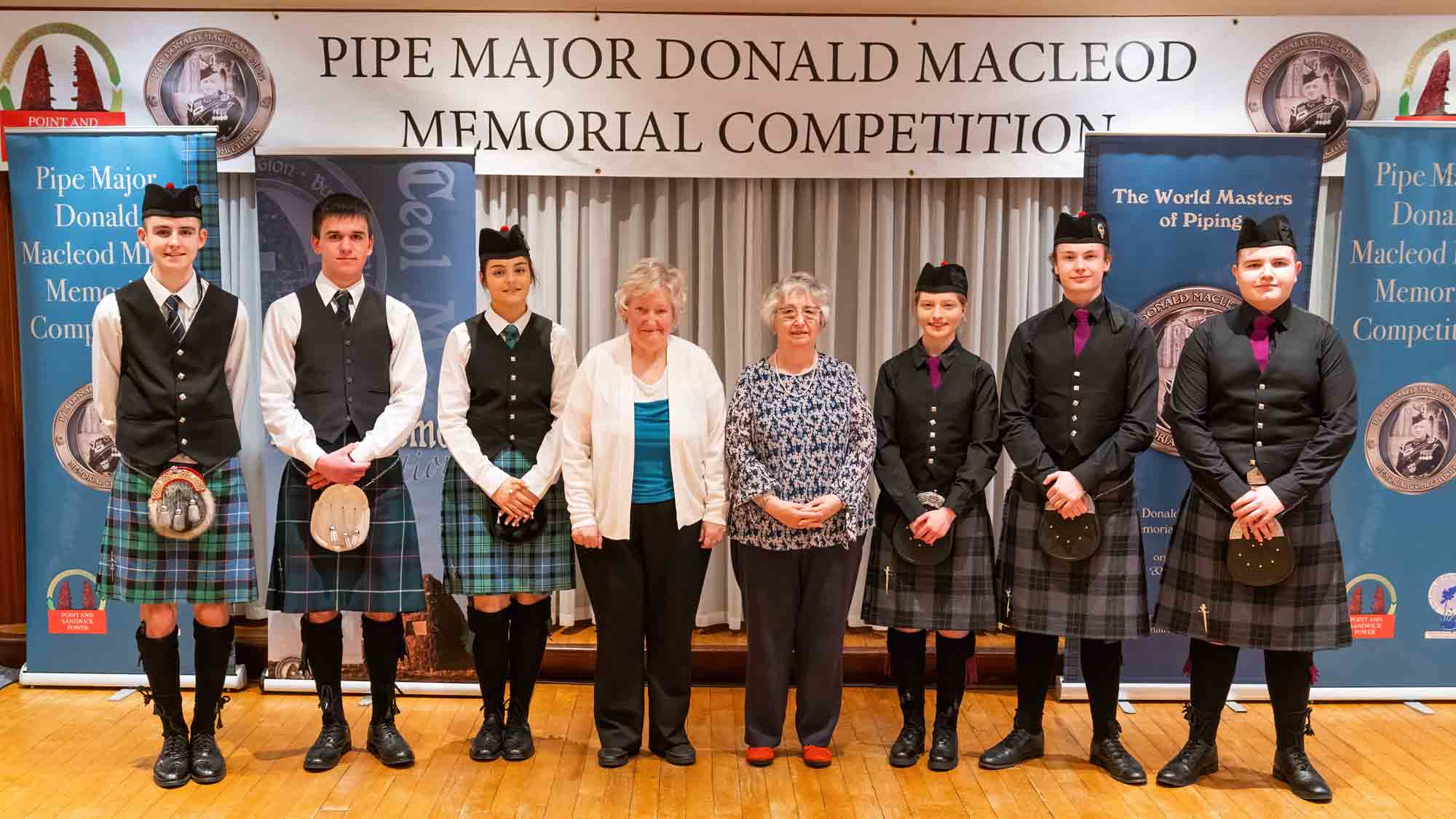 Junior
Piobaireachd
1st Eosaph Gailbraith
2nd Eilidh MacDonald, Harris
3rd Innes Begg, Lewis
4th Mairead Gailbraith, Barra
5th Ruairidh MacDonald, Lewis
MSR
1st Eosaph Gailbraith
2nd Ruairidh MacDonald
3rd Padruig MacMillan, South Uist
4th Eilidh MacDonald
5th Mairead Gailbraith
6th Innes Begg
Hornpipe & Jig
1st Padruig MacMillan
2nd Innes Begg
3rd Ruairidh MacDonald
4th Mairead Gailbraith
5th Eilidh MacDonald
6th Eosaph Gailbraith