Ed Neigh's life to be celebrated November 15th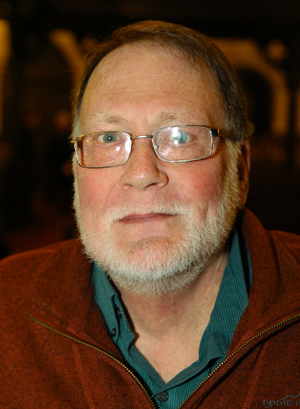 The sudden passing of Ed Neigh on August 8, 2015, greatly saddened the world piping and drumming community, particularly those more directly impacted by his contribution in and around his home in Ontario, and on Sunday, November 15th his life and times will be celebrated at "Ed Neigh: A Musical Tribute."
Held at Bingeman's Marshal Hall in Neigh's hometown of Kitchener, Ontario, the 2-5 afternoon event will bring together likely hundreds of Neigh's family and friends to share stories and appreciate Neigh's memory through the piping of Ontario pipers Tyler Bridge, Michael Grey, Bill Livingstone, Jim McGillivray, Bob Worrall and Dylan Whittemore, and violin playing by Neigh accomplished son, David. The Steel City Rovers band will also perform.
Ken Eller will emcee the event, organized by Bridge, David Neigh and Darlene Carreiro, Ed Neigh's partner for many years.
"The event came about because of the timing of Ed's passing," Carreiro said. "Many of his closest friends were in Scotland and the family received numerous messages asking if we were going to hold a memorial at a later date, so this is what we have come up with. I think there is a fantastic line up scheduled."
Neigh's contribution to piping and drumming in Ontario was profound. From the 1960s until his death he was a constant source of inspiration and wisdom to his dozens of pupils, and his leadership of the Grade 1 Guelph Pipe Band in the 1970s and '80s helped to usher in the modern pipe band medley. Neigh is credited with being the first to recognize the potential of a chromatic metre for tuning pipes, prompting a revolution in pipe band tone quality that continues today.
Until the day he died Ed Neigh was in demand as an adjudicator, in fact judging at the North American Championships the previous weekend.
Neigh's most successful pupil, Jim McGillivray, continued a moving tribute to his teacher and friend shortly after his passing.