Eight in so far for American Pipe Band Championships at Norfolk April 22nd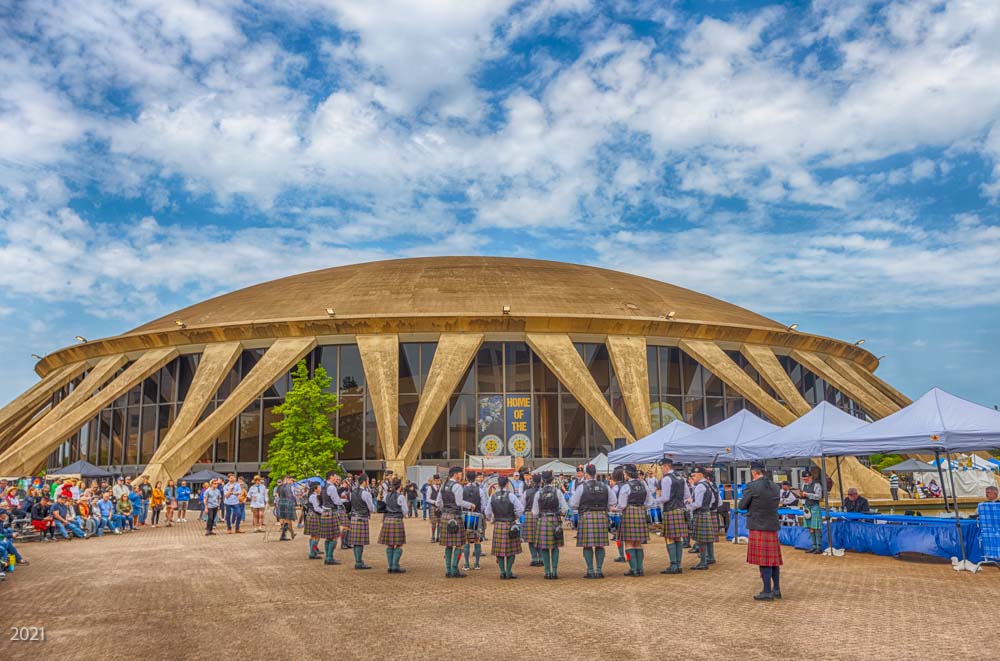 Eight Grade 2 and Grade 3 bands have entered so far for the annual American Pipe Band Championships at Scope Plaza in Norfolk, Virginia on April 22, the competition that started in 2016 as part of the Virginia International Tattoo.
Grade 2
City of Chicago
MacMillan
Ottawa Police Service
Ulster Scottish
Grade 3
Carnegie Mellon University
MacMillan Birtles
Siren City
St. Columcille United Gaelic
Carnegie Mellon University and St. Columcille United Gaelic also plan to compete in the Grade 2 events, and all bands will play a Medley and an MSR, each event judged by a panel of eight – four piping, two ensemble and two drumming.
Prize money for aggregate placings:
Grade 2: 1st US$2,000, 2nd $1,000, 3rd $500.
Grade 3: 1st $1,500, 2nd $1,000, 3rd $500.
There's also an open drum fanfare competition with a single $1,000 prize to the winner.
"It will be great to hear bagpipes and drums echoing around Scope Plaza again," organizer Andrew Carlisle said. "Located in the middle of a vibrant city centre, the venue is one of the most exciting locations for a pipe band competition. We have our largest gathering of Grade 2 bands this year. Fingers crossed for the weather, but we always have a wet weather venue within 8,000 seat Scope Arena if we need it."
The competing bands also perform in the Virginia International Tattoo from April 20 to 23 at the Scope Arena, joining bands from the Royal Air Force (UK), Bagad de Lann Bihoué (Brittany), Andy's Tartan Army (USA), Camden County Emerald Society (USA), Scotch College Perth (Australia), and Tidewater (USA).
Carlisle said that Grade 2 and Grade 3 pipe band interested in competing and performing can still get in on the action and there are still travel stipends available. More information.