G.S. McLennan site updated for 90th anniversary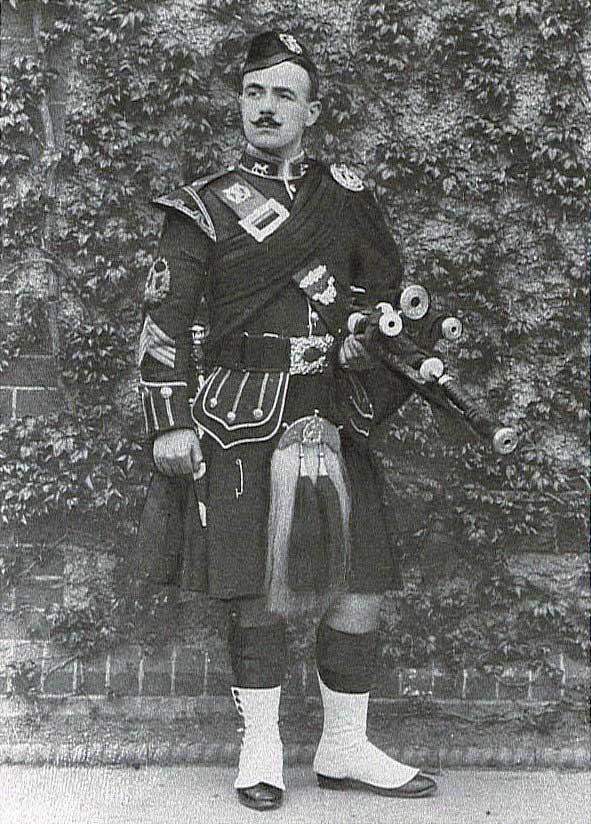 In sync with the ninetieth anniversary of the death of the great George Stewart "G.S." McLennan on Friday, May 31, 2019, the McLennan estate is adding important new features to their already comprehensive website, including an actual recording of him playing from 1894.
Several items have already been added to the Museum/Artefacts section, including images of a practice chanter from G.S.'s childhood and a rose bowl gifted to him by a rich American enthusiast.
The Music section of the site will also include compositions that G.S. did not compose from scratch, but tunes to which he added new parts, as well as new historical notes and photos to several others.
New tunes:
"Colonel Cruden's Farewell"
"Dornoch Links"
"The Suitors of Cromarty"
"WIllie Murray's Reel"
Updated tunes:
"Alick Cameron, Champion Piper"
"Captain Lumsden"
"Drumderfit"
"The Piper of Dunnyvaig"
"Elizabeth Stewart"
"Glenfeshie"
"Inverlochy Castle"
"J. Scott Skinner"
"King George V's Army"
"Mrs. MacPherson of Inveran"
"Pipe-Major John Stewart"
"The Iron Division"
Co-curator Hamish McLennan stressed that the 1894 recording of "De'il Among the Tailors" is of very poor sound quality, "but is all we have and I'm sure there's quite a few people out there who would be interested." The audio file has only ever been aired privately as part of the "Tunes from a Silent Chanter" exhibition on G.S. McLennan in Wick in 2010 and Glasgow in 2011.
Hamish McLennan added that future plans for the site include the addition of more family memorabilia over time. "For instance, we intend to transcribe GS's draft scripts for his 1920s radio lectures and add more manuscript extracts and photographs."
He said that there is a plan to add audio examples of the tunes, provided they are of high quality.
G.S. McLennan was one of the greatest pipers in history, with a lasting legacy of many of the best compositions ever made in the Highland piping repertory. He died at 11:55 pm GMT on May 31, 1929. His legend inside and outside of piping was so great that crowds of more than 20,000 lined the streets of Aberdeen for miles as his funeral cortage passed by. He is buried at Newington (formerly Echobank) Cemetery in southern Edinburgh.
---
Related articles

The Greatest 20 Pipers in History
December 21, 2014
---

New G.S. McLennan march now has a name – and a new manuscript version
June 14, 2018
---

Newly discovered six-parted 2/4 march by G.S. McLennan published first on pipes|drums
April 12, 2018
---

Glorious online homage to G.S. McLennan unveiled
February 9, 2018