Glenfiddich Championship planning special celebration as world's greatest solo competition turns 50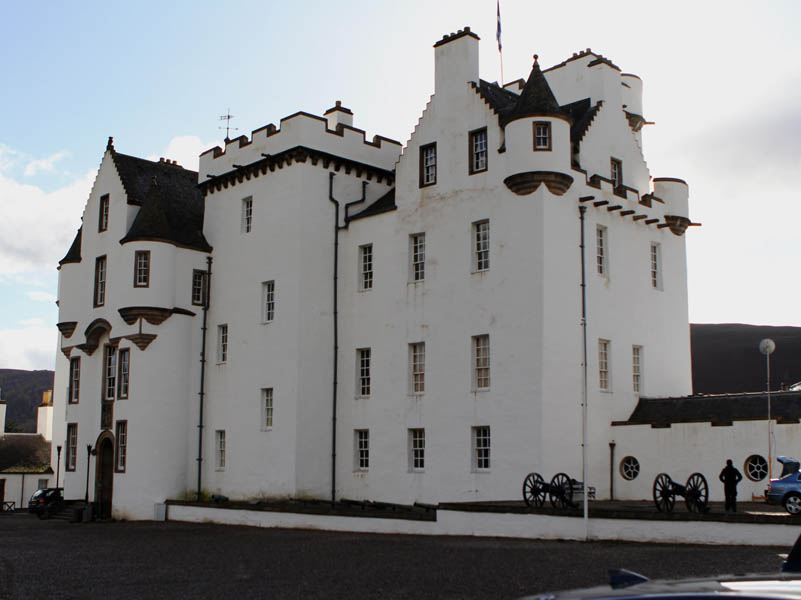 The Glenfiddich Solo Piping Championship was first held in 1974 with the aim of bringing together the winners of the world's most significant solo piping events to make the collectively greatest contest in the world.
For 50 years, co-founder Seumas MacNeill's vision has been realized, consistently assembling the globe's 10 most successful competition solo pipers at a stunning Blair Castle location in Perthshire's autumn splendour.
To mark the fiftieth anniversary, organizers will honour past champions and other "stars" from the event's five decades.
Four Glenfiddich Champions qualified for this year's competition: Finlay Johnston, Jack Lee, Angus D. MacColl and Willie McCallum.
The other champions who are still with us:
Murray Henderson (1979, '85, '87, '89)
Iain MacFadyen (1977, '81, '84, '86)
Stuart Liddell (2009, '14, '20)
Roddy MacLeod (1992, '97, 2002, '11, 16)
Iain Speirs (2012, '13)
Gavin Stoddart (1983, '88)
Gordon Walker (2007, '08)
Murray Henderson will be judging, but organizers have not confirmed which past champions will attend, though they confirmed that Walker will not be there.
Organizers are also keeping mum on the previous stars of the competition, though, in addition to Callum Beaumont who won the MSR in 2018 and will be competing this year, we might assume that these will include those who have won the Piobaireachd or MSR events but not an aggregate championship.
Those would include:
Glenn Brown (Piobaireachd 2019)
Mike Cusack (Piobaireachd 1990, MSR 1987)
Brian Donaldson (MSR 1990)
Bill Livingstone (Piobaireachd 2000)
Jim McGillivray (MSR 1987)
Connor Sinclair (MSR 2019)
Niall Stewart (MSR 2014)
Several great living solo pipers gained invitations to the Glenfiddich multiple times, but didn't quite manage to win an event, including Tom Speirs, Greg Wilson, and John Wilson, in addition to frequent invitees who are competing in the 2023 contest: Alex Gandy, Bruce Gandy, Alasdair Henderson and Fred Morrison.
The event management is being passed next year to the National Piping Centre, which takes over from the redoubtable Liz Maxwell, who has organized the competition for the last 47 years.
When Seumas MacNeill pulled together the first competition a half-century ago, he found a faithful partner in William Grant & Sons Distillers. The late patriarch of the company, Sandy Grant Gordon, was a proponent of Scottish arts and culture and a big fan of piping, and the company has supported the Glenfiddich and many other piping events ever since.
[See our interview with the late Sandy Grant Gordon here.]
National Piping Centre director Finlay MacDonald said, "It's a fantastic milestone to be celebrating, and we're honoured to be taking the torch from Liz Maxwell, who has been an integral part of the Championship for the past 47 years. Advance tickets have been in high demand and have now sold out, but anyone wishing to watch this historic event can do so online from anywhere in the world."
For complete lists of Glenfiddich champions and Piobaireachd and MSR winners, as well as many other significant solo piping, drumming and pipe band competitions, be sure to check out pipes|drums' Big Prizes database.
Your thoughts? Be sure to use our Comments feature below.